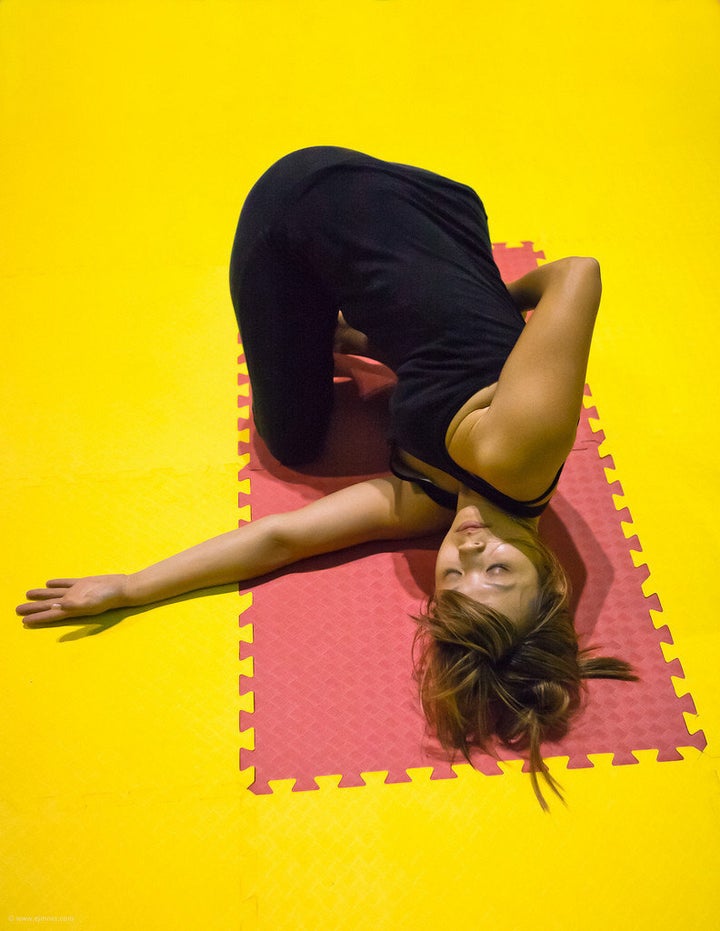 Every year, one of the top New Year's resolutions is to lose weight -- and for a good reason. According to the CDC, two out of every three Americans are overweight or obese. We're in the midst of an obesity epidemic and the numbers are increasing worldwide. Many of us are affected by this epidemic, either personally or through our families or friends.
Studies show that successful weight management depends on a healthy lifestyle. The conventional prescription for achieving and maintaining your best weight is still the healthiest -- through lifestyle education, eating a healthful, balanced diet, cutting calories and 30 to 60 minutes of physical activity daily.
Most weight loss plans are fads that offer short-term solutions to a long-term problem. Many people find these plans impossible to stay on for a lengthy period of time. In contrast, yoga offers a positive change in lifestyle, where permanent weight loss and maintenance is a natural result of enjoyable yoga exercise and diet. By balancing food intake and yoga exercise, you can naturally achieve your ideal weight.
Yoga Boosts Calorie Burning
Research reports that regular yoga practice may help jumpstart weight loss all year. One study, published in Medicine & Science In Sports & Exercise, suggests that vinyasa flow-style yoga practice can burn as many calories as other aerobic activities, such as walking and running.
Researchers at Adelphi University in New York administered a videotaped vinyasa yoga sequence to 13 experienced yoga practitioners. The participants' oxygen use, heart-rate and calorie burning were monitored during the yoga session.
The researchers found that the participants' heart rates increased 77 percent during the yoga session. The practitioners burned up to 435 calories per hour. This is the equivalent of running a 16 minute, 30 second mile.
Yoga Prevents Middle-Aged Spread
Another study, published in Alternative Therapies in Health and Medicine, reports that regular yoga practice can prevent middle-aged weight gain in normal weight adults and promote weight loss in overweight adults.
Researchers at the Fred Hutchinson Cancer Research Center in Seattle analyzed physical activity and body weight data from the Vitamins and Lifestyle Study, a survey of 15,550 adults with an average age of 55.
The researchers found that overweight middle-aged participants who practiced yoga at least once a week lost an average of 5 pounds. In contrast, the participants who didn't practice yoga gained 13 pounds.
Is weight loss one of your New Year's resolutions? I'd love to hear about it! Please share with us below.
For more by Elaine Gavalas, click here.
For more on yoga, click here.
You can buy "The Yoga Minibook for Weight Loss" here.
Elaine Gavalas is an exercise physiologist, yoga therapist, weight management specialist and nutritionist.
CORRECTION: An earlier version of this post stated practitioners burned up to 507 calories per hour, or the equivalent of running an 11-minute mile. The practitioners burned up to 435 calories per hour, or the equivalent of running a 16 minute, 30 second mile.
Related