It happens every year. We start the year off strong, keeping to our resolutions. The gyms are packed, people are bringing their lunch to work, there are more greens around and less sweets to be found. But once we hit the middle of January -- and the subsequent weeks -- those resolutions begin to falter. All of a sudden, it does not seem so easy to say no to that side of fries at lunch, or to refrain from picking up a pizza for a quick dinner.
Well, fear not, we at Kitchen Daily have just the recipes you need to satisfy your craving for rich foods, while keeping it light and healthy. With these creative recipes, you can still enjoy your favorite dishes. With the addition of a little yogurt in place of the heavier dairy products, you can still indulge in rich dishes such as French onion dip, fresh potato salad and crunchy fish tacos topped with a creamy chipotle dressing. If you're already a fan of yogurt, but have yet to try Greek yogurt, you can learn how to make your own with this simple recipe.
What are your favorite recipes that incorporate yogurt? Leave a comment below.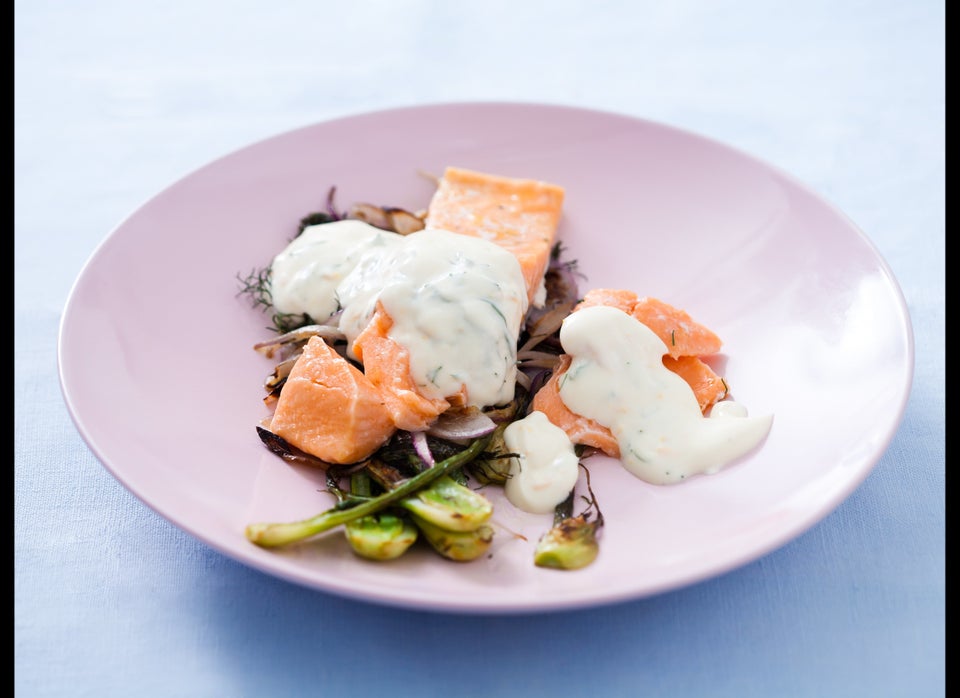 Stick To Your Resolutions With Recipes That Use Healthy Yogurt
Related