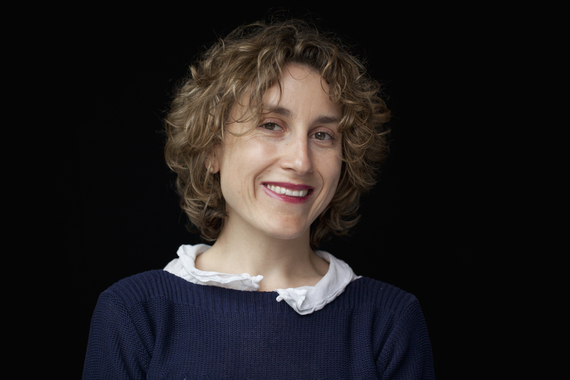 I'm a seasoned television director with over 30 art and history documentaries for the BBC, Channel 4 and Sky Arts to my name. Over the years I've learnt how to manage the challenges that each new project inevitably throws up, but none have been greater than those of my current film, which is also the closest to my heart.
Yoghurt Utopia is a feature documentary about La Fageda, an extraordinary yoghurt making cooperative in a forest in Spain, started by Cristobal Colon, a psychiatrist over 30 years ago, where the workforce suffer from mental health issues.
Before they came to La Fageda they were locked up in an asylum, drugged up with no productive activities at all. Cristobal was their psychiatrist, but he believed that this was the wrong way to treat mental illness so he resigned. Amazingly he got permission to take a bus- load of patients with him and start a yoghurt business.
Now 35 years later, La Fageda is one of Catalunya's best-loved and most successful brands.
My fascination with the Fageda stretches back to its earliest days - many years before I became a filmmaker. My Catalan mother grew up barely a mile away from this pioneering business. I spent my summers in the same village and saw for myself local people's attitudes change towards the Cooperative - from suspicion to acceptance and finally to pride.
I passionately believe in the power of storytelling to influence human ideas. Yoghurt Utopia will reach a global audience and showcase the possibilities of social enterprise and therapeutic organizations as well as inspire change in attitudes towards mental health provision.
It hasn't been an easy journey. I knew that to give this story a chance I needed to spend an unprecedented amount of time at La Fageda and foster close relationships with the workforce.
As a freelancer, taking time away from paid work is daunting. Then I met the inspiring David Baksh, my life partner and a hugely talented cinematographer and director. We decided to take time out of our careers to produce the Yoghurt Utopia trailer - surely a commission would quickly follow?
But whilst a documentary about Hitler or celebrity desert - island would be quickly snapped up by a commissioner, mental health and responsible capitalism in a foreign language continues to be a tricky sell.
Despite this, very early on we were granted development funding from Robert Redford's prestigious Sundance Institute- the first steps on the long and windy road of making a feature documentary. Whilst TV films receive full funding before production, the average cinema documentary takes 5 years to make. However, David and I decided that this was too important a story to let go.
So in between paid work, over a two- year period we've filmed most of the film using our own resources. The fact that we've not had to adhere to a specific television programme format nor be tied into making money for a production company has been hugely liberating and in retrospect has enabled us to catch a truly unique insight into the lives of the workers at La Fageda.
But with any film there are costs. With great trepidation we took a deep breath and threw ourselves into a crowd-funding campaign: A leap into the unknown, which has been both hair raising and humbling.
We've realized that people all over the world, from mental health advocates in Turkey to film fans in China, social entrepreneurs and celebrities such as Michel Roux and Maureen Lipman want to see this film completed.
We've also learnt about the intrinsic democratic nature of crowd funding; where audiences are created, cultivated and empowered to not only choose the projects they want to see made, but also to become part of the making process. It certainly feels apt that our story of La Fageda community has only been possible through building a community of our own.

Pioneers for Change is a seed-bed for innovative thought. An activator of personal potential. A catalyst for collective energy. A community to drive social change.
Our annual, international Fellowship is open to anyone aged 28 - 108 years old. We gather change-makers -- a business person, a community person, an investor, a thinker or doer -- who are willing to harness their talents, energy and resources as a force for good. Pioneers for Change is an initiative of Adessy Associates.
Adessy Associates believes a better world is possible, and equips and enables organisations and individuals to make positive change happen, and contribute to a sustainable future. We focus on benefit for people, planet and profit. Our bespoke services harness sustainability, innovation, consciousness and purpose. We are proudly B Corp certified.
About Anna Thomson
Anna is an experienced director of documentary, drama-documentaries and short fiction who has worked for top production companies in the UK such as Lion Television, Wall to Wall and DSP on productions as varied as the award winning "Days that Shook the World" series, "Al Murray's German Adventure" for BBC4 and "Comet: A Great British Air Disaster" for Channel 4. Currently she's working for herself on Yoghurt Utopia.
Related
Popular in the Community