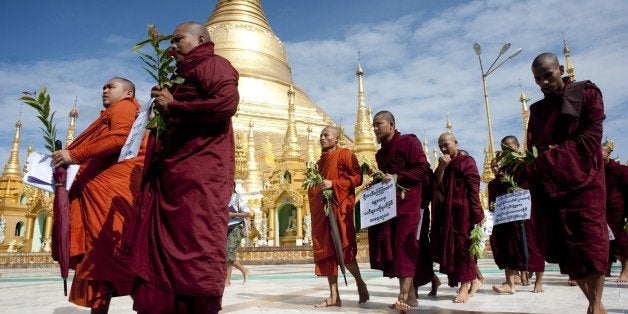 Buddhist and Muslim leaders in South and Southeast Asia are working to spread a message of peace and dialogue as interreligious conflict continues to threaten stability in Myanmar, Sri Lanka and other nations in the region.
Religious leaders from 15 countries released the "Yogyakarta Statement," named for the city where it was written, on March 5, reaffirming that Islam and Buddhism "are religions of mercy and compassion committed to justice for all humankind." Now the group is working to translate their message into as many languages as possible and give it to Buddhist and Muslim leaders and believers around the world.
The Yogyakarta Statement came out of a summit called "Overcoming Extremism and Advancing Peace with Justice." The gathering was organized by the Indonesian Ulema Council and the Council of Buddhist Communities, and was sponsored by the International Forum of Buddhist-Muslim Relations.
Both Islam and Buddhism "respect the sacredness of life and inherent dignity of human existence, which is the foundation of all human rights without any distinction as to race, color, language, or religion," the statement says. It also covers topics ranging from hate speech and religious diversity to living in harmony with the environment.
At the end of the document, the signatories committed to having their communities and congregations serve "as a platform for intra-religious and inter-religious initiatives in education and advocacy."
"The statement is currently being translated into local languages and will be disseminated to senior, mid- and grassroots-level Buddhist and Muslim leaders and believers, women and youth groups," said Rev. Kyoichi Sugino, the deputy secretary general of Religions for Peace International, an interfaith NGO.
Much of the ongoing conflict in the region centers around the treatment of the Muslim Rohingya people in Myanmar, who have been denied citizenship and other basic human rights. Some of the worst fighting occurred in 2012, when clashes between Buddhists and stateless Rohingya Muslims left at least 192 people dead and displaced 140,000, according to Reuters.
Some fear that the conflict in Myanmar could spill into neighboring countries like Indonesia, fanning the flames of tension and inspiring Islamic militant groups. A 2013 bombing at the Ekayana Buddhist Centre in western Jakarta left people with only minor injuries, but was cause for concern because a note left by the anonymous attackers read: "We respond to the screams of the Rohingya."
Bellanwila Wimalaratana Anunayake Thera, the president of the Sri Lanka Religions for Peace council, spoke at the summit as a representative of the country's Buddhist community, affirming that violence should not be perpetrated in the name of religion.
"We reject such abuse and pledge to counter extremist religious interpretations and action with our authentic primary narratives of peace," Thera said, according to the Jakarta Post. "We also recognize the need to strengthen governmental measures against religiously motivated discrimination and violence."
Chandra Muzaffar, a Malaysian academic and social activist, also spoke at the summit as a representative of the Muslim community. Muzaffar said the religious leaders at the summit want to make "effective use of media for positive messaging," the Jakarta Post reported.
"If we want peace and justice, it is very important for Buddhists and Muslims to come together because these are two major world religions," Muzaffar said.
Dan Slater, a political science professor who studies Southeast Asia at the University of Chicago, said the Yogyakarta Statement is a "welcome and encouraging" sign of progress, particularly in its "internationalist spirit." But he said that intra-religious relations should play as much a role in stabilizing the region as interfaith efforts.
Slater's concern is not unfounded. Indonesian stand-up comic Sakdiyah Maruf told HuffPost by email that she recently saw a sign outside of a mosque in Java, where she lives, which read: "Shi'a Bukan Bagian dari Islam." ("Shia is not part of Islam.")
"This is in my opinion, the current daily reality of both inter-religious conflict and conflict within Islam in Indonesia," Maruf said.
Sugino said the religious leaders behind the Yogyakarta Statement worked to avoid "intra-religious difference of interpretations" by highlighting common values drawn directly from Quranic verses and Buddhist canonical texts.
"Among some of the key drivers of religious violent extremism, religious leaders are most equipped and well-positioned to address ideological, religious, cultural and phycological drivers," Sugino said. "Through trainings and workshops for grassroots believers and local religious leaders around the Yogyakarta Statement, we can provide moderate sections of society and ordinary believers with a means to ... question and challenge their leaders about their interpretations and narratives of exclusivity and intolerance."
Before You Go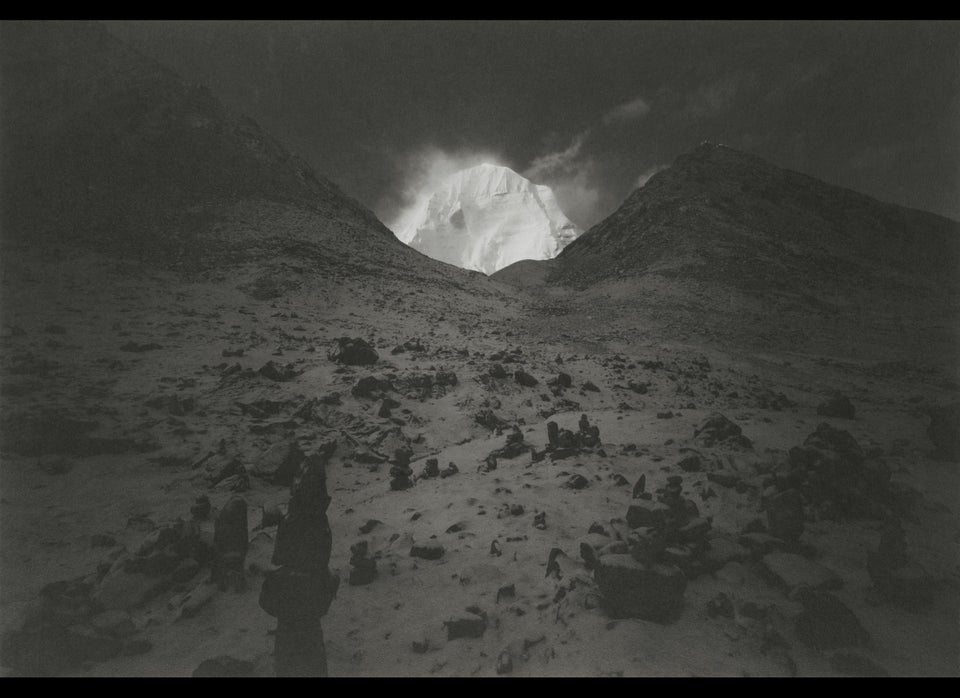 Buddhism's Sacred Places in Black and White
Popular in the Community