Violent mid-race gastrointestinal issues may have cost a French race walker Olympic gold, but they didn't keep the heroic athlete from waddling across the finish line.
On Friday, 38-year-old world record holder Yohann Diniz maintained a healthy lead in the men's 50km walk final in Rio de Janeiro when his bowels suddenly turned on him, Business Insider reports.
Race footage showed Diniz struggling to continue as blood appeared to run down the backs of his legs.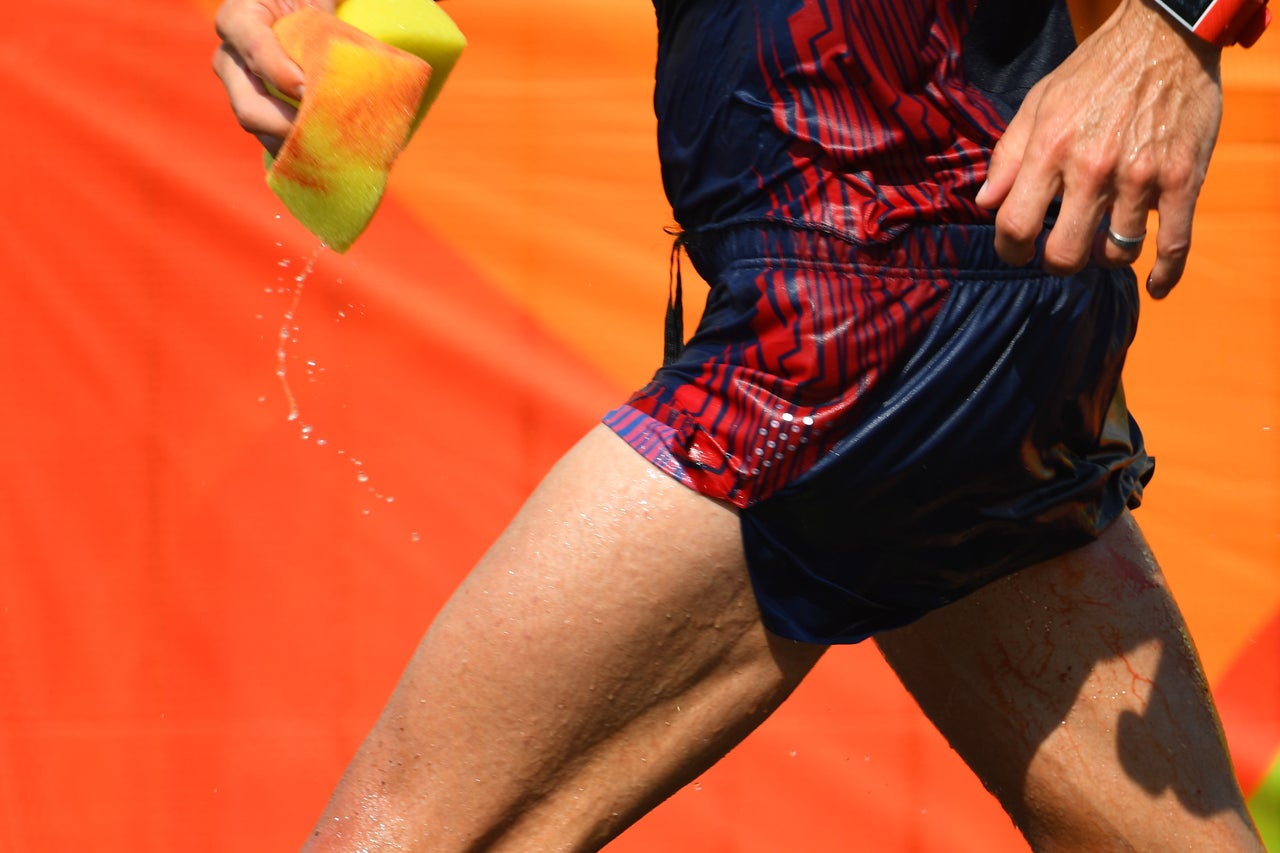 At one point Diniz stuffed a sponge in his shorts in an attempt to soak up the blood and feces.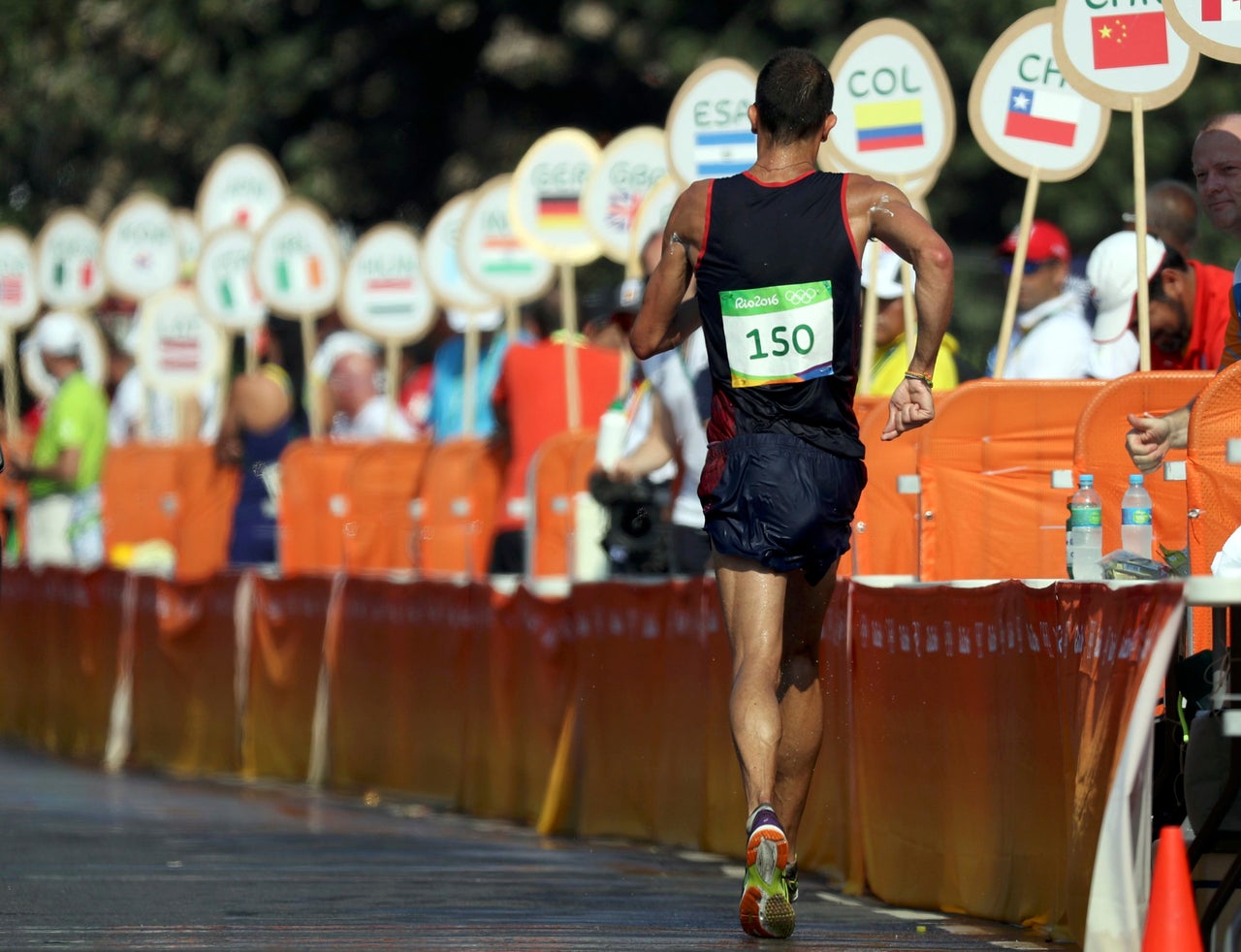 Despite being forced to stop several times, the gold medal favorite battled on. Around the 36-kilometer mark, however, he collapsed to the pavement, which an announcer quickly determined was "the end of it."
Bravely, Diniz once again got back to his feet, and with the encouragement of fans and fellow racers managed to cross the finish line in eighth place, with a time of 3:46:43 ― roughly six minutes behind gold medalist Matej Tóth of Slovakia.
Bravo to Diniz for a heroic ― but far from pretty ― performance.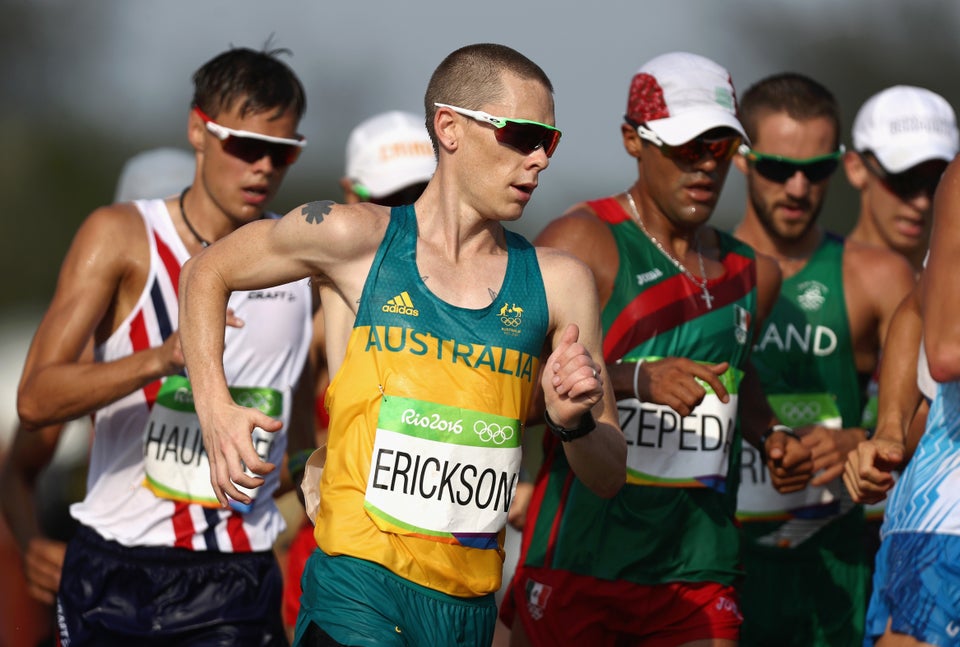 Race Walking at the Rio Olympics 2016