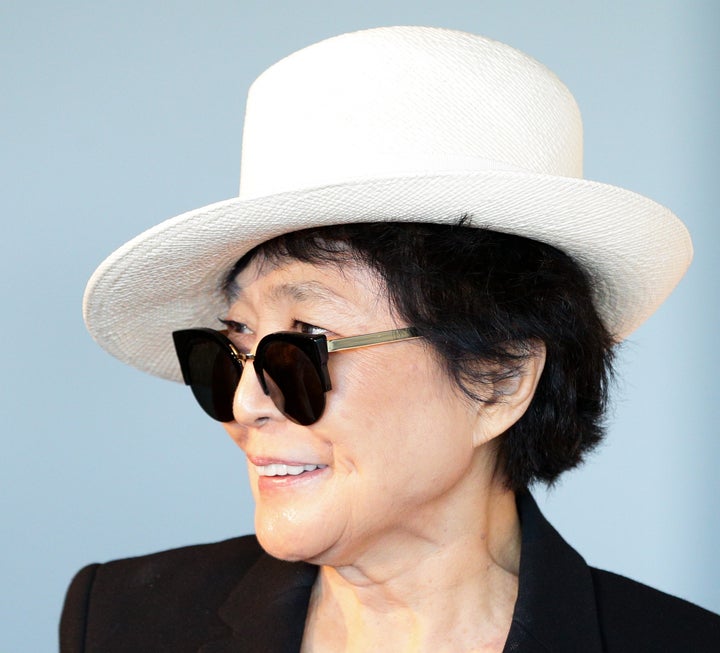 Has it been your lifelong secret dream to take part in a participatory artwork by her majesty Yoko Ono? Same.
For women around the world, this once lofty fantasy is about to become very, very real. On Sept. 6, Ono delivered a message to women around the world, inviting them to share a testament of trauma inflicted upon them for no reason other than being a woman.
WOMEN OF ALL AGES, FROM ALL COUNTRIES OF THE WORLD: YOU ARE INVITED TO SEND A TESTAMENT OF HARM DONE TO YOU FOR BEING A WOMAN.

WRITE YOUR TESTAMENT IN YOUR OWN LANGUAGE, IN YOUR OWN WORDS, AND WRITE HOWEVER OPENLY YOU WISH. YOU MAY SIGN YOUR FIRST NAME IF YOU WISH, BUT DO NOT GIVE YOUR FULL NAME.

SEND A PHOTOGRAPH OF YOUR EYES. THE TESTAMENTS OF HARM AND PHOTOGRAPHS OF YOUR EYES WILL BE EXHIBITED IN MY INSTALLATION ARISING, OCTOBER 7, 2016 – FEBRUARY 5 2017, AT REYKJAVÍK ART MUSEUM.

I VERY MUCH HOPE FOR YOUR PARTICIPATION.
In true Ono style, the simplicity of the project is also its power. There is probably not one woman on this earth, regardless of age, religion, or ethnicity, who has not at some point felt unjustly targeted, oppressed or harassed simply for being a woman. Through the basic gesture of sharing words and images, Ono's project ensures that women are heard as well as seen.
Ono will compile the submitted written testimonies, along with a photo of each woman's eyes, to create the piece "Arising," which will debut at Reykjavik Art Museum on Oct. 7. Women can send their submissions by mail or email. And if you're in the Reykjavik area, you can always drop off your materials in person as well.
Please, participate in this open call, and send the link to everyone you know. The more women who share their stories of discrimination and trauma, the fewer people can remain oblivious to one of the persistent civil rights issues of our time. And ― you get to be in a goddamn Yoko Ono exhibition.
Get to work. Yoko is watching.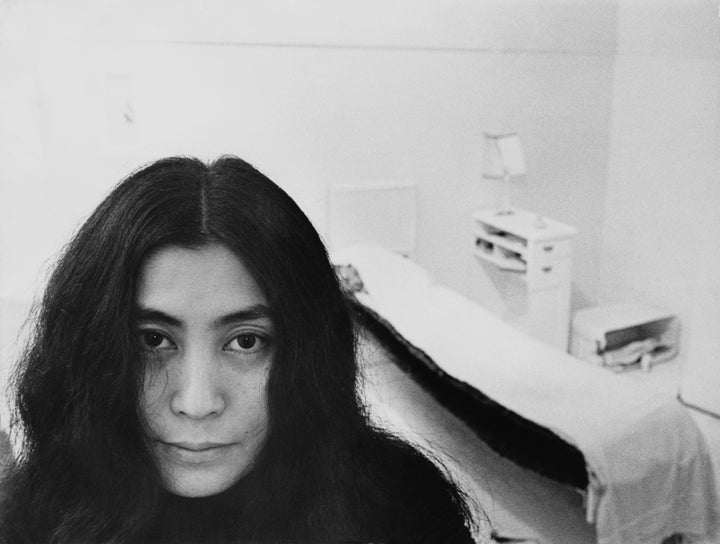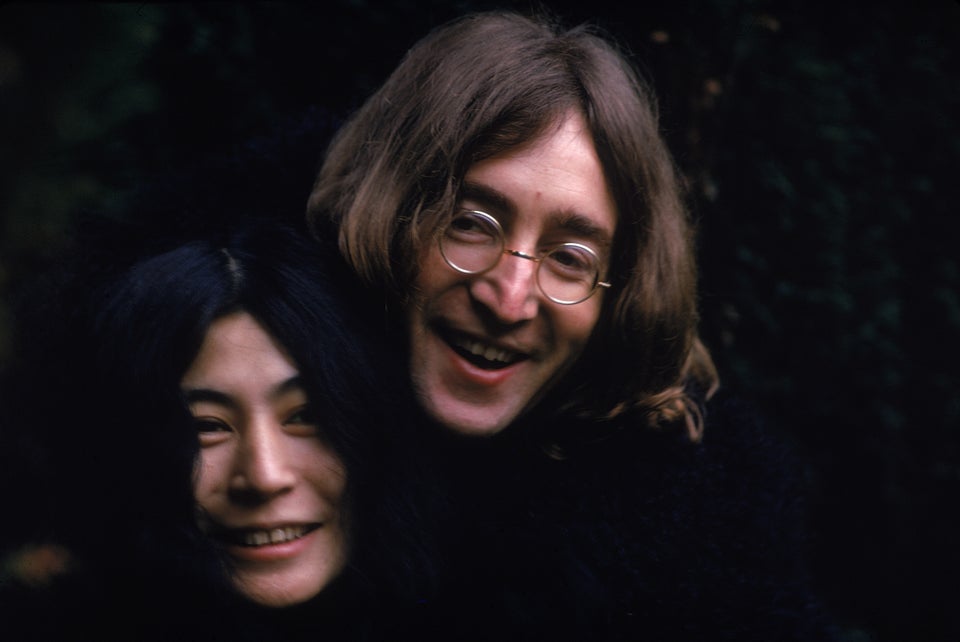 Yoko Ono
Popular in the Community