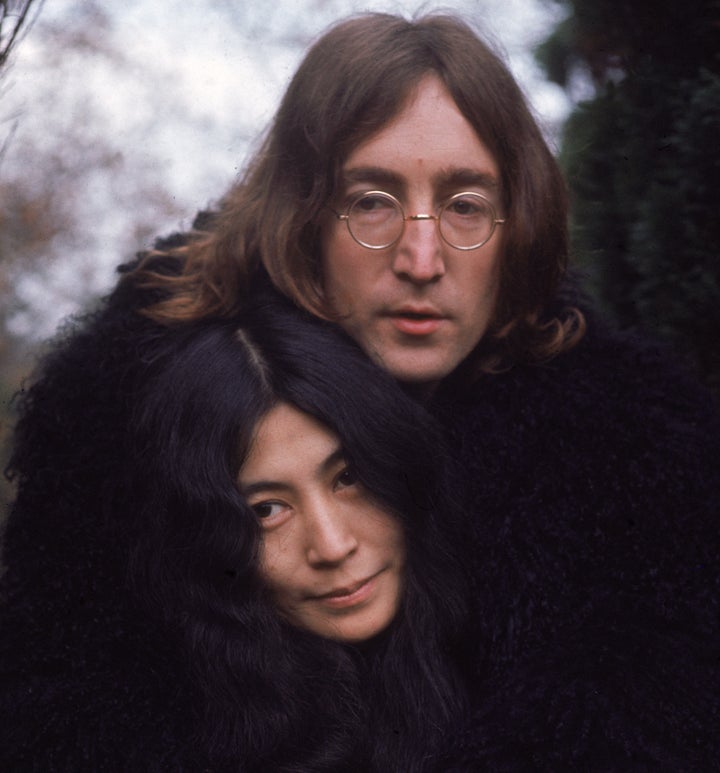 After 46 years, Yoko Ono is finally receiving the credit she deserves. The iconic multidisciplinary artist was officially credited as a co-writer of the 1971 song "Imagine," currently attributed to Ono's deceased husband, John Lennon.
The news was announced Wednesday at a meeting of the National Music Publishers Association by its CEO, David Israelite. He also bestowed "Imagine" with the Centennial Song award.
"While things may have been different in 1971, today I am glad to say things have changed," Israelite said. "So tonight it is my distinct honor to correct the record some 48 years later and recognize Yoko Ono as a co-writer of the NMPA centennial song 'Imagine,' and to present Yoko Ono with this well-deserved credit."
He then played an archival interview, in which Lennon explains that the song would not exist without Ono. "[Imagine] should be credited as a Lennon-Ono song," he said. "Because a lot of it — the lyric and the concept — came from Yoko. But those days I was a bit more selfish, a bit more macho, and I sort of omitted to mention her contribution. But it was right out of Grapefruit, her book. There's a whole pile of pieces about 'imagine this' and 'imagine that.'"
Seven years before "Imagine," Ono self-published Grapefruit, a little gem of a book, unruly and quiet at once, filled with strange wishes and demands. "Imagine your body spreading rapidly all over the world like thin tissue," one line reads. "Imagine cutting out one part of the tissue."
Sean Lennon accompanied his mother, Ono, who uses a wheelchair, onstage to accept the Centennial Song award. According to Lennon, the artist welled up with tears upon hearing the announcement. Onstage, Ono said her waning health has heightened her appreciation of the song and imbued her with a magnified esteem for being alive, Variety reported.
"This is the best time of my life," she said, to applause.
Congratulations, Yoko. It's about time.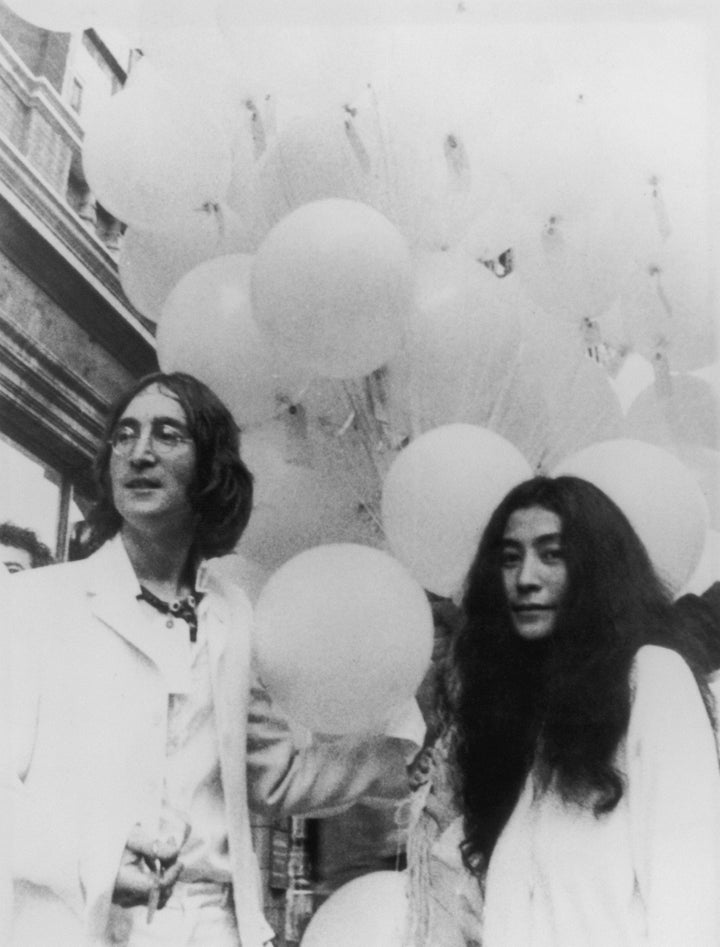 Popular in the Community