Appearing recently on "Late Night with Jimmy Fallon," musician Sean Lennon told the world "Don't frack my mother." Although the son of the late John Lennon was joined by his mother, Yoko Ono, the mother he sings about isn't just her.
Lennon and Ono recently launched Artists Against Fracking to protest hydraulic fracturing, specifically in New York State. According to the site's list, actors and artists that have joined the initiative include Leonardo DiCaprio, Lady Gaga and Mark Ruffalo. Lennon told Fallon that they've recruited 120 artists, also including MGMT, Beck and Joseph Gordon-Levitt.
Lennon told Fallon that he's "not an activist, inherently." But after observing the spread of fracking, he said, "We suddenly felt like we had to do something."
Fracking, a controversial drilling method for extracting natural gas, has spread throughout the U.S. in recent years, despite growing acknowledgement of the risks involved. Nationwide Insurance recently became the first major U.S. insurer to announce that it would not cover damage related to fracking. According to AP, Nationwide said in an internal memo, "We have determined that the exposures presented by hydraulic fracturing are too great to ignore."
Fracking is especially controversial in New York, where activists are calling on Governor Andrew Cuomo to reject the drilling practice. Despite a ban since 2008, reports suggest that Cuomo may consider permitting fracking in portions of the state's Southern Tier.
Watch part of Jimmy Fallon's interview with Sean Lennon and Yoko Ono: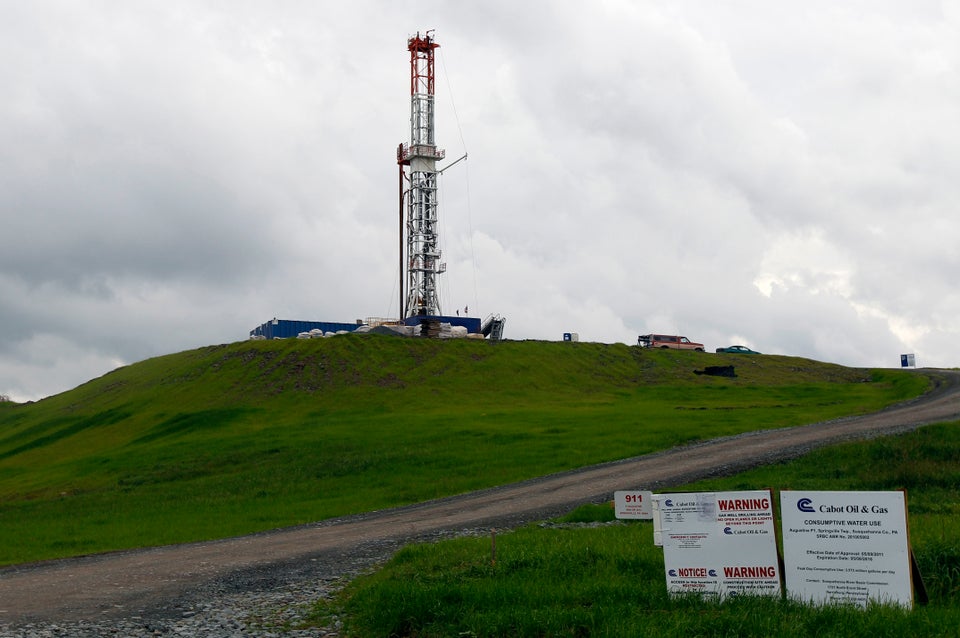 Drilling And Fracking Photos
Popular in the Community