The exhibition will be Ono's first official solo show at MoMA. But it won't be her first time taking over the walls and spaces of the New York City establishment. In 1971, she debuted a one-woman show titled "Museum of Modern [F]art." For the unorthodox artwork, Ono released a batch of flies onto the museum grounds and invited visitors, as participants in the work, to track the insects as they scattered across the city.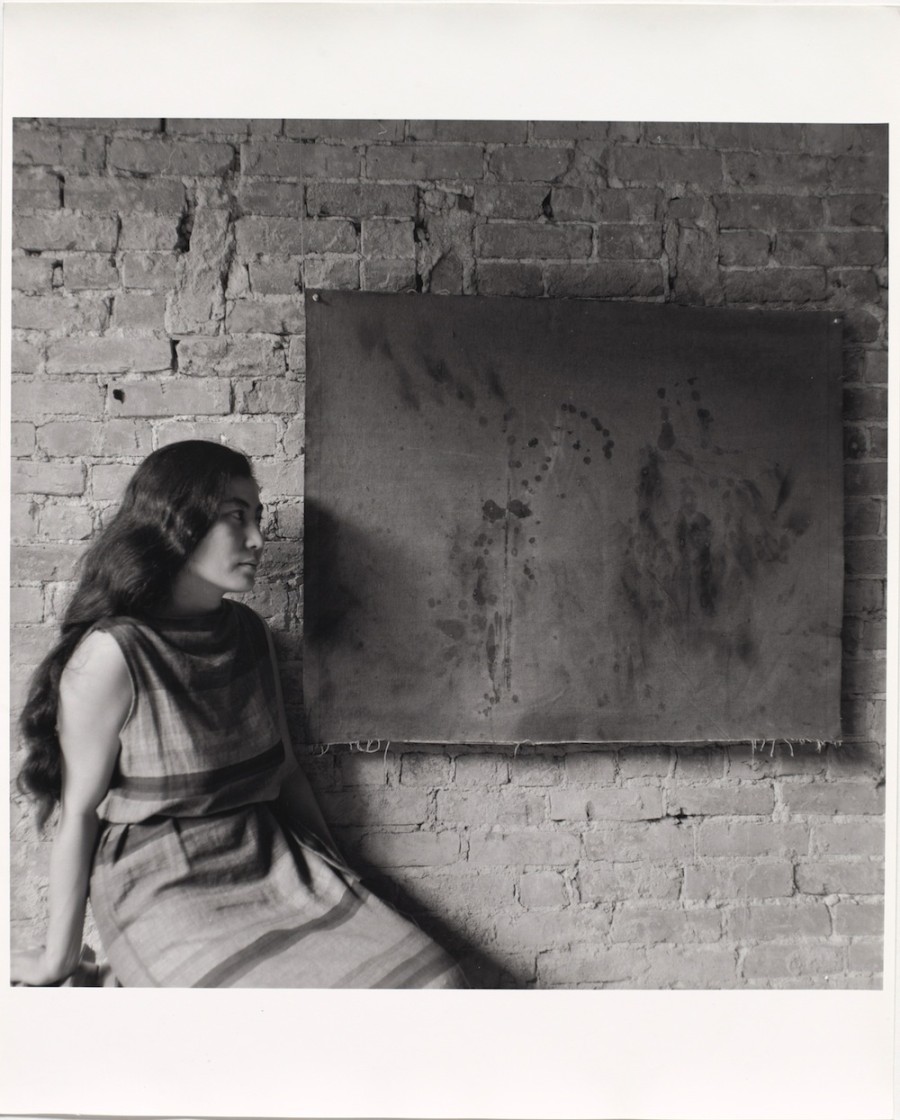 Painting to See in the Dark (Version 1). 1961. Installation view with the artist, Paintings & Drawings by Yoko Ono, AG Gallery, New York, July 17–30, 1961. Photograph by George Maciunas.
Nevertheless, a solo exhibition is big deal. "Yoko Ono: One Woman Show, 1960–1971" will bring together 125 works -- installations, performances, audio recordings, films and works on paper -- made during the decade prior to her "[F]art" show. This crucial period in Ono's artistic development, spent between New York, Tokyo, and London, yielded some of her most iconic and revolutionary works, including "Painting to Be Stepped On" (1960/1961). The work, as you may have guessed, demands audience participation too. A canvas is placed on the floor, beckoning onlookers to tip-toe and tread over the piece as a means of obscuring the harsh divide between art and life.
Also on view will be "Apple," a lone fruit placed atop a pedestal, and the seminal 1964 film "Cut Piece," in which Ono asks viewers to cut away her clothing as she sits still on stage.
For over 50 years, Ono has bewitched the world with her gifts of art at once humble and monumental, poetic and silly, revolutionary and cozy-as-a-warm-bed. As Michael Kimmelman said in 2000, "Ms. Ono's art is a mirror. We see ourselves in our reaction to it." We can't wait to eat up her early works in real life come May 2015. Between this and Bjork's upcoming retrospective in March, it's going to be a beautiful lady-centric springtime at MoMA. Until then, the preview below will have to suffice.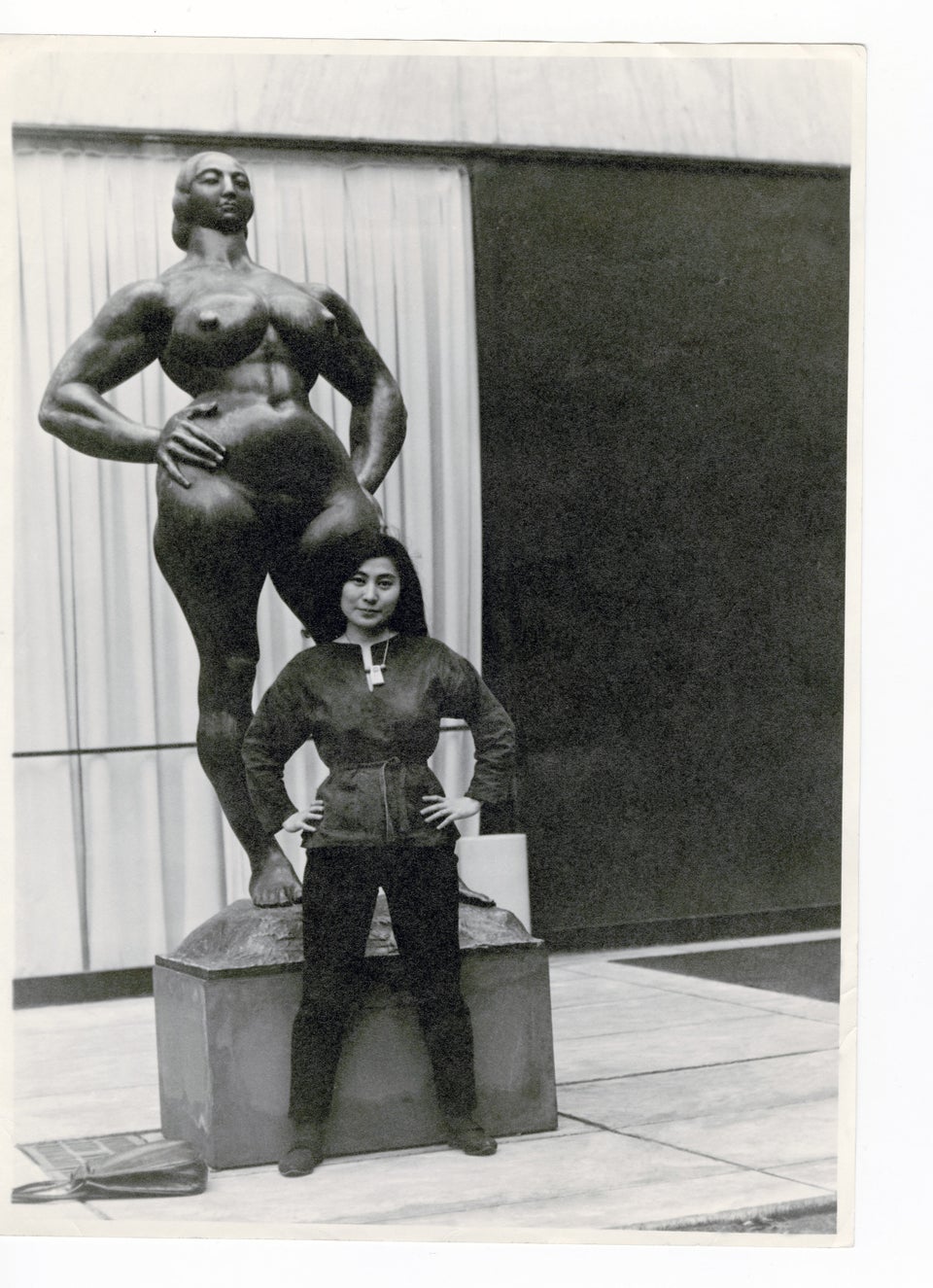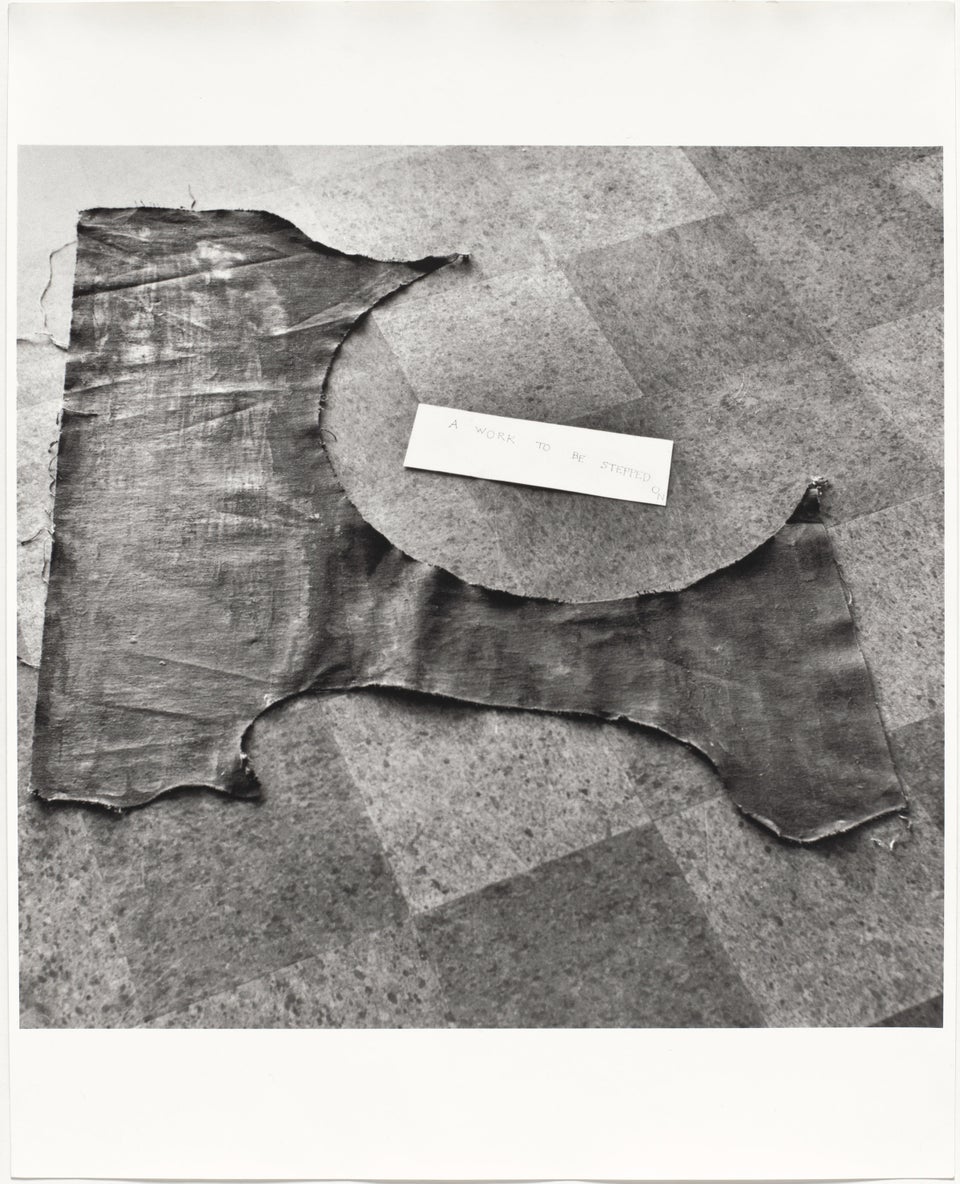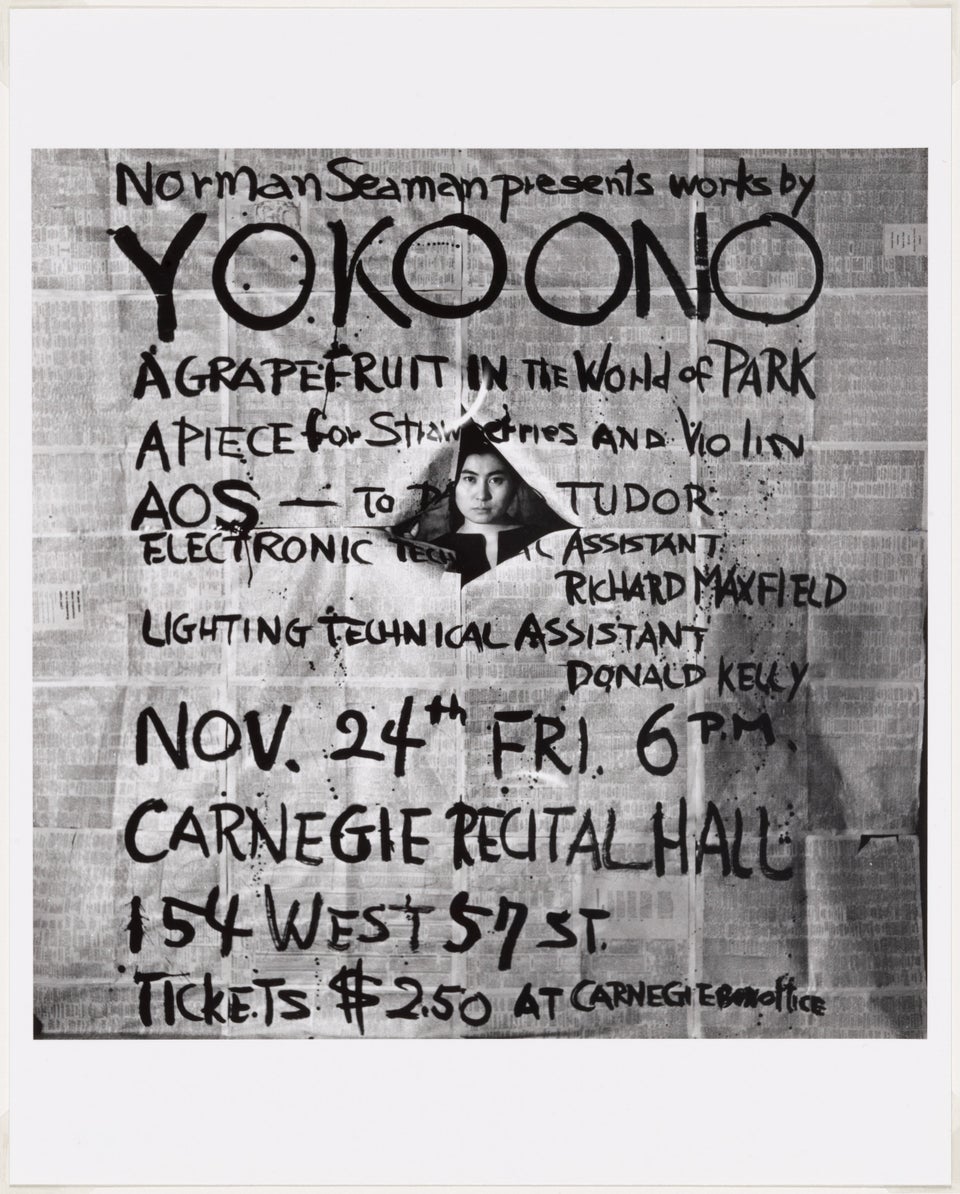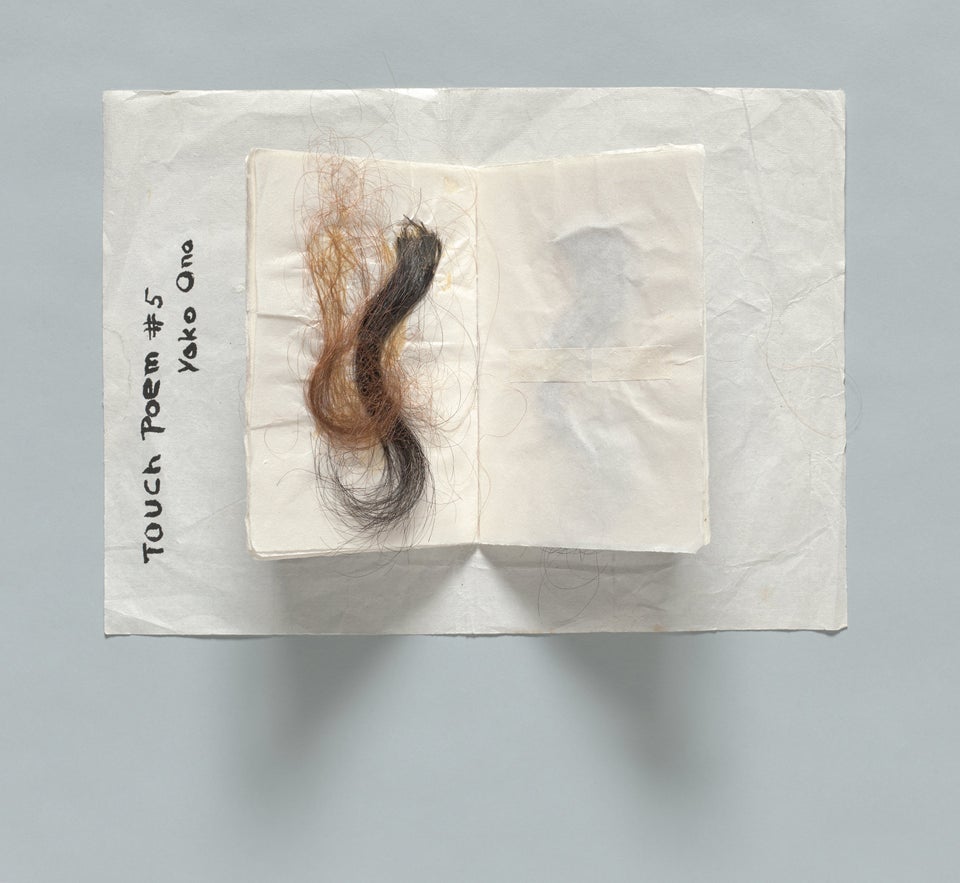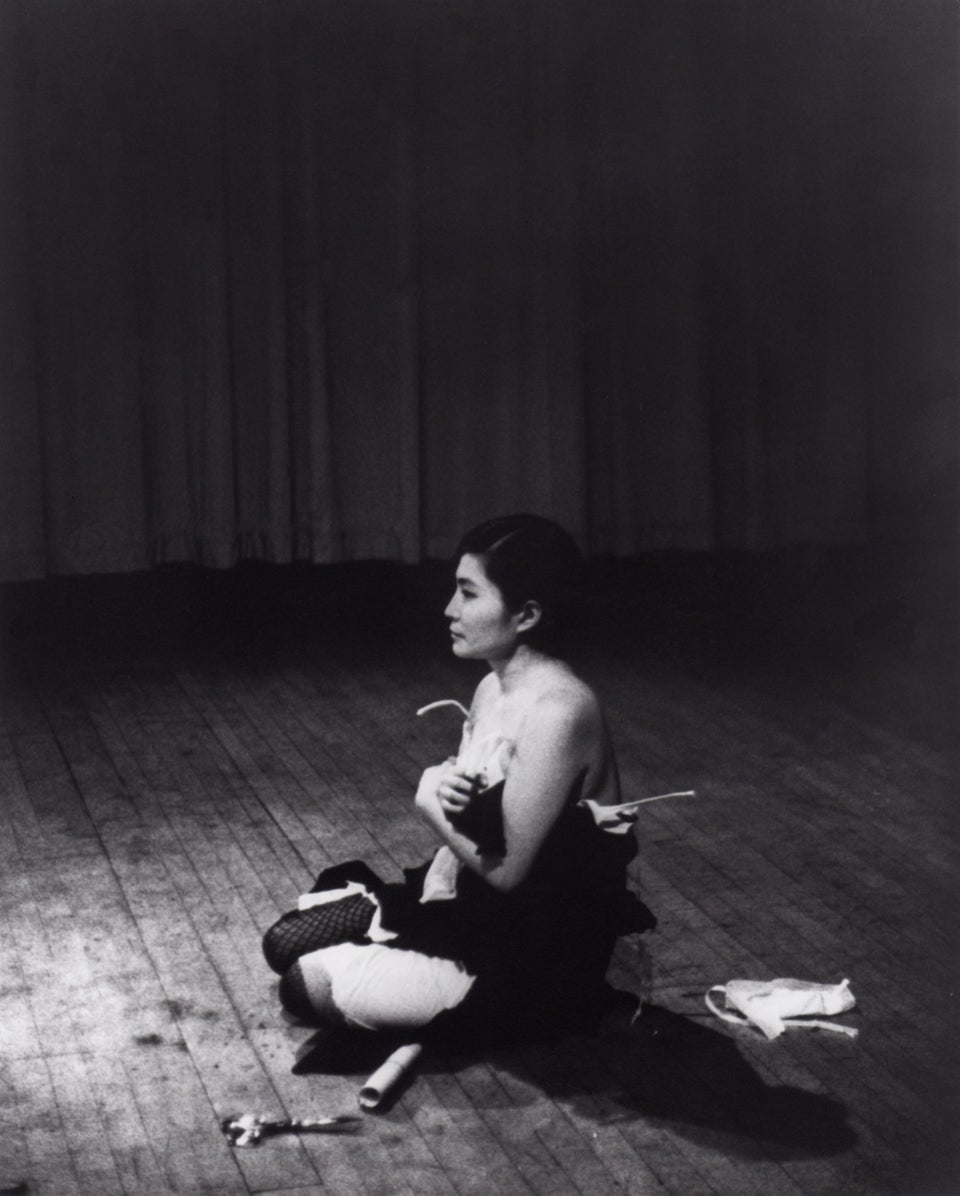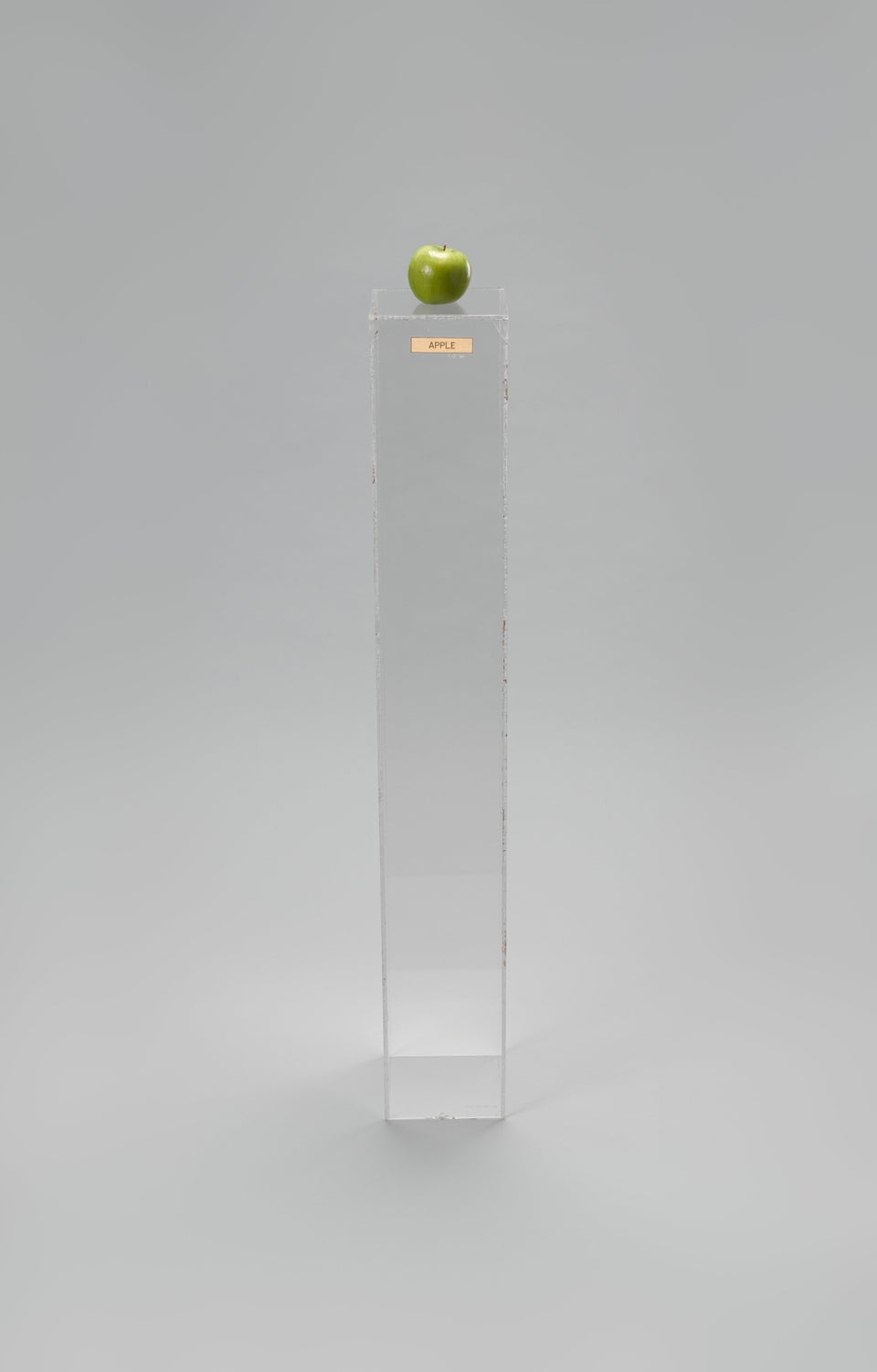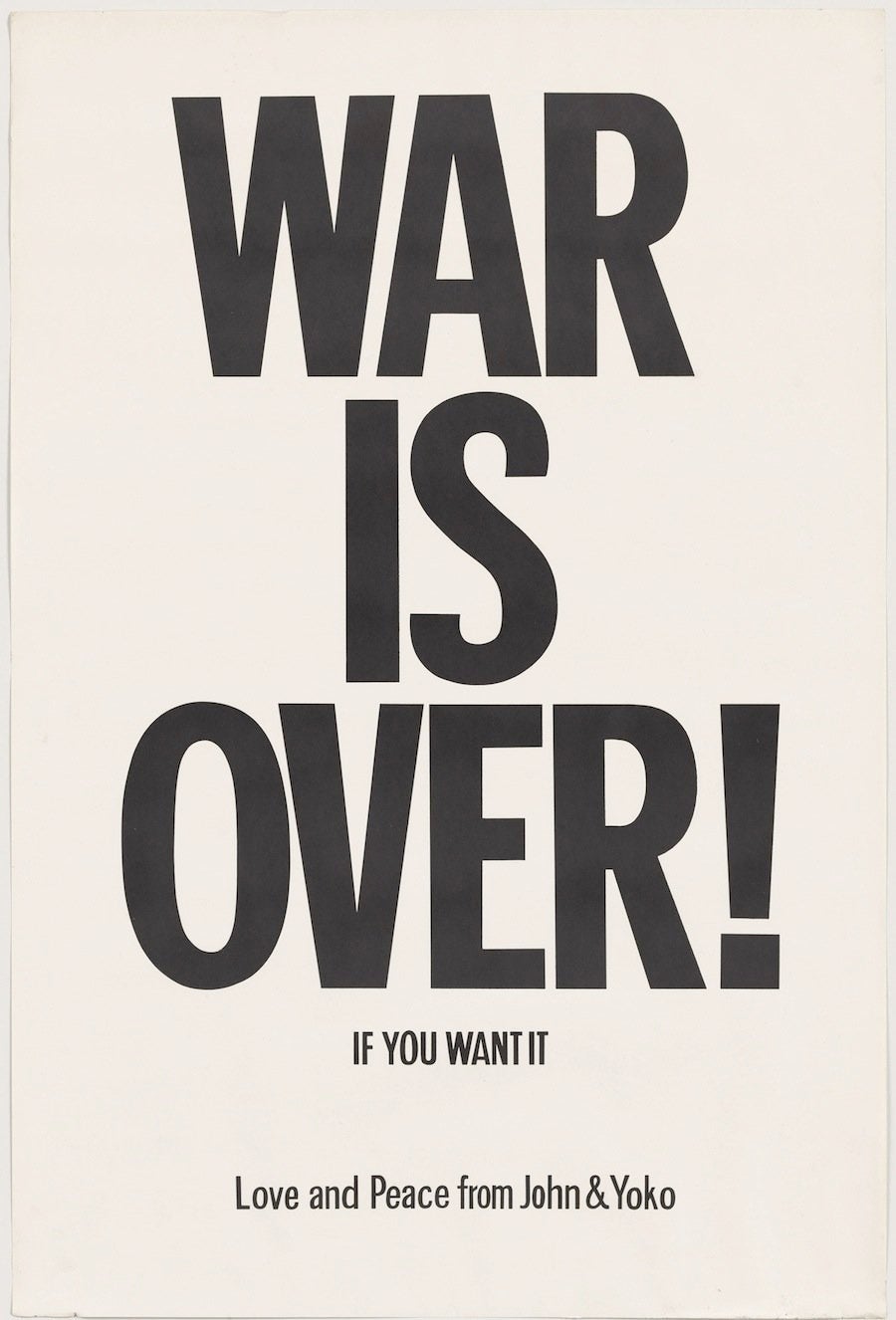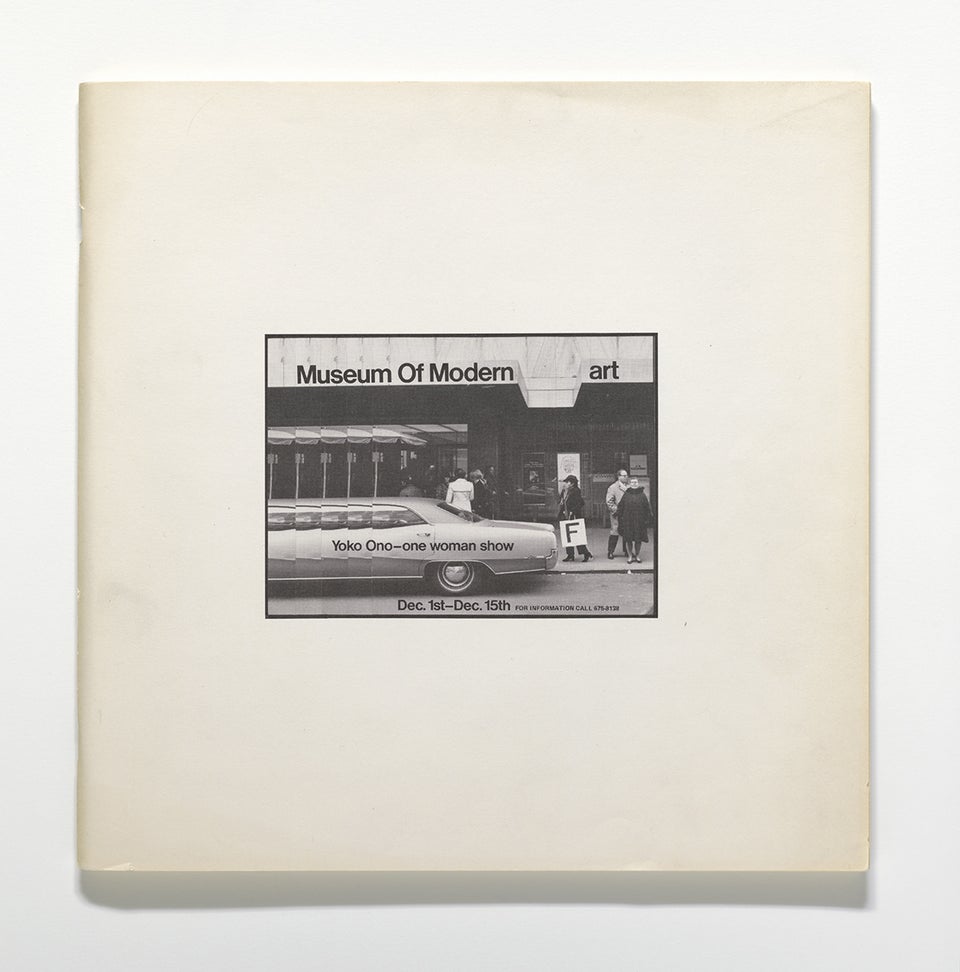 Popular in the Community