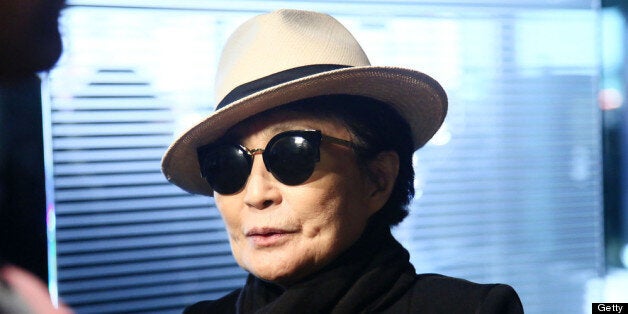 Yoko Ono, "the world's most famous unknown artist," is not so unknown anymore. At 80 years old, the avant-garde icon has solidified a reputation as an innovative performer, activist and poetic Twitter user, spreading her zen attitude across the art and environmental worlds with every project she touches.
So you can imagine how excited we were to hear that Ono was releasing a brand new book this month; a collection of 100 pieces of sage advice, titled "Acorn." The book is a follow-up to her 1964 work, "Grapefruit," and like its predecessor, is part meditation, part artwork, sprinkled with her signature statements of peace and tranquility and an assortment of psychedelic dot drawings. "Whisper your dream to a cloud," she suggests, "Ask the cloud to remember it."
While "Acorn" veers in the direction of feel-good mantras, it's still a tantalizing slice of Ono's life views, packaged into a tiny, black and white paperback that's as whimsical as her Twitter updates.
In honor of Ono's book release, we've put together a list of our favorite quotes from "Acorn." Scroll through the slides below -- we dare you not to have a better, more fulfilling day afterward.
This story appears in Issue 58 of our weekly iPad magazine, Huffington, in the iTunes App store, available Friday, July 19.
Related
Popular in the Community