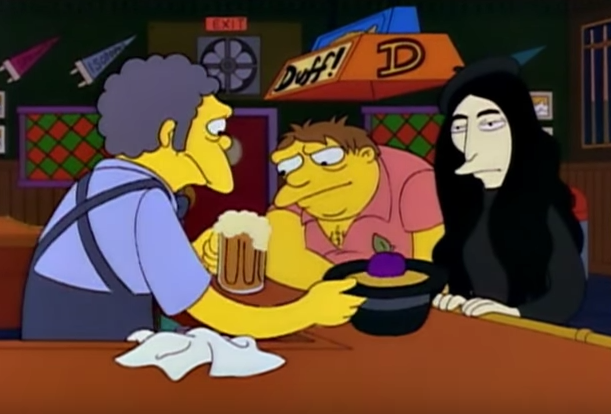 "The Simpsons" buffs may recall a gag in a 1993 episode entitled "Homer's Barbershop Quartet," in which a character looking suspiciously like Yoko Ono orders a drink from Moe's Tavern.
Not quite the the type to go for a Duff, Ono poetically requests "a single plum, floating in perfume, served in a man's hat." You know, something to take the edge off a long, hard day.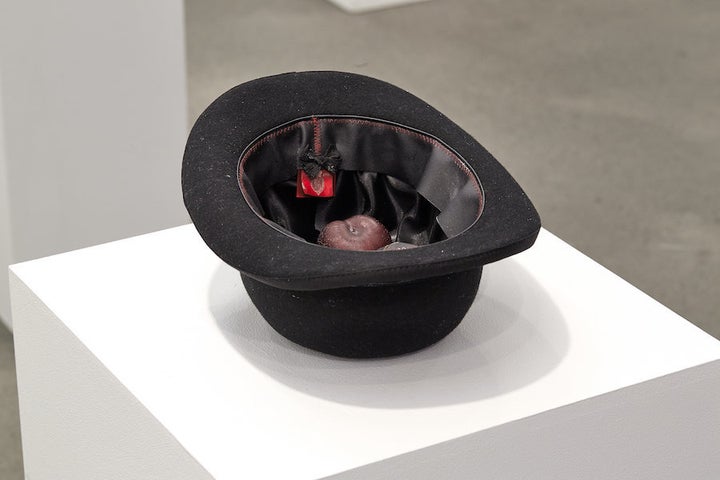 The show features work both made by and curated by the iconic conceptual artist. Kjartansson's piece falls within the latter category, in response to Ono's request for artworks that functioned as a vessel.
My dear fellow artists, I want to ask you to supply a vessel for the water to give to specific people, either to heal their minds (such as in the case of warlords), or appreciate their courage in speaking out (such as in the case of grassroots activists). It can also be given to a specific person, people, or the land in desperate need for water (love). You and I will supply the water. Each work will be exhibited in the museum, with the dedication attached to it.

Lets have fun in doing this together.

My love and respect to you.

Yoko
Whether or not Ono selected Kjartansson's work because she's familiar with the "Simpsons" reference remains unknown. It seems unlikely that a woman, who at 83 years old sleeps only four hours a night to work as much as possible, would keep up with her cartoons. But a world in which Yoko loves Homer, perhaps her exact and total opposite, is a beautiful one indeed. 
Regardless of whether or not Ono was in on the joke, Twitter certainly picked up on it. And thus, Ono's reputation for toppling art world exclusivity and pretension, whether through social media, a heap of flies or a classic television reference, lives on. 
See the original "Simpsons" clip below: 
Calling all HuffPost superfans!
Sign up for membership to become a founding member and help shape HuffPost's next chapter
BEFORE YOU GO