"Whisper your name to the wind. Ask the wind to take it to the end of the world." This is the advice of Yoko Ono, the 81-year-old conceptual artist whose work is known to be at times invisible, impossible, un-pretty, nonsensical, revolutionary, or as simple as smiling in the mirror.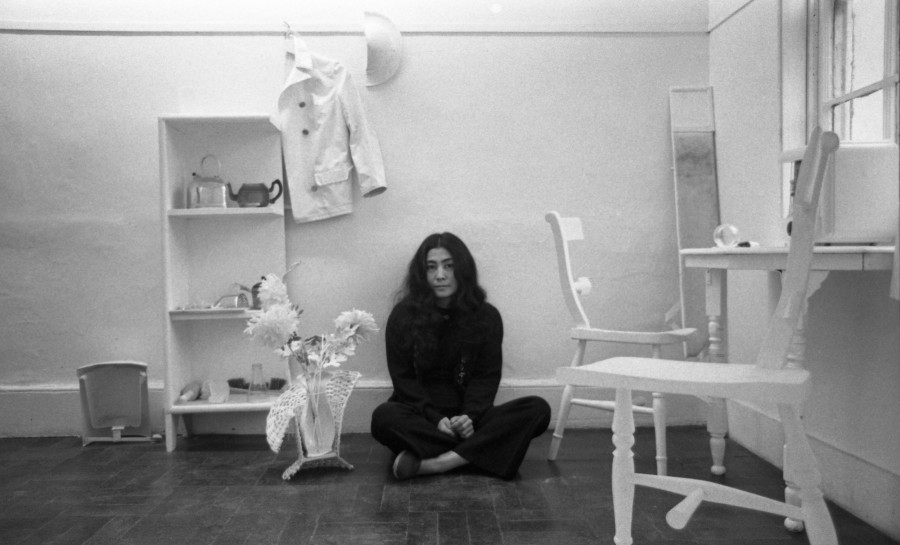 Half a Room, 1967
The Guggenheim Museum Bilbao is hosting a massive retrospective of Ono's work entitled "Yoko Ono. Half-A-Wind Show -- A Retrospective," featuring over 200 pieces from the 1950s to the present. The exhibition showcases drawings, poetry, film, music, installations, video and performance art from throughout Ono's career.
The chosen title pays tribute to a previous Ono show of the same name at Lisson Gallery. "We are all just half a person," Ono told The Guardian of the enigmatic name. The massive compendium of works is guaranteed to make you feel both big and small, hopefully at once.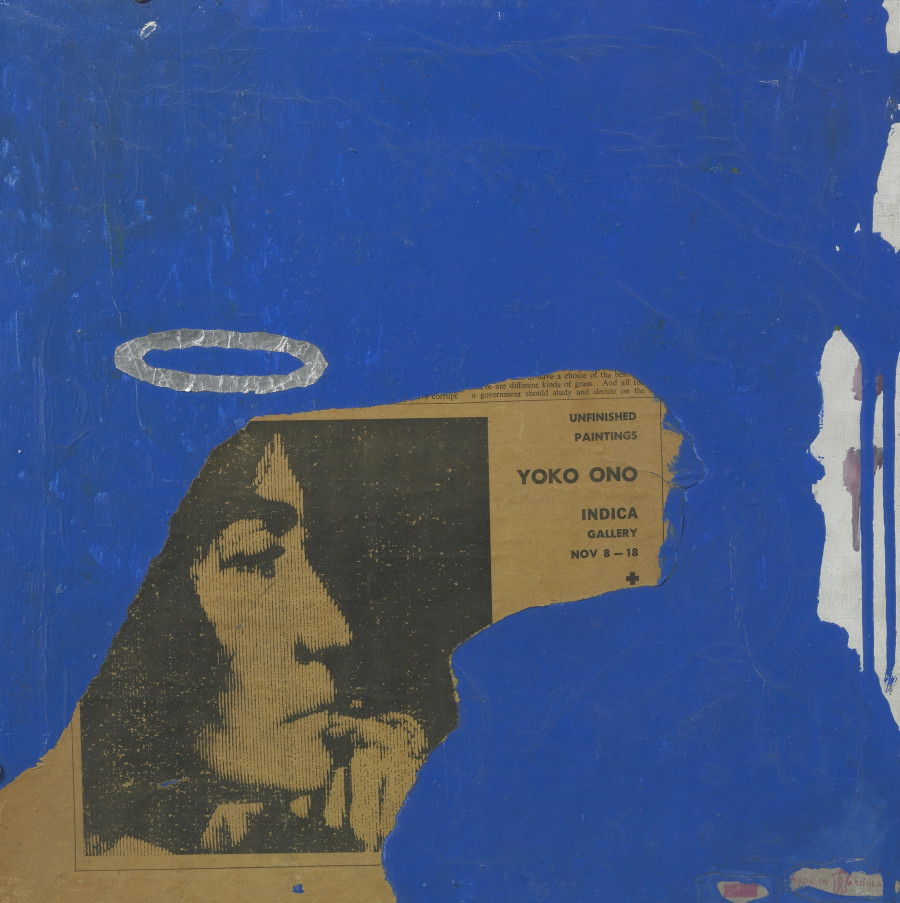 Add Color Painting, 1960
"Ono uses the negative positively," wrote Lisa Carver in The New York Times. Truly, Ono does battle with the most essential questions of human existence using tools as small as silence, smiling, resting in bed, or most recently, tweeting. A recent tweet reads: "If someone is unpleasant to you, draw a halo around his or her head in your mind. He/she is an angel who came to teach you something."
Few artists or activists carry such a roaring whisper, one that makes the eternal approachable and the undoable not only possible, but playful, almost effortless.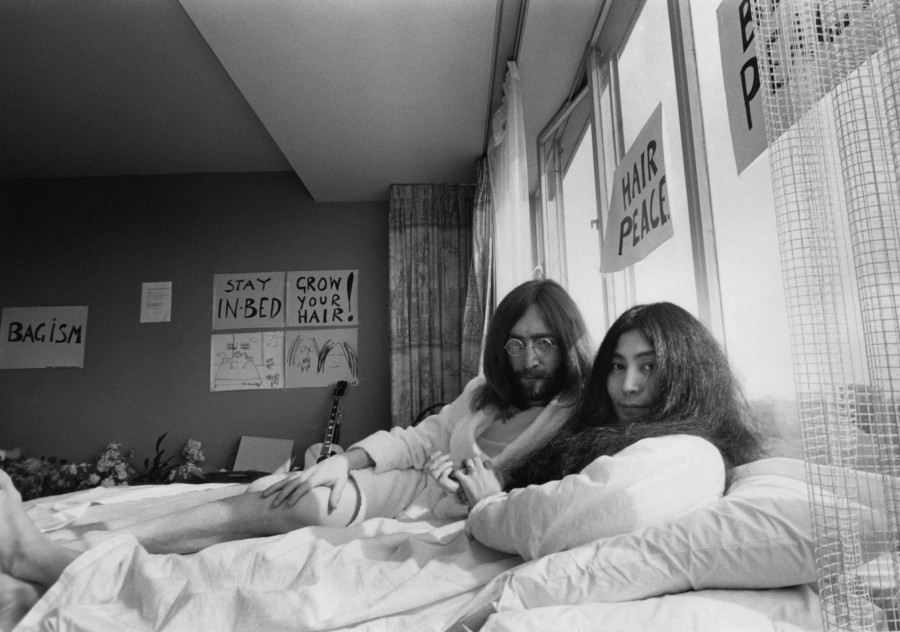 Bed Peace, 1969
Ono rose to public consciousness in the '60s as John Lennon's lover and artistic collaborator. Beyond the pair's artistic and political work, Ono turned the relationship into an aspect of her feminist movement, loving Lennon for his spirit and talent, as well as his sexuality and physical beauty, characteristics often reserved for the female member of the relationship.
From Annie Leibovitz's iconic photo of a nude John next to a clothed Ono to "Bed Peace," the most restful protest that ever was, Ono collapsed love, life and art in her signature manner.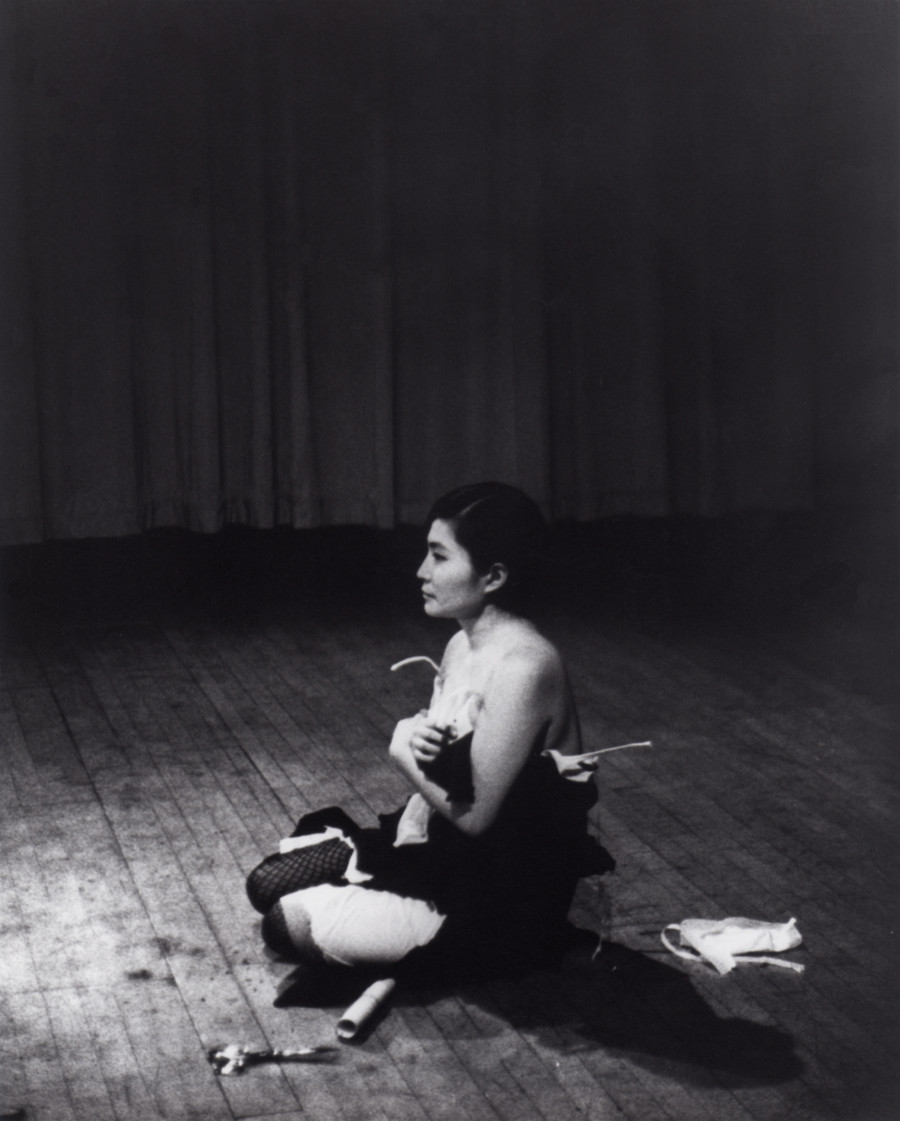 Cut Piece, 1965
One of Ono's most well-known pieces is 1964's "Cut Piece," a performance in which Ono sat passively while viewers cut off her clothing items at their will. Today the performance is remembered as one of the most revolutionary moments in feminist art, though for Ono the work's origins were as much in Buddhism as they were in feminism.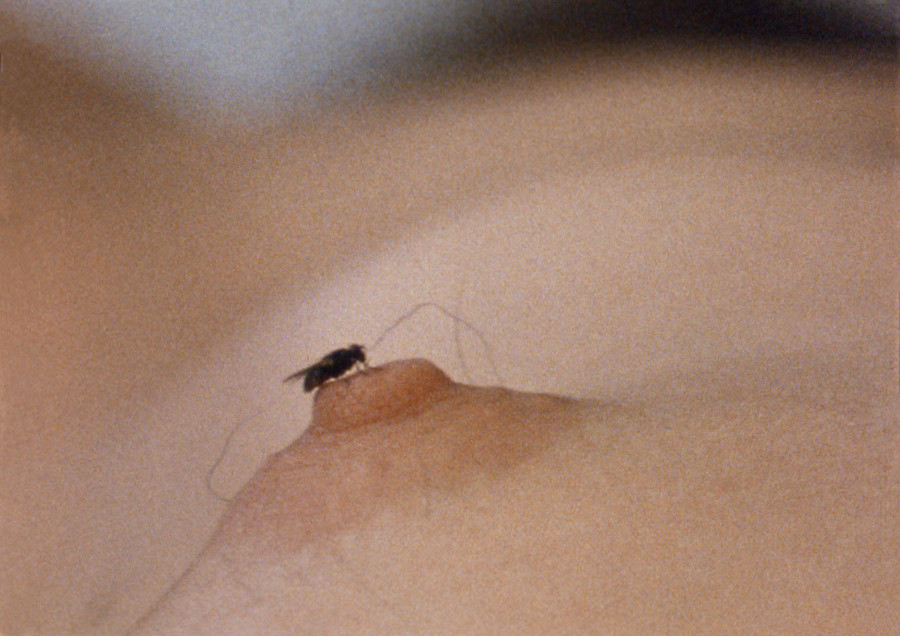 Fly, 1970
This mode of subtle feminism runs thick throughout Ono's career, resulting in her unarguable status as one of the greatest contemporary feminist figures.
As Carver put it, "She isn't fighting for women's rights per se, but she expresses herself doggedly and with a single-minded purpose of art for art's sake, truth for truth's sake, and doesn't seem to care what anyone thinks about her as a woman."
Without explanation or hesitation, Ono fearlessly creates and creates, refusing to answer to anyone other than her art and herself. Through fifty years of relentlessly pursuing truth, beauty and peace, Ono didn't only transform the art realm, she changed the world.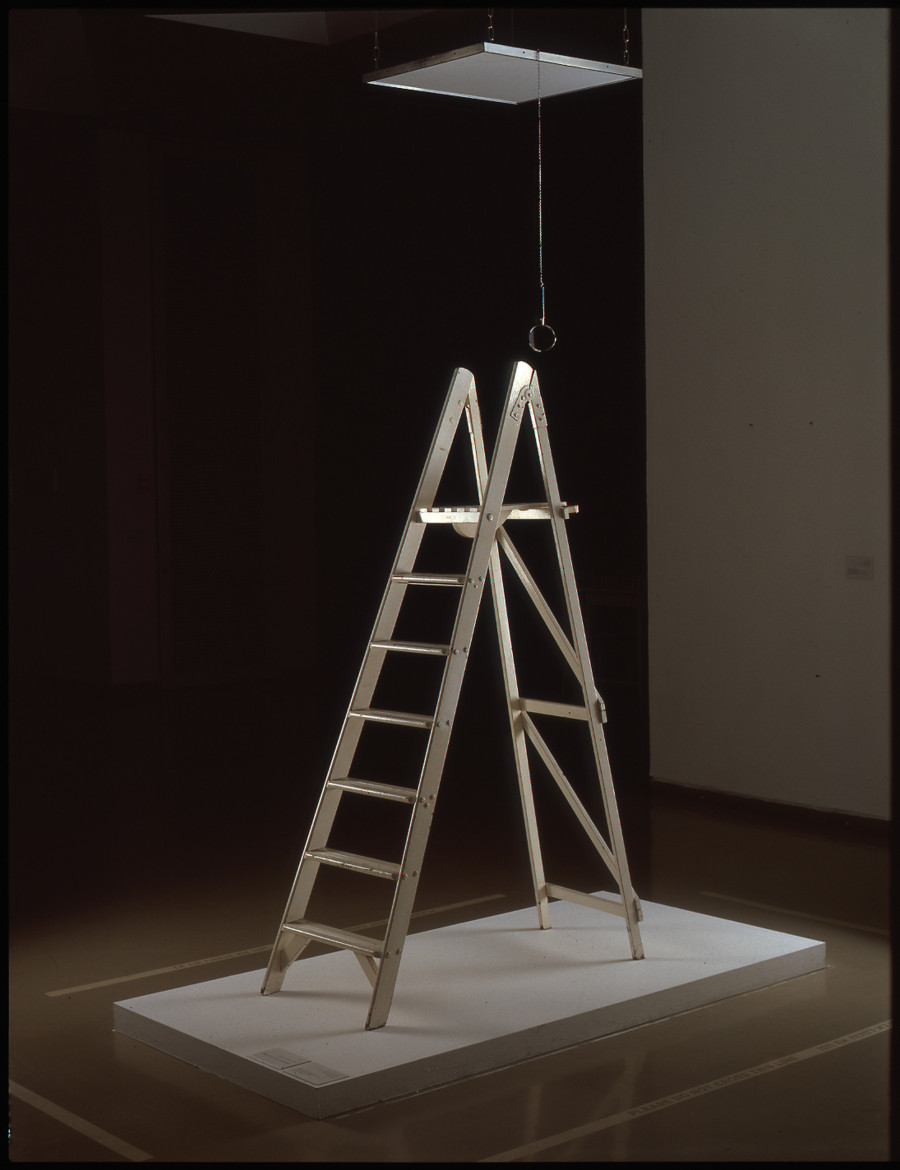 Ceiling Painting, 1966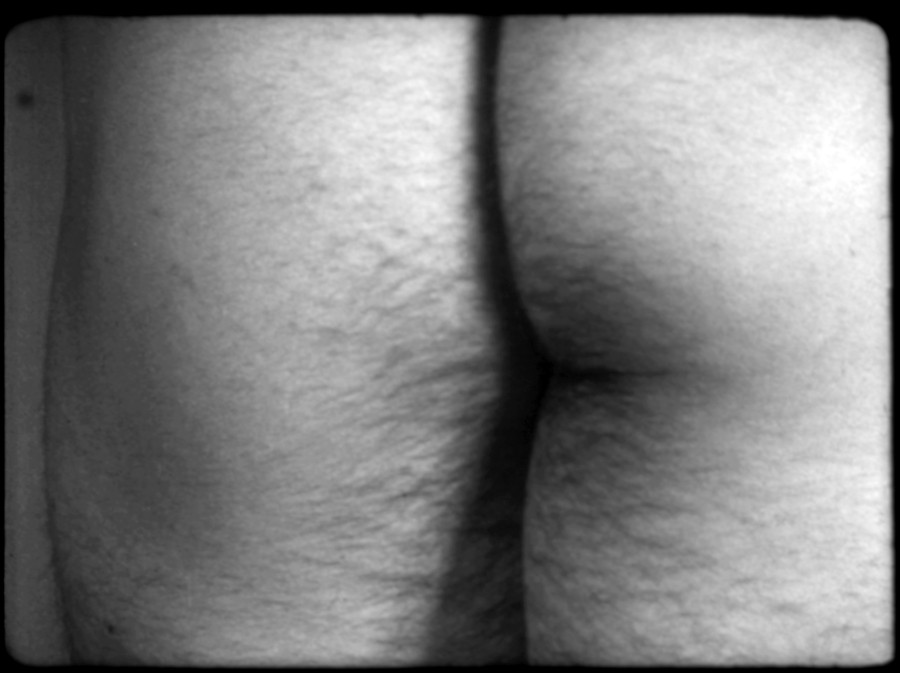 Bottoms, 1966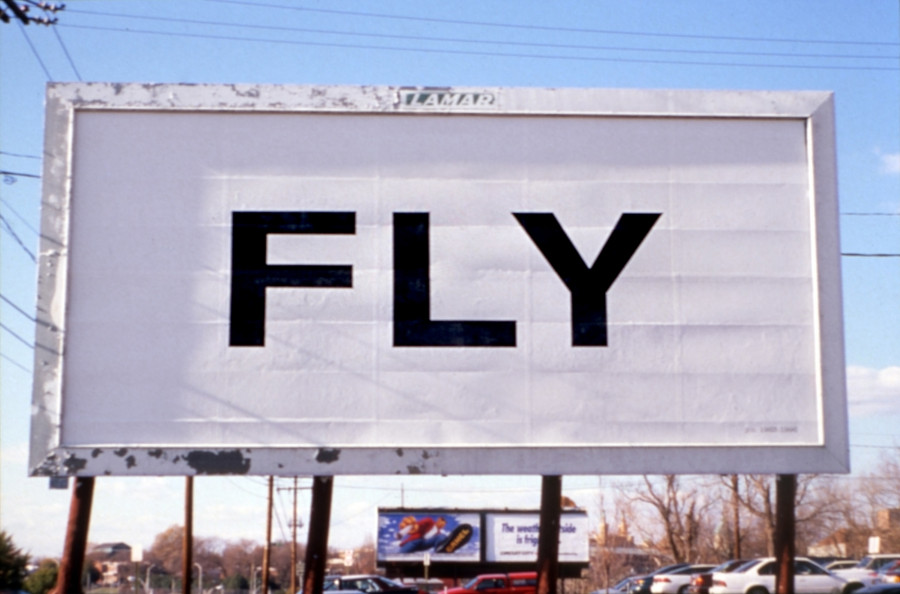 Fly Billboard, 1996
"Yoko Ono. Half-A-Wind Show — A Retrospective" runs until September 1, 2014 at the Guggenheim Bilbao.
Correction: An earlier edition of this article mistakenly wrote Ono was 80 years old. We regret the error.
Related
Popular in the Community