Yolanda Hadid is back on social media after a nine-month reset, telling followers that she's ready to "focus on myself, my health journey and being present in this moment of my life" and explaining why she needed the time away.
"After the loss of my mother I really struggled with depression followed by a lyme relapse," the model and mother to Gigi, Bella and Anwar Hadid said in a candid caption. Hadid's mother, Ans van den Herik, died in 2019.
"Emotional stress and grief strongly [affected] my immune system," Hadid said, adding that her "phone addiction didn't help either" as "it started to take so much time away from being present in my life."
Hadid said she's working on not picking up her phone 50 times a day and living more in the moment, to great results.
"Time has slowed down and feels a lot calmer, more time to just sit and actually read a book, time to reconnect with people, be creative and most importantly time with my family," the former "Real Housewives of Beverly Hills" star said.
Bella commented "We love you," while Gigi liked the post.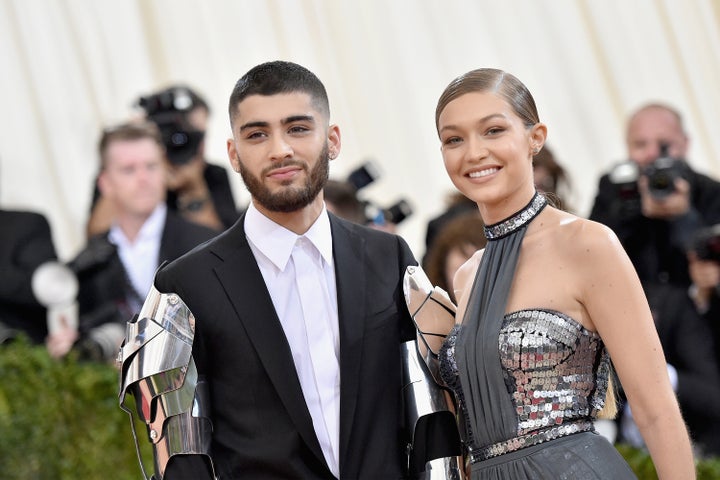 A representative for Gigi said at the time that she was "solely focused on the best for Khai" and privacy, while Malik later addressed the charges in a message on social media.
"As you all know I am a private person and I very much want to create a safe and private place for my daughter to grow up in," the singer wrote in October 2021. "In an effort to protect that space for her, I agreed to not contest claims arising from an argument I had with a family member of my partner's who entered our home while my partner was away several weeks ago."
"This was and still should be a private matter," he added. "But it seems for now there is divisiveness and despite my efforts to restore us to a peaceful family environment that will allow for me to co-parent my daughter in a manner in which she deserves, this has been 'leaked' to the press."
Popular in the Community