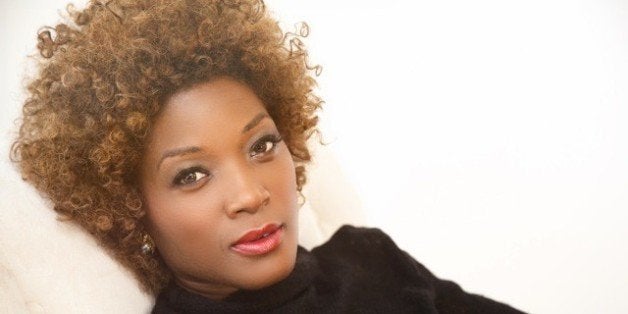 Her ever-growing resume includes TV shows like "Treme" and "Law & Order," and celebrated features such as Denzel Washington's "Antwone Fisher." Now, Ross is taking on a role in Lifetime's "Whitney" -- and HuffPost caught up with the bicoastal artists to talk about her experience filming the much-anticipated biopic.
Ross plays Robyn Crawford in the movie, Houston's longtime assistant and best friend. Houston and Crawford's relationship -- one The Daily Beast likened to that of Oprah Winfrey and Gayle King -- roused questions in the media surrounding Houston's sexuality and swirled rumors around the legendary singer's personal life.
But it's no surprise Ross took on such a role as Crawford, considering her passion for cultural understanding through storytelling.
Ross joined a stage of performers at the Lincoln Center in New York City, including Michael B. Jordan and original "Do The Right Thing" cast members Frankie Faison and John Tuturro. The actress explained to HuffPost why she felt compelled to be a part of the reading.
"I wanted to take part in the reading to support NOT spending money on Black Friday, but spending time and thought on issues that matters," Ross said. "#BlackLivesMatter, WE do matter and I was so glad we had a wonderful and relevant free event to celebrate those lives that were lost but not forgotten."
Ross talked with The Huffington Post about what is was like taking on the role of Robyn Crawford. Read her insightful responses below.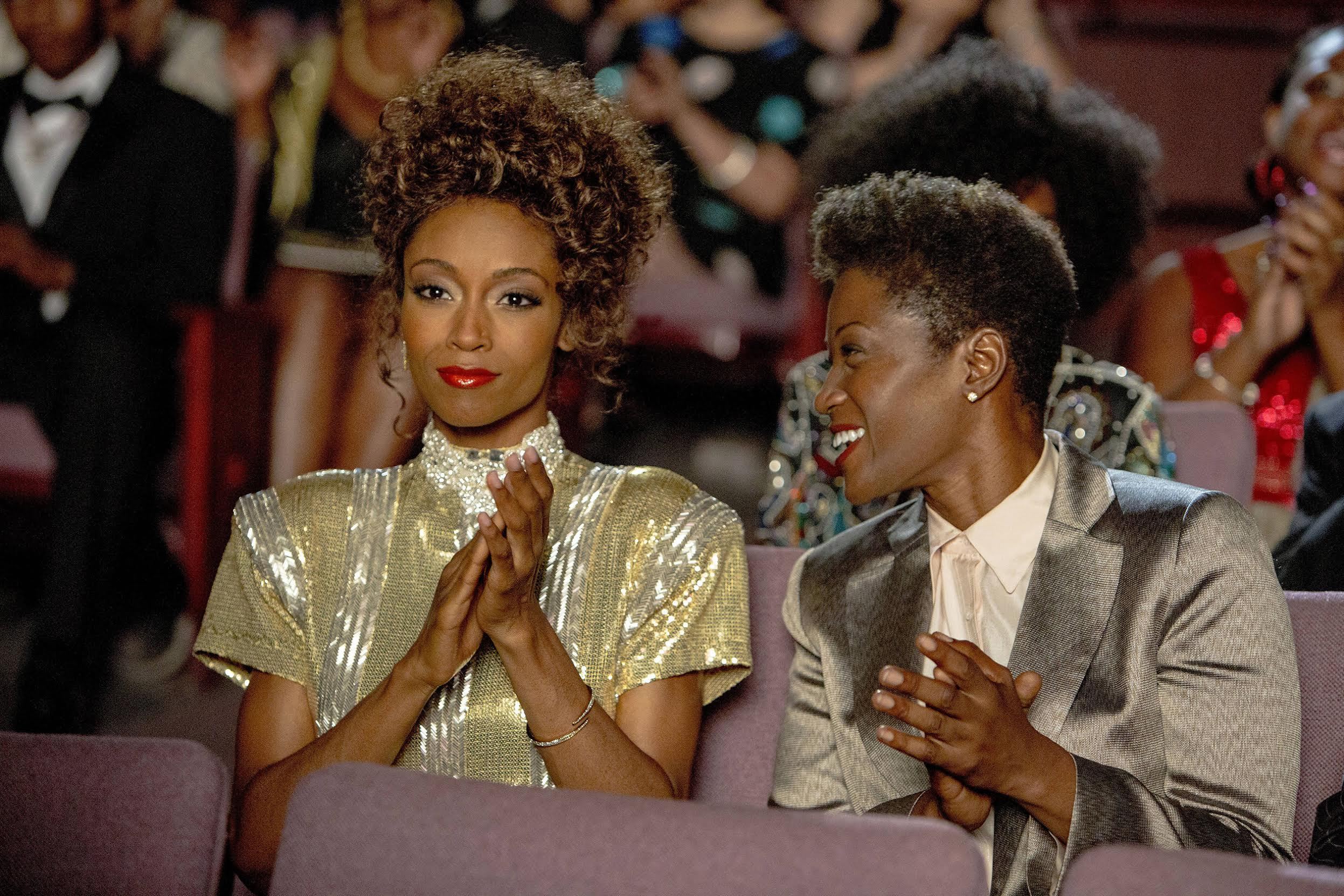 Photo credit: Jack Zeman
What drew you to this particular project and role?
The opportunity to portray a person so significant in Whitney Houston's Life and being directed by Angela Bassett.
Are you a Whitney fan? Have you always been a Whitney fan? How has your understanding of her changed over the course of filming this project?
YES. I am a Whitney fan and have always been a Whitney Fan. My top 3 Whitney songs are "Saving All My Love For You", "You Give Good Love," (which I believe, now that I know what Robyn looks like, is one of the two women singing backup in the video), and "I Have Nothing."
I feel that during the process of this film I learned that this person, "Whitney Houston", was a lot stronger than I think a lot of us remember her due to the drug usage. She had a very firm understanding of the entertainment business, and really did see herself, in my opinion as having two sides, the performer and the private Whitney which, really didn't have much private as she became more and more famous then marrying Bobby Brown and becoming a mother while being a woman of color that was smashing records all over the place by starring in a top grossing movie at the time and simultaneously having the number one record in the country out. You would have to have her strength and conviction to make it through that. Her life was not for the weak.
What do you think is so important about your character's inclusion in this life story? What about Crawford's character and/or relationship to Houston did you feel was most important for you to bring on screen?
I think it is very important to have the inclusion of the Robyn Crawford character because she was such a key part of Whitney's life, personal and work wise. With all the criticism and backlashing against this person it needs to be shown that at the base of it all, you had two people that respected and cared for each other since their teenage years through the time period when Whitney rose to her iconic level. When the world is whipping around you, those are the people you want near, to keep you and your life in check. While portraying Robyn, it was important to me to respect the closeness of these two and show that in both the personal and public arenas.
What have you learned from this role, and this film?
Surround yourself with people that carry positive energy and light. That goes for the people working with you to the loved ones in your life. It's too hard out here to move forward. Don't let negativity bring you down.
How did you prepare for this role?
I scoured the internet for whatever I could find on Robyn. Though I had heard about her for years, I had never actually seen her so I wanted to get an idea of her but make sure I wasn't mimicking her in any way. So getting a little insight on her having a strong presence and being supportive helped. I kept that in mind while playing her and really just worked off what a friendship between two people that had known each other for so long is really like as it changes with each obstacle that presents itself.
What do you think, if anything, about this biopic's portrayal of Black female experience in show business translates to the entertainment industry's climate today?
Though the story is of a Black female in showbiz, I don't think the issues that are brought in this story are race issues. I feel this Whitney Houston experience is dealing with an age old problem in entertainment, which tends to hit women more so in dealing with loneliness, wanting a companion, [and] family while still trying to stay on top in your business and sometimes not being able to escape that constant grind in a positive way. In many cases drugs are turned to, for numbing, for filling the void and that's no different today.
Correction: And earlier version of this post stated the name of the Lifetime movie as "I Will Always Love You: The Whitney Houston Story." The biopic is in fact called "Whitney."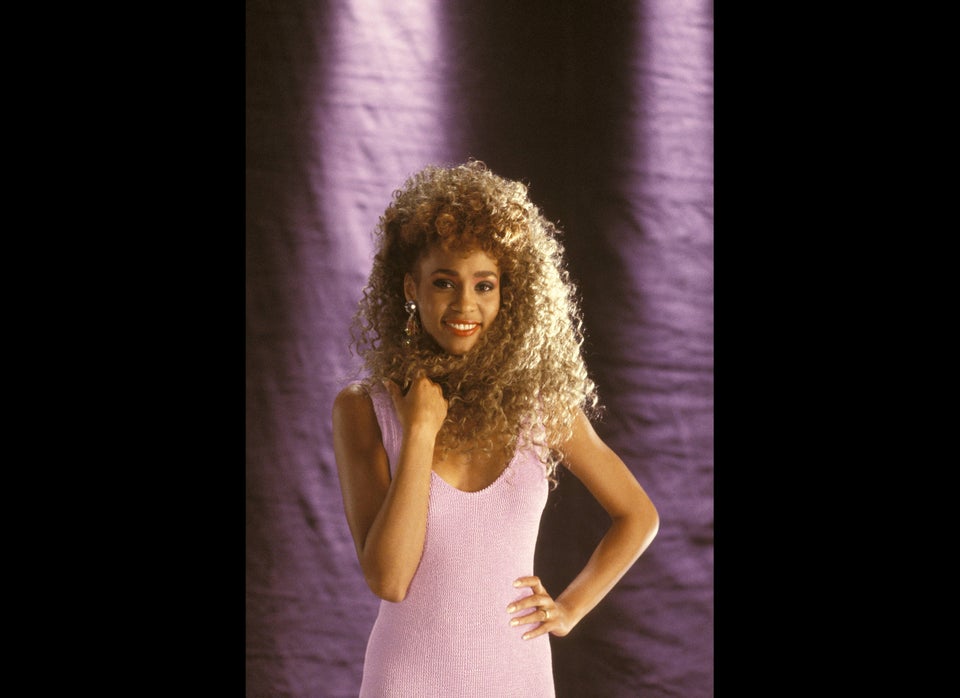 Whitney Houston's Style Remembered