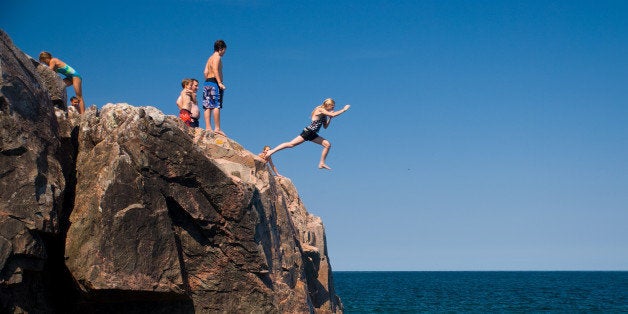 There's nothing quite like being a yooper, eh?
Steve Parks began writing to Merriam-Webster in 2002, developing a couple different pseudonyms to convince them to add the word to the dictionary. Despite an editor telling him the term, which dates to the late 1970s, was too regional to be included, he never quit. According to MLive, he spent years sending another, more sympathetic, editor documentation of the word used in popular culture, as well as yooper magnets, chocolate bars, key chains, mugs and more.
But other than a resident of the Upper Peninsula, what does it mean to be a yooper? They don't need their own dictionary entry to be totally unique. Here's some of the unofficial things that make yoopers so special -- and the UP one of the best places on earth.
The Yooper dialect is a hybrid that you're not likely to hear anywhere else.
If you go to the UP, you might stumble on some words and pronunciations you've never heard before. Strong Finnish and Scandinavian roots in the region have affected language: for instance, you'll hear "d" for "th" ("dere" for there, "dat" for "that"). The Yooper sound might be familiar to those who've seen "Escanaba in da Moonlight," a 2001 Jeff Daniels film rife with UP stereotypes (and no, not everyone speaks this way). But say ya to da UP, eh?
Yoopers know the best meal is a pasty.
The European influence worked its way into many aspects of UP culture, and one of the most delicious is pasties, a Cornish tradition. It's more than just a meat pie. One of these savory turnovers -- spiced with salt and pepper and stuffed with beef, potatoes, onions (and sometimes rutabaga or carrots; which vegetables are included is hotly debated) -- is filling enough for two meals. But that doesn't mean you won't want to eat two or three in a row!
Yoopers are self-reliant -- and some think they'd be better off on their own.
The UP is farther north than some places in Canada, more connected to Wisconsin than the rest of Michigan and primarily surrounded by water. It's no wonder that yoopers feel independent -- so independent that some want to create their own state. Over the years, different yoopers have brought up the idea of seceding from the rest of Michigan, though the idea of a Superior State has never come close to reality.
But that doesn't mean they like to be forgotten.
They can withstand intense winters.
You won't find many yoopers sympathetic to people in the rest of the country complaining about the polar vortex. A little bit of snow doesn't faze residents of the UP -- Houghton, Mich. has had 170 inches so far this year. Of course, nothing compares to the blizzard of 1938.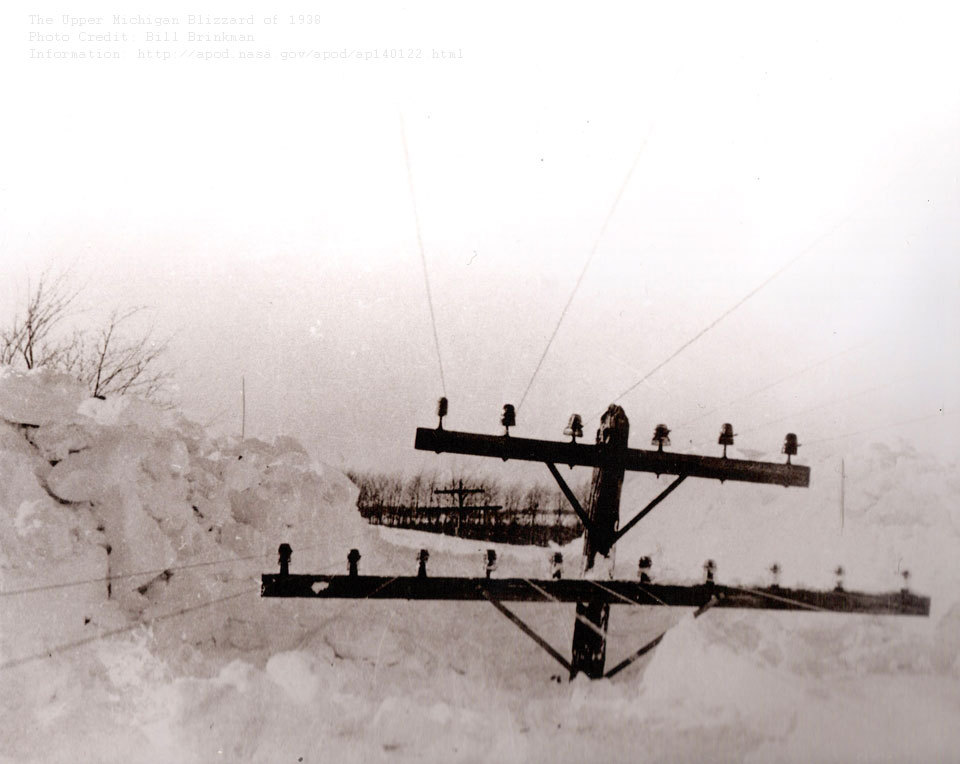 Photo via NASA by Bill Brinkman.
Yoopers know that winter can be an eight-month season.
Not only are Yoopers prepared for a long winter, they keep in good spirits about it. In fact, they're good-natured about most things.
So they've found all sorts of ways to wait out the weather.
But Yoopers don't just withstand winter, they relish it.
Ice fishing, skiing, skating, snowmobiling, sled dog racing, snowshoeing, outhouse racing -- most Yoopers are active adventurers all year long.
Yoopers know that there aren't many places in the world as full of natural beauty as the Upper Peninsula.
The UP is home to the Pictured Rocks National Lakeshore, Porcupine Mountains, Tahquamenon Falls, Isle Royale National Park and more. After you've lived near stunning beaches, hikable mountains, endless forests, lush waterfalls and secluded islands, where the night sky is full of stars (and sometimes, a view of the Northern Lights), it might seem impossible to live anywhere else.
They also know that you can stumble on amazing sights if you keep your eyes open.
If you travel off the beaten path in the UP, you'll see things that seem like you're the first to discover them, whether an unexpected swimming hole, a tiny history museum or an abandoned mine. Though there's little mining these days, the UP provided much of the country's iron and copper for a time, and remnants of the old industry can be found if you know where to look.
And they're also prepared to stumble on some dangerous wild animals.
Moose, wolves, black bears -- all animals you wouldn't want to meet by accident, and all found in the UP. While camping tourists will be warned to keep their food safe from black bears, some hunters actually bait them.
And yes, there's lots of hunting in the UP, but not all yoopers are hunters -- and almost all respect the land and animals. (AP Photo/Michigan Technological University)
The stereotypes about Yoopers aren't all true.
"Some people who have never been to the UP assume it's all a barren wasteland," yooper Allison Paris said. "I just think they don't realize how much the UP has to offer."
Yooper stereotypes revolve around brainless hicks who love to hunt and drink and not much else. In fact, the peninsula is full of culture. In Marquette, a university town on Lake Superior, you could spend a day picking up groceries at the co-op, shopping and checking out galleries, getting a vegan meal, bar-hopping between several microbreweries, going to a show at a lakefront theater and ending with a walk along the water. Not exactly backwoods.
Yoopers are fervently proud of their home.
For Michiganders living in the Lower Peninsula, the UP might seem like a distant land. But yoopers are proud of their peninsula and the bridge you have to cross to get there. In fact, their name for folks who live under the Mackinac Bridge? Trolls.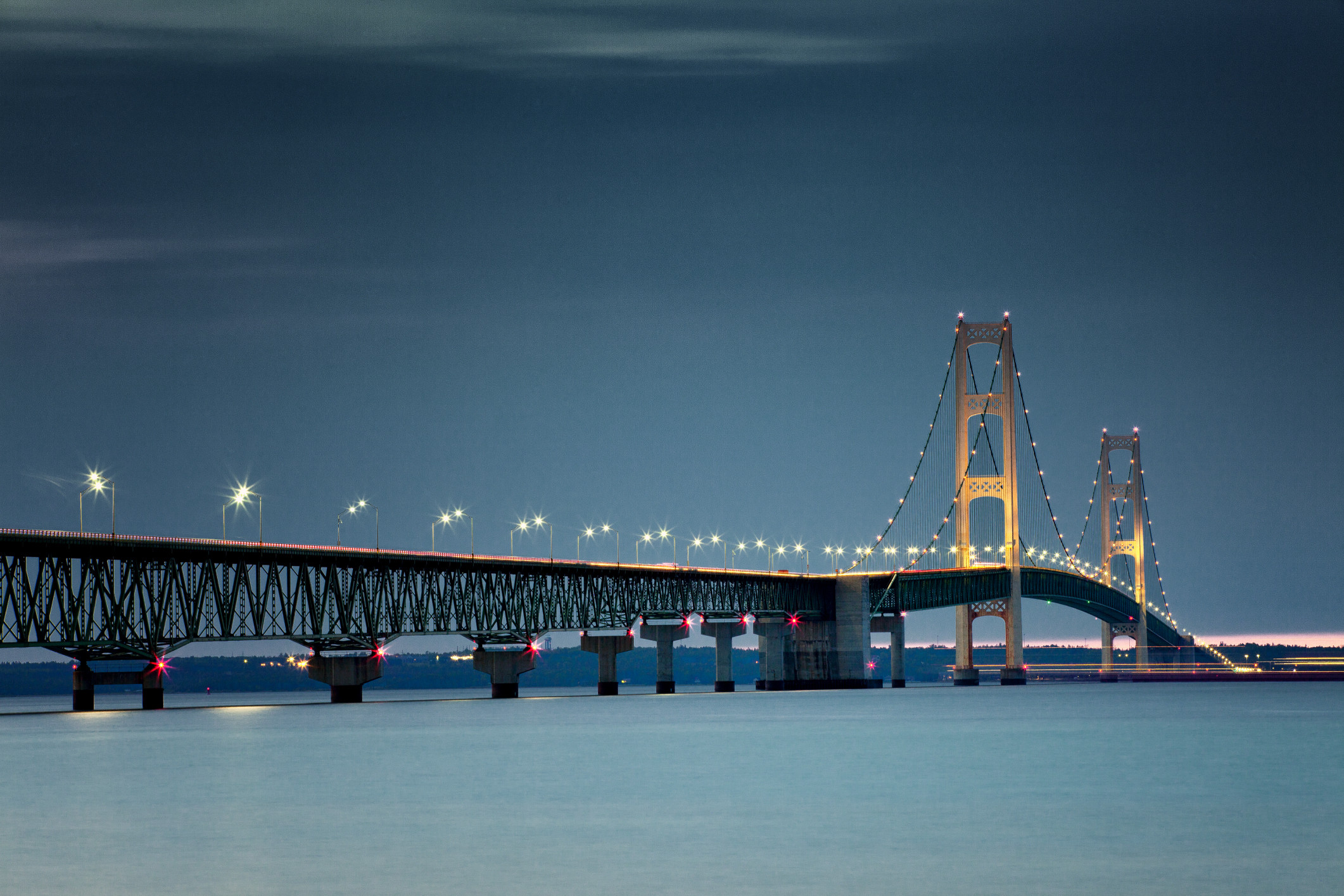 Photo by Kim Kozlowski Photography/Getty Images.
Yoopers might call you a troll, but they'll welcome you with open arms.
For all their peninsula pride, yoopers are glad to share the overlooked wonders of the UP with visitors, and it's difficult to find a kinder group of people. If you're thinking about visiting, just don't wait until the weather gets warm -- you never know when that will happen.
Related
Before You Go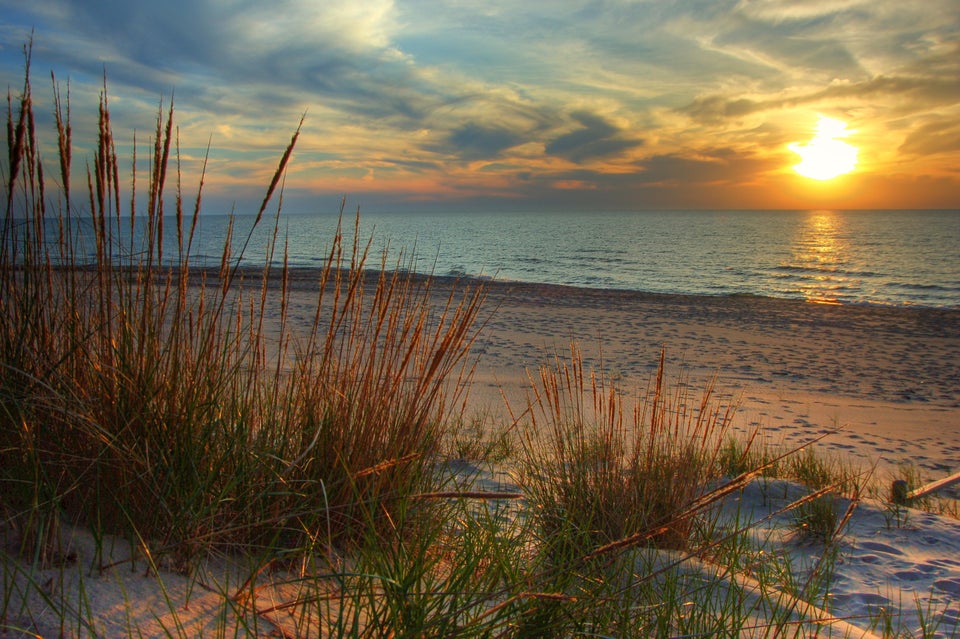 27 Reasons The Great Lakes Are The Greatest