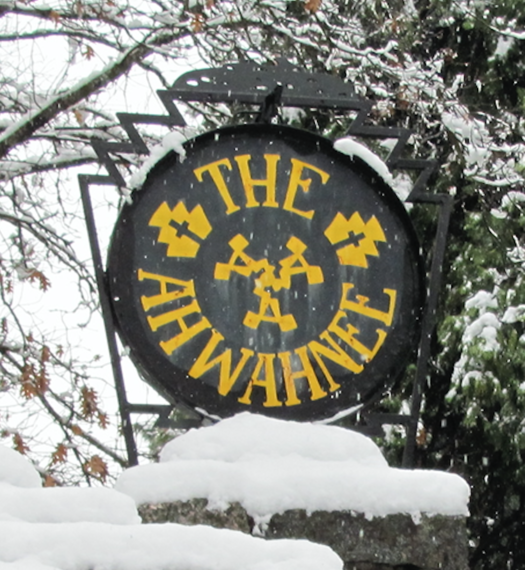 I'm sure it's safe for me to say that it wasn't Super Tuesday for most Yosemite fans. The trademark battle for the names of iconic Yosemite landmarks continues and as of March 1st, the Park's new concessionaire, Aramark, took the reigns. Their website is live and as promised by the NPS -- we have a new set of names:
The Ahwahnee Hotel has become The Majestic Yosemite Hotel
The Yosemite Lodge at the Falls is now Yosemite Valley Lodge
Curry Village is now Half Dome Village
The Wawona Hotel has been renamed the Big Trees Lodge
Badger Pass Ski Area became Yosemite Ski & Snowboard Area
For so many of us who have a deep connection with Yosemite this change is almost unbearable. They have become beloved places where generations of memories have been made. This Travologist is no exception. I'm a native Californian and Yosemite has always been a destination for visiting family and friends. During high school, my friends and I made many trips to the Sierras to do what kids do -- explore the world and ourselves. When Stanley Kubrick's film, an adaptation of the Stephen King masterpiece, The Shining hit the screens we were delighted to see that the Ahwahnee Hotel (that's what is was called then so I'm feeling okay to use that!) was the inspiration for the interior design for the sets of the Overlook Hotel. Let's just say that the elevators have never been quite the same! It was during one of those visits that I made it a personal goal to stay at the hotel when I got older. There was something about that place, even at a young age, that I connected with. Was it the architecture, the native people who inhabited the area, the stories of the guests who had come before? Probably all of it, but the place felt like home. I have been blessed to have made that goal a reality and have visited the hotel on many occasions over the years. Each unique, and each time I appreciate it more.
So, how will this name change affect that going forward? Sure, there is always going to be that pang of irritation that anyone could literally hijack treasured names, but in the end that does nothing to change the overall experience. No doubt that Yosemite will feel a bit foreign during our next visit, a reminder that even our National Parks are subject to corporate greed, but once back in the majestic valley with it's jaw-dropping geologic features, waterfalls, meadows, wildlife, and trails I suspect that will soon wash away and the feeling of serenity will flood into me as it always does there.
The negotiations continue, and I have faith that things will return to normal at some point. In the meantime it is important to remember what these landmarks personally mean to each of us, what they conjure up in our minds and memories. It might be difficult to face, but it's not because of what they are called. Names are simply labels to distinguish one thing from another -- things change, and even when that change seems ridiculous let us not forget that they can call these landmarks anything they'd like, but we will still call them home!
A rose by any other name would (and will) smell as sweet!
Be Forever Wandering But Not Lost. Get out and #FindYourPark