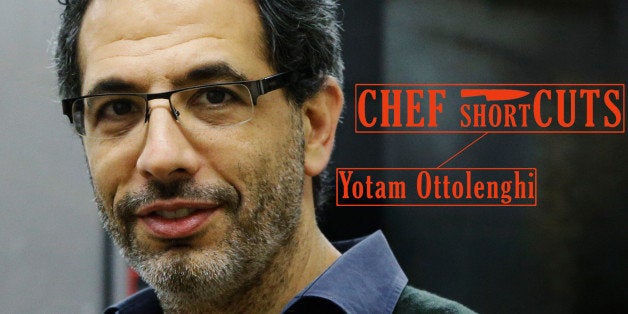 When Yotam Ottolenghi opened his first high-end delicatessen in London's Notting Hill neighborhood in 2002, he had a problem with his vegetables.
If you're familiar with his work, you know how shocking this is. Because today, the Israeli-born chef's reputation rests largely on his deft hand with vegetables. He first rose to fame in the UK as the author of a widely read column in The Guardian all about vegetarian cooking. And he's developed a following stateside because of his hit cookbooks "Plenty," "Jerusalem" and "Ottolenghi," all of which feature vegetable-based recipes above all else.
The issue back then wasn't so much that the vegetables didn't taste good. It's that they didn't look good, or at least as good as the meat and pastries they were competing with. So customers weren't excited to order them.
"If you go off into a restaurant, and there's a menu, it doesn't really matter what the food looks like, because once you've got it, you're going to eat it, because you ordered it," he explained. "But in the deli, it really needs to look stunning to tempt people to buy."
Ottolenghi drew on his love of Middle Eastern kebab stands to come up with a solution. He decided to try grilling his vegetables. Not just the ones that everybody knows you can grill, the boring staples of vegetarian alternatives at summer barbecues -- portabello mushrooms, bell peppers, onions. Instead, he started grilling almost all any vegetable he could think of: butternut squash, potatoes, broccoli raab, parsnips. By doing so, he found that he could at once add contrast and visual appeal to his dishes and introduce flavors that most people don't associate with vegetarian salads.
"If you take a big platter and all the vegetables have these char marks, it looks great, it brings in this extra color," he said. "But it's also a fantastic way to bring in nice smoky flavor into things like root vegetables and peaches."
At home, grilling vegetables as Ottolenghi does is an easy way to add visual and gustatory punch to all manner of dishes. If you have good weather and a backyard, feel free to fire up the outdoor grill. But a cast-iron stovetop griddle like the ones Grant Achatz endorses for meat cookery works just as well.
The basic principle is to get the griddle or grill nice and hot, lay thinly sliced vegetables on top, and cook them for a couple minutes. You don't want to leave them on for as long as you'd cook most meats -- just long enough to brand in gorgeous grill marks and to produce some nice smoky flavor notes, about two minutes on each side for many vegetables.
Years of experimentation have taught Ottolenghi that grilling works well with many different kinds of produce -- but you can't handle them all quite the same way. Here's a guide, based on what he told me, of some places to start. But don't let this limit you! It's a very versatile technique.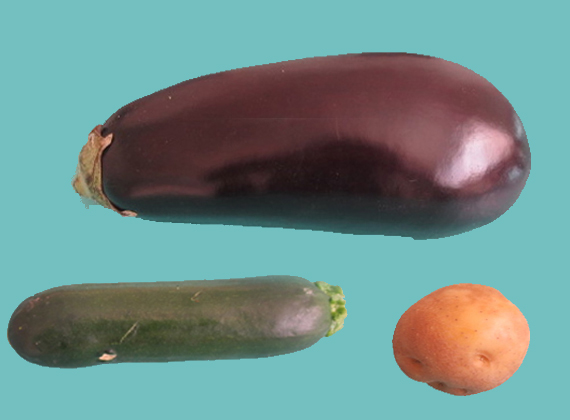 Some vegetables can go straight on the grill, with a little bit of oil and salt. A good place to start is anything that tastes good raw -- like zucchini and bell peppers. But I also tried out eggplants and potatoes, to great success.
Once the vegetables were cooked, I added a simple balsamic vinaigrette, some more salt and a few thyme leaves, then tossed it into a basic salad. It added up to a far tastier dish than the sum of its parts: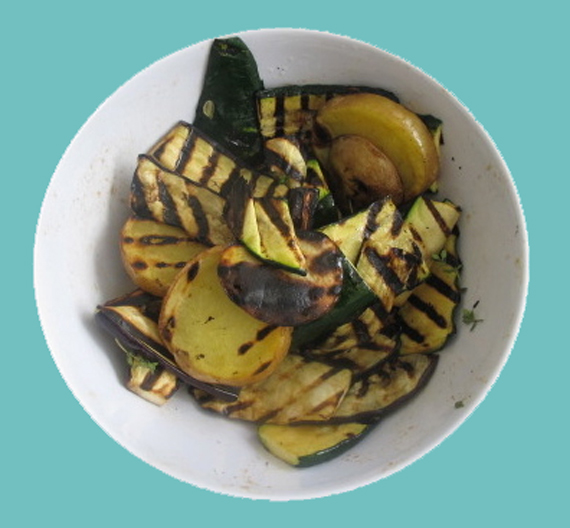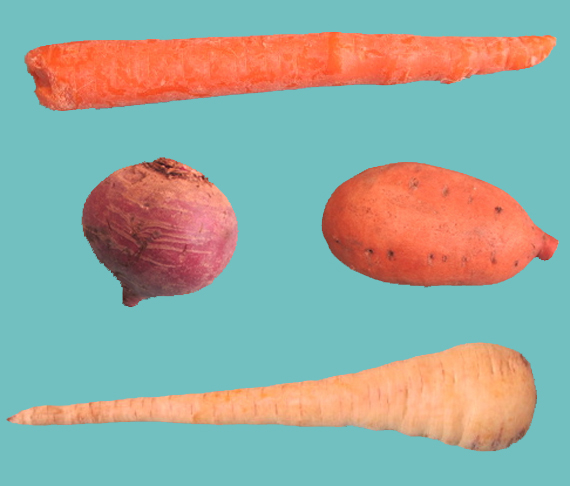 Hearty root vegetables and winter squashes will dry out if you cook them all the way through on a griddle. They need gentle heat for a relatively longer time to develop the proper texture. So for these, Ottolenghi likes to kiss the slices of vegetable on the griddle for perhaps 90 seconds a side, then finish the cooking in the oven.
I tried this out with beets, parsnips, sweet potatoes and carrots, and was particularly impressed by the results on the sweet potatoes. I topped the veggies off with a few dollops of brown butter, which made them taste far more decadent than any salad of grilled vegetables has a right to be.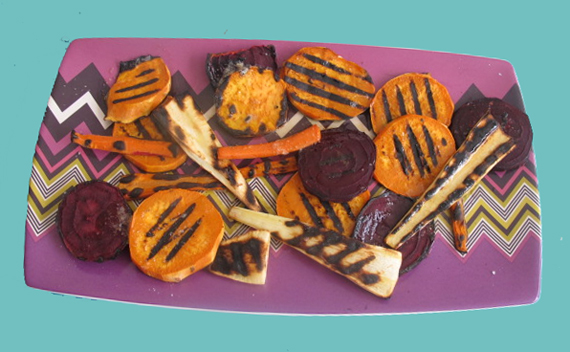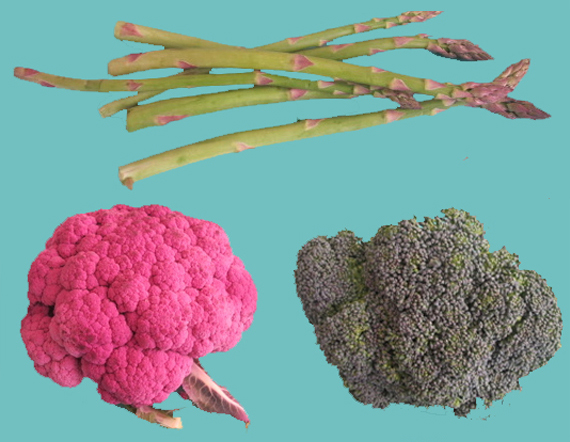 Watery vegetables like asparagus, broccoli and cauliflower can also have trouble cooking all the way through on the grill; they tend to end up dry and woody. But they still benefit from the sharp, savory aroma and distinctive look that come from a griddle. So before grilling, blanch them in a large pot of boiling salted water. You can even do the blanching ahead of time; just stop the cooking in ice water, then hold them at room temperature until you're ready to grill. I seasoned my grilled asparagus, broccoli and purple cauliflower with a simple squirt of fresh lemon and a drizzle of olive oil for a refreshing taste of spring.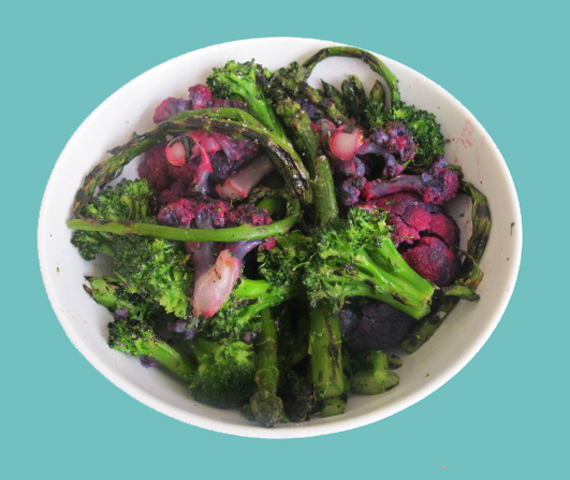 Ottolenghi also loves to use a grill pan to add char marks and a touch of smoke to stone fruits, such as peaches and pears, then use them either in dessert or in slightly sweet appetizers.
"Grilled pears, for example, could be served in a dessert with a cream or a meringue, or mixed with a cheese to make a nice salad," he said. "Or you can mix them with arugula and some herbs to make it into a kind of a savory salad with some stone fruit. The sky's the limit."
The key here is to grill them for a shorter length of time than you'd cook your veggies -- just about a minute on each side.
Chef Shortcuts is a new weekly cooking series on HuffPost Taste in which I ask some of the world's best chefs to share one great tip, one cooking technique they've learned in all their years in professional kitchens. Then, I'll test them out at home! The idea is to discover shortcuts that will help you create restaurant-worthy dishes in your own home. Chef Shortcuts will appear on HuffPost Taste every week.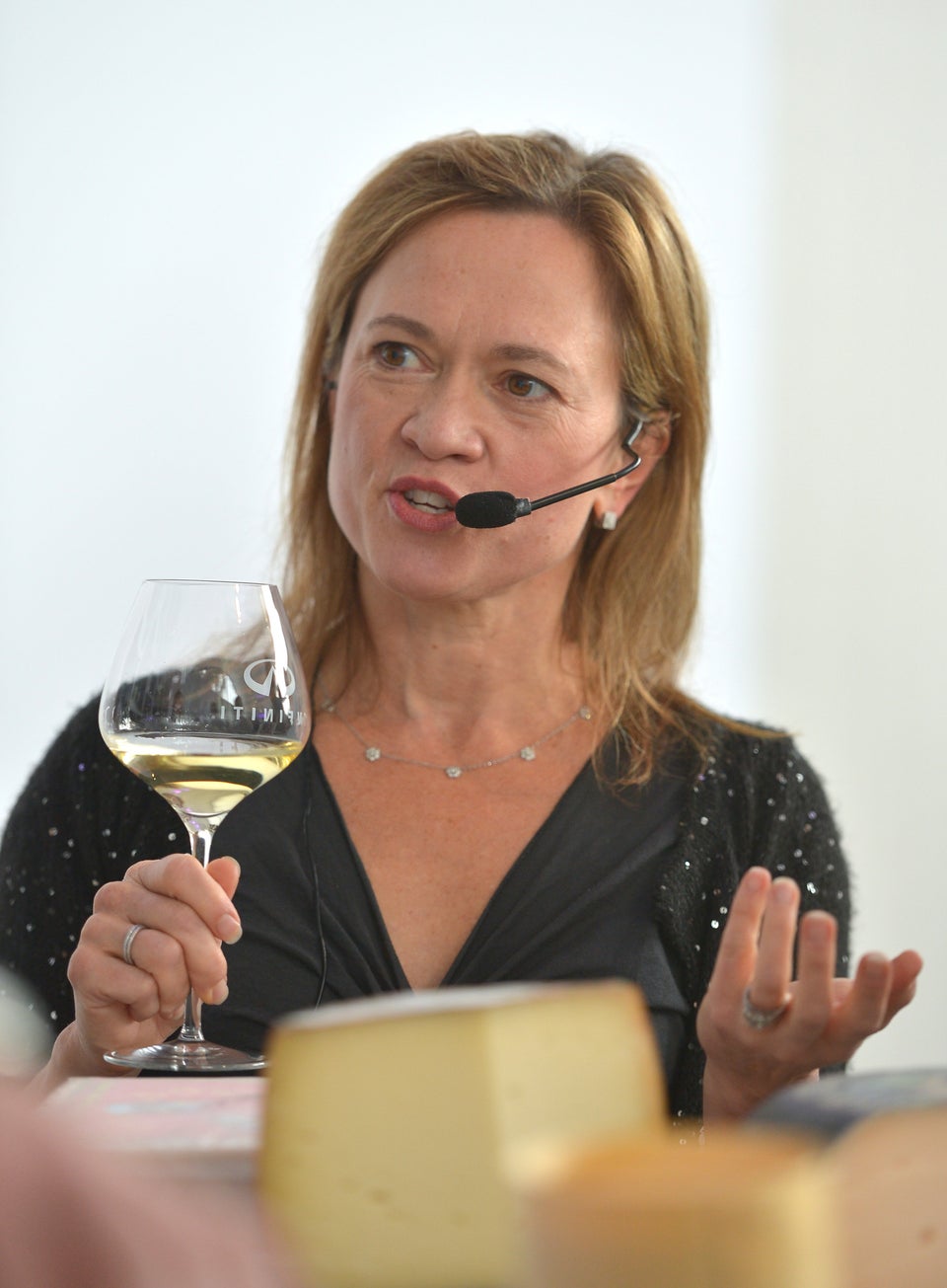 Chef Shortcuts
Popular in the Community