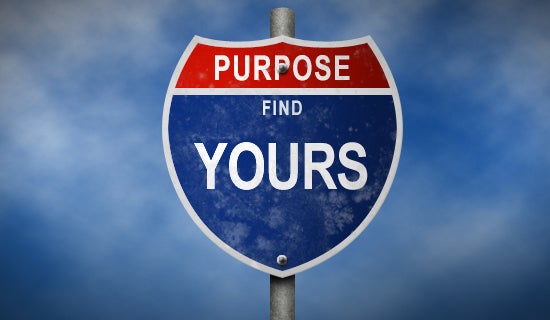 We've all heard and read and discussed, a million and one times about "purpose" and how we should find it, live it, live in it and more. What I believe most of us haven't done, is admitted to ourselves when and why we're not already living…existing within our purpose. Ya know the purpose I'm talking about, right? That thing! That activity! That joyful moment or moments of pure bliss! That thing we can do for hours and hours on end without even thinking about our hunger pangs, our bathroom sensations, our current thoughts, concerns, issues and worries and our realization of the time lapse. This place, this BEingness, is usually centered on our purpose or something involving our purpose.
YOUR PURPOSE IS THE REASON WHY YOU EXIST!
So how do you live your purpose when you, truthfully, already know what your purpose is? First and last, you remind yourself of YOUR truth and go live it. Literally, tell yourself, out loud, what you know your purpose is. Having trouble remembering your purpose? Please reread the previous paragraph while going back within your long-term memory to picture that thing, that activity, that action, that expression….that real freedom of expression also known as your purpose. You've done your purpose, to some degree, your entire life. You've done your purpose, to some degree, within all facets of your life…both personally and professionally. You've done your purpose as long as you can remember BUT you gave it up for something else! You put it off for somebody else! You decided to go against your purpose and for many of us that meant going against our dreams. You didn't choose your purpose because you decided against it. You chose something else as your purpose continues to sort of haunt you throughout all of your existence. You already know your purpose, right? So, why don't you stop playing with yourself and your life and go get your PURPOSE! Here's a nice way to help you get started on regaining your purpose. Ask yourself the following questions while writing out your answers on a sheet of paper, preferably a journal or notebook. Writing will help with bringing your purpose to life as you move back into Self-Realization. Here are the questions. Take a read, jot down your answers, then let me know your thoughts after a couple weeks of doing so. Please be aware! This may take a few weeks so please be patient with yourself. It'll eventually come back to you…your purpose, that is. Then, you can regain your joyful living while living on PURPOSE. You'll see. I promise. Love.Light.Peace&Power.
· List your top 5 values that you live by.
· What's your favorite activity to do on the weekends or during your 'downtime'?
· What's your favorite 3 words and why?
· What are your strengths?
· What is your greatest asset and why?
· If you were to die today, what would you want to be remembered for?
· What makes you feel at peace?
· What makes you feel like you're 'in the zone'?
· What brings you great joy?
· What did you say you wanted to be when you grew up?
· What kinds of movies and TV programs do you like to watch the most?
· What kind of books do you like to read the most?
· What type of people do you prefer to hang out with?
· Is there a previous job or position you had in the past of which you really enjoyed?
· Do you peruse certain articles, blogs or magazines on or offline?
· If money was not a concern, what would you most likely be doing?
· If time was not a concern, what would you most likely be doing?
· What 5 words best describe you and why?
· As a child, what was your favorite thing to do?
· What patterns, themes or commonalities are you noticing during this work?
· What's your why? What's your purpose? Why are you here?
Dr. Curt is a healing activist, a professional counselor, author, speaker and coach. He lives, works, plays and sleeps right outside of Atlanta, Georgia. When he's not working, resting, playing or sleeping, you can find him reading, hanging out with loved ones or hiding somewhere quietly reading a book. Dr. Curt can be found on all social mediums and lives by the mantra #YouAreYourOwnSOULution. Be on the lookout for Dr. Curt's upcoming book and journal which will be released by the end of the summer. His website is www.youareyourownsoulution.com
REAL LIFE. REAL NEWS. REAL VOICES.
Help us tell more of the stories that matter from voices that too often remain unheard.
This post was published on the now-closed HuffPost Contributor platform. Contributors control their own work and posted freely to our site. If you need to flag this entry as abusive,
send us an email
.