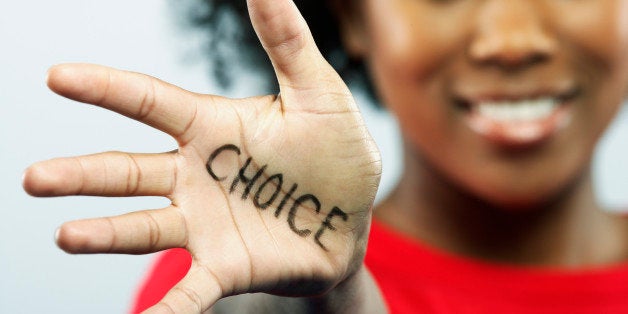 Everybody likes new beginnings, and January seems to be one of our favorite times to recalibrate. We set goals and make plans, we make declarations that we need to be different. But too often, these intentions don't last.
If you set goals for the year, that's great. But if you find that the best laid plans are not working out the way you hoped, don't despair. You don't have to wait another year to begin again. You can begin again whenever you want.
Every moment is an opportunity for another choice. So instead of setting goals and making plans that feel daunting or unsustainable (and then beating ourselves up when we can't meet our own requirements), we can recognize our ability to choose again.
If we went to bed late and are tired, we can choose to go to bed early the next day. If we say something unkind to our spouse or child, we can choose to apologize immediately. If we procrastinate on our work, we can choose to get down to business later.
We don't have to wait to make choices that make us feel good. We don't have to throw up our hands and decide we are failures because we didn't follow through on our intention. Sometimes the best laid plans need tweaking -- we need to make room for our humanity. Then we choose again, as soon as we are able.
We can choose how we think about ourselves. We can choose whether we will judge others. We can choose in the present, rather than focusing on past mistakes or worrying about the future.
And if a poor choice is made, then we choose again. Maybe a day later, maybe seconds later. We don't have to formalize or structure our desire to make change, we can just be aware that change is always an option.
Maybe today when you realize you are annoyed at your child, you can choose to notice something beautiful about him. If you argue with someone, you can choose to take a breath and listen. If you forgot to do something, you can choose to take responsibility rather than blame others.
Choose to make choices the next day and the next. Instead of overburdening yourself with have-to's and an "I should be different" mentality, recognize how great you are right now.
Become aware of your ability to choose and recognize that all things, if done with awareness and compassion, are possible. Don't talk to yourself negatively or define yourself too harshly. Instead, choose to make your well-being a priority. One moment at a time.
Support HuffPost
A No-B.S. Guide To Life
Related
Popular in the Community