When artist Matthew Hoffman moved to Chicago in 2003, he wanted to spread some love. Little did he know that his good intention would become a worldwide movement. Then 23 years old, Hoffman set out to craft a simple, easy-to-share message. "I wanted to create the perfect positive message that you could share with everyone," he says.
After playing around with various phrases, Hoffman struck gold with three little words: "You are beautiful." "When the phrase hit me, I just felt like it was the absolute perfect thing," he says. "Everyone's beautiful in their own way."
He printed 100 stickers and started posting them in common areas around the city. "I had them ordered green so that they would sort of blend into lampposts, but they came back brown," he says. "They were kind of terrible, but I ran with it and handed them out among friends."
Despite the initial design flaw, Hoffman says, the stickers were a hit. "The reaction was surprisingly positive," he says. "It just gave people a smile and a little extra burst of energy."
From there, Hoffman posted a single-page website where people could request their own batch of stickers by mail. Soon he started seeing his message everywhere -- including other countries. "In the first batch of 100 stickers, some made it all the way to China," he says. "People would put the stickers up, send in photos, and all of a sudden I began receiving photos from all over the world."
The You Are Beautiful project was officially born. Hoffman knew his simple message had reached a fever pitch when he started hearing urban legend-like stories about his own stickers. "People were seeing the stickers in states or countries I had never been to," he says. "At one point, the sticker requests were so much that I had to take out a P.O. box."
Hoffman's message even reached the frozen tundra. "A couple took a tour of Antarctica, and they built a snowman. In one shot, it was holding the sticker," he says. "They also took a stuffed penguin, and they put that penguin in a field of actual penguins, and it was holding the sticker."
Hoffman's message also struck a deeper chord. "Someone sent a photo of a sticker that they put on the edge of a bridge where a friend had committed suicide a year ago, to sort of be there for the next person that's thinking about that," he says. "I don't know if I had really taken into account the magnitude that the simple message could have. At that moment, it really blew me away."
Since that first brown sticker hit Chicago's streets 10 years ago, Hoffman's message is still going strong. More than 500,000 stickers have been printed -- and his own son is taking handfuls to school with him. "I think that this is a message that everyone needs to hear," says Hoffman. "Maybe not every day, but occasionally -- and just at the right times."
He is currently working on a book to document the project's journey, and an art exhibit featuring You Are Beautiful runs through March 7, 2013, at Chicago's Green Exchange. Still, Hoffman prefers to keep a low profile, wanting people to focus not on him but the message. "I've always said that I see myself as the custodian of the project," he says. "I keep the lights on and the floor clean."
Matthew Hoffman's story will be featured on "Super Soul Sunday" Feb. 24 at 11 a.m. ET on OWN.
Support HuffPost
The Stakes Have Never Been Higher
Related
Before You Go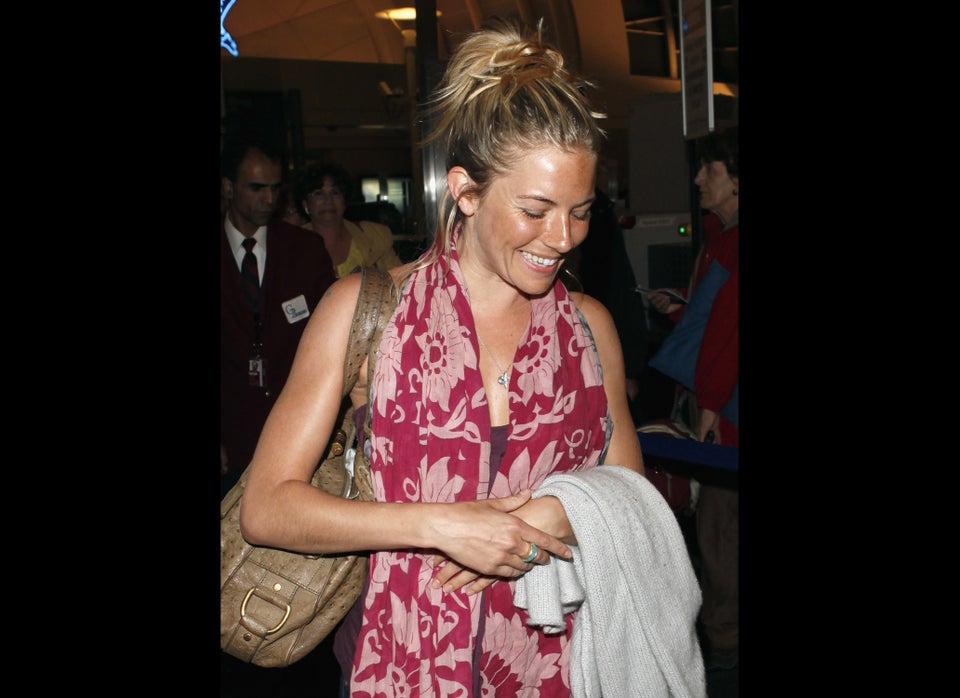 27 Stars Who Look More Beautiful All-Natural
Popular in the Community