This awesome, pro-women ad campaign has made our week.
Kentucky-based Mercy Academy, an all-girls prep school, has released a series of posters with messages for young girls like "don't wait for a prince," "life's not a fairytale" and "be more than just the fairest of them all." Instead, the ads maintain that girls should "prepare for real life."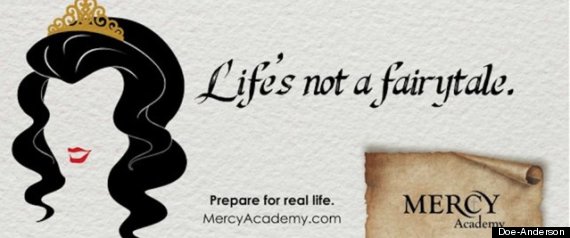 Rebecca Cullers at AdWeek praised the campaign, which was designed by ad agency Doe-Anderson:
Let me explain why this is so cool. Is this a new message? No, it's many decades old. Is it a common message? Sadly, also no. This type of talk is not only still new to a lot of people, it's particularly timely as the Disney-princess empire continues to expand by dainty leaps and fierce bounds. What's most remarkable is that a Catholic preparatory school is taking a view of women's education that doesn't end in a prince. Lord have mercy, but Mercy Academy has a progressive view on women's role in the world.
The damaging aspect of princess culture is that it tells girls that good looks and/or a Prince Charming are all you need to get by in life, so why work hard or set goals? Being a princess is hardly the worst thing in the world, but it's important to tell girls that they can -- and should -- be so much more.
And let's be real, all-girls schools are just plain awesome. Kerry Washington attended one, and said that's how she learned to value her intelligence over her looks. Judging from this ad campaign, Mercy Academy sounds like a school where they teach young women to do exactly that.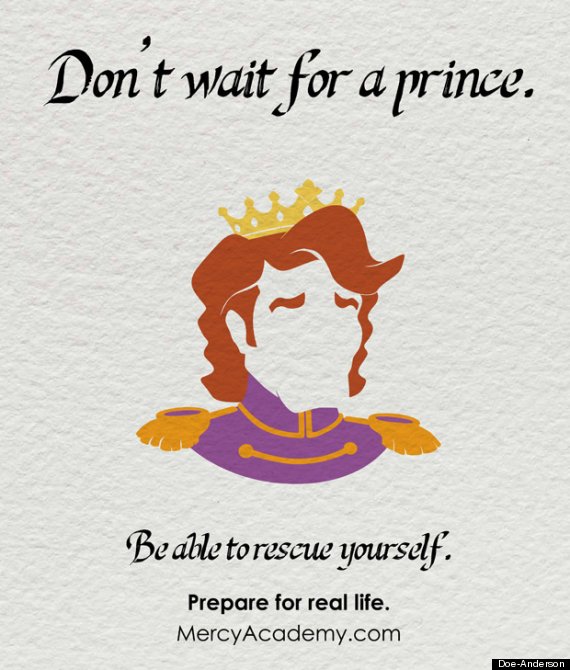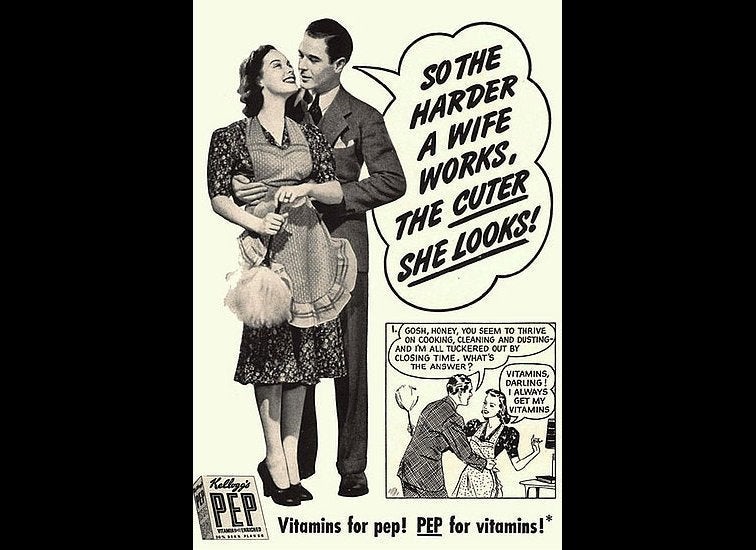 Sexist Vintage Ads
Popular in the Community