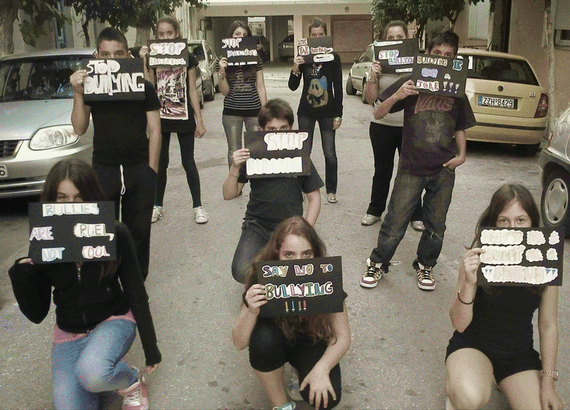 Today, you are not alone.

During my recent speaking tour, I met a young boy who was being chronically bullied. This is my open letter to him and to anyone else that has suffered at the hands of bullies. You know who you are, and today, you are not alone.

Georgie*,

I want you to know, that what is happening to you is not ok. It is totally and profoundly unacceptable. I want you to know, that your pain is so very real.

I feel it.

And most importantly I want you to know that I see you; I see right into the very center of your being.

I feel your pain.
I feel your never-ending sadness.
I feel it all.

I want you to know, that you don't have to suffer in silence anymore.

People all over the world are experiencing the destructive cycle of bullying. Right now. Today. From school children like you, to even some adults...

Our chance meeting re-opened my own wounds. The terrible emotional downward spiral of a life interrupted by a punch in the face or a sustained emotional campaign against your very being is not acceptable. Georgie, I felt your deepest pain and your very real fears of simply walking to school and being attacked. I saw the sadness in your eyes, as you thought about having to put on your school uniform and face a gauntlet of hatred.

I want you to know, from now on, each and every day you walk to school think of me walking right there next to you. I want you to know, that sharing your pain with someone you trust is so very healing.

Don't suffer in silence my friend.

I want you to know, that creating that shield we talked about is so important. An internal shield that keeps the meanness away and gives you the strength to go beyond the bullies painful words or fists.

But most importantly, I want you to share your pain exactly like you did with me. Your courage was profound. Your strength inspiring.

And remember.

Today, you are not alone.

Your friend,
Leon
Calling all HuffPost superfans!
Sign up for membership to become a founding member and help shape HuffPost's next chapter