A new photo book is aiming to bring visibility to a camp that provides a safe space for young children -- of all gender identities and expressions.
Called "You Are You," the book focuses on a unique weekend summer camp for gender non-conforming children and their families. This camp provides an opportunity for these children to express themselves creatively and safely without judgement or expectation.
The project comes from photographer Lindsay Morris who has spent the past six years documenting this incredible camp. Morris is now engaged in a Kickstarter campaign in order to turn her work into a fully realized photography book in hopes of humanizing the experiences of these LGBT children.
The Huffington Post chatted with Morris this week in order to better understand the experiences of the children who attend this camp, as well as her own.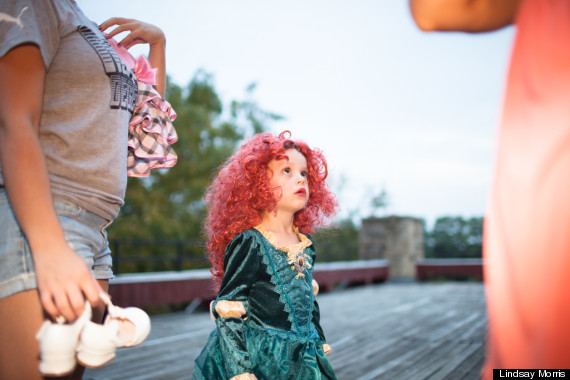 The Huffington Post: How did this project come about? Lindsay Morris: I first discovered the list-serve through the Children's National Medical Center (CNMC) in Washington, D.C. through a loved one. From this web based list-serve, created by Dr. Edgardo Menvielle, families discuss the trials, tribulations and events worth celebrating while raising an LGBT child. We began discussing the idea of meeting face to face. The kids and parents found that these annual meetings were so successful that they began to expand and found it necessary to explore other options. The camp is now organized by parents and moves around the country depending on the geographical location of that years' organizers. It's worth commenting that the camp is hosted by Christian and Jewish retreat centers which are rented by the camp community. Over time, I was appointed as camp photographer. The families were taken with the images and after four years of shooting, suggested that I consider creating a photo book with resources that would tell our story through pictures.
What as the most surprising thing you learned while shooting the project? I was surprised at the amount of time it took before I had the confidence to tell this story in a way that I felt would convey accurately and compassionately what the first supported LGBT childhood looked like. This camp is unprecedented and this is the most important story I have ever told. If I could give the outside world a glimpse into this very special place of acceptance, if everyone could experience this through these images, they might gain some respect for the other person's predicament. I have been documenting now for six years, and each year my photographic story telling skills are evolving.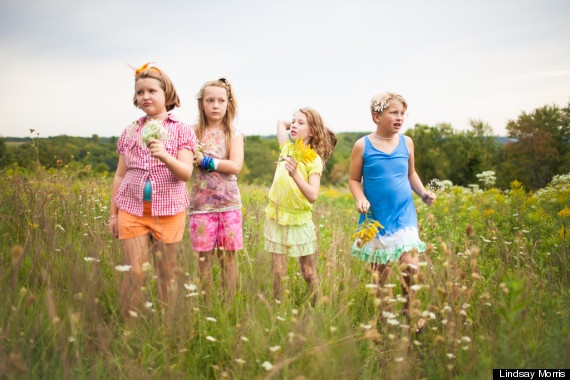 How does this project differ from other LGBT-centered photo projects? I believe this project differs from other LGBT based projects in that the subjects are so young. The age range at camp is about 5-12. Through these images we are witnessing history. These parents are ordinary people who are listening to their gender-unique children and rather than dismiss them or attempt some kind of reparative therapy they are allowing them to lead the way and self identify. It's a new approach for most and although this is a daunting process for the parents, who have to be ready to advocate for their children in the most well versed and skillful ways, I believe in time, it will change the direction of our attitudes toward LGBT youth.
What do you hope viewers take away from this project? If I have accomplished anything with this project, I hope that it serves to nurture understanding. And to show that these are people like you and me, parents who are attempting to help. That all children, regardless of how they identify, are not just to be accepted, but celebrated and consequently will choose to live long, happy, productive lives.
Check out a selection of images from "You Are You" below and head here to visit the project's Kickstarter. Morris also has a solo exhibition opening Thursday and running through Sunday in Philadelphia at the Avenue Gallery, 401 South Broad Street, for the 15th Annual LGBT Art Exhibit, in collaboration with Equality Forum's Global Summit and The University of the Arts.
Before You Go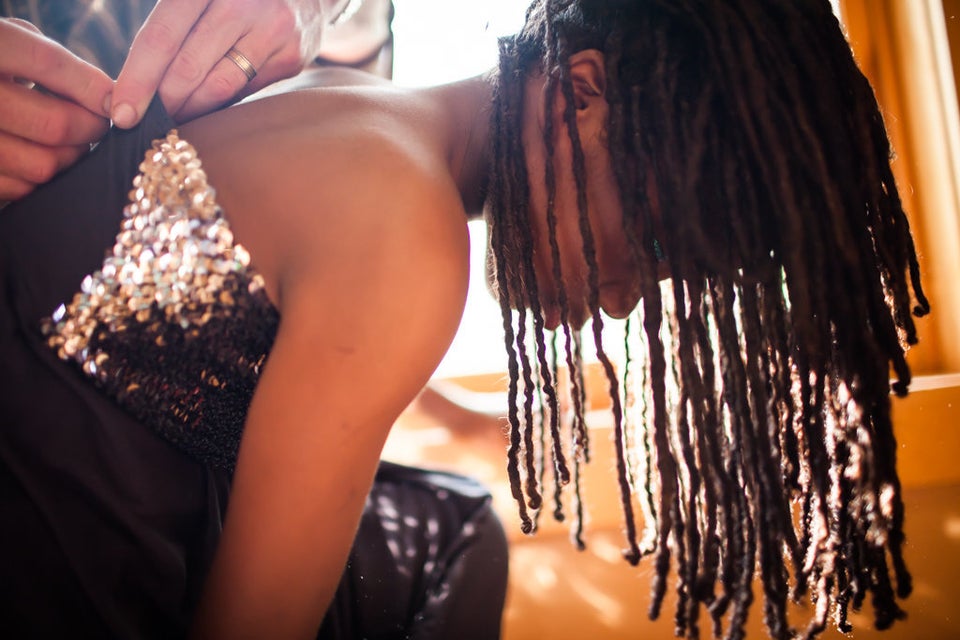 You Are You