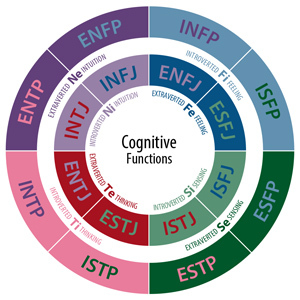 How we love as a society to categorize and classify our culture as well as ourselves. Perhaps the most egregious manifestation of this tendency during the latter part of the C20 (and still today) was the Myers -Briggs personality tests so beloved by HR Departments the world over, which reduces our complexity as individuals and human beings by neatly placing us into boxes. (Carl Jung, whose theories were used as the basis of this system, felt this was far too simplistic and did not reflect the multiple layers of our experience.) In recent years we have also heard sweeping judgments rendered to classify people as "passive aggressive" as though we would really know what that meant anyway. And now we have invented, what is considered by many, to be the most apposite description for the young, imposing upon them the classification Millennials, meaning people born from the early 1980s and coming of age in the 2000s. It is without doubt a reductionist category, which can confuse and negate the positive and the complex.
I once had a teacher who would insist that we never use titles or classifications as he felt they were unthinking, mechanical and meaningless. Instead he insisted that we "redescribe" each object or idea every time we introduced it. I must say that it made for longer lessons but it also interestingly made the object or idea more complex and meaningful. So with this partly in mind I will dispense with the term Millennials and instead adopt the broad generic and happy term Young People whilst delving into their possible perceptions and experiences of the world and the contributions that they are already making.
So I suppose, reluctantly, that I have to start with another reductionist term, Baby Boomers, meaning people born after the Second World War and up to around 1964, but I think I now want to change this to the generic and less happy term Old People instead. Old People have had the most amazingly privileged lives enjoying almost guaranteed employment, inexpensive education, security, savings and great pensions, increased life expectancy, and the highest standard of living ever known to mankind. It's been a pretty good deal. And I confess that I am part of this set as well. We have brought up our children in sharp contrast to our parents, whose residual Victorian values taken from our grandparents meant a certain distance in relationships and maybe a sense of parental autocracy. Old People's attitudes to parenting have instead been far more liberal, nurturing, and, I want to say, indulgent. We not only love our children but have also made them our very best friends. This is great and I would never wish for Victorian behaviours to resurface.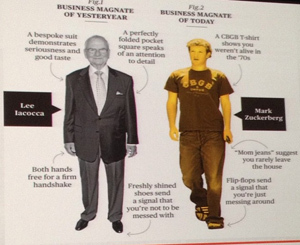 As part of my work in Higher Education I come across Young People as students and also as new members of faculty, on a daily basis. Many of my older friends and colleagues complain about Young People and what they observe as negative attitudes of entitlement, narcissism, impatience, and lack of focus. They worry that Young People know nothing of our great history or have never seen the original version of Ben Hur or don't know where Estonia is. But Old People are also vulnerable to criticism, with many lacking understanding of important elements of contemporary life from finance to technology. I think we can put all this down to the violent and intolerant explosions of old age. I think Young People are actually amazing and I would put my trust in them to guide the world's future and resolve its multiple problems and issues. We Old People have, after all, had our chance and we mostly botched it.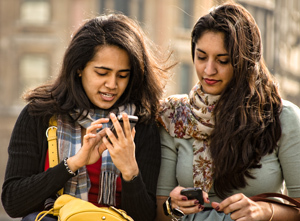 Young People are smart and super talented, far more so than our generation. They have the ability and focus to multi-task in a way undreamt of before and they do business differently, taking us light years away from work stereotypes and using informality as the colorful glue for sociability. They share themselves and their relationships through technology and social media and create vast global networks that they can rely upon and care about. This provides immense vistas of information, experience, mutual joys and problems, from the most trivial to the most profound. They understand the contemporary world that we helped to create far better than we Old People. And they can make connections and syntheses with extraordinary speed and energy that allow for growth and astonishing developments.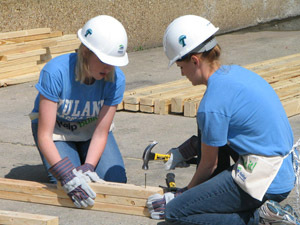 Young People care about issues and the environment. They demonstrate responsibility and deep commitment and embrace innovation and creativity as their MO. Their virtuoso understanding and love of technology is light years ahead of Old People's, and that is where the future lies, from Blockchain to robots to autonomous cars and alternative energy. Young People love this world, support it and most of all are happy living and playing in it. Young People will help us to arrive at a new place at some point in the future as yet undefined.
Young People make acute assessments of their environments and are smart and savvy about what they need to do to adapt and evolve as part of a career plan. I am always fascinated and impressed to see how they use Higher Education. Not for them the gaining of a single Bachelor's degree and then into the job market for a sustainable career. That time is over. They instead use undergraduate study as vocational training allowing them to work professionally for a time before they plunge back into a Master's program in order to acquire the new skills set they need for the next phase in their careers. A Master's allows them to create an impressive network of contacts, sharpen their skills and experience, and take advantage of internships in order to develop a more competitive edge. So you will find Young People returning to Higher Education even in their 30s in order to learn and develop before returning to their career paths.
This raises the issue of the debt that Young People are saddled with as a result of their huge investment in Higher Education. In the States we can be talking about hundreds of thousands of dollars over six years of HE and the sums are mounting in the UK as well with the Government's new tuition structures. Young People want security just as Old People have enjoyed it for so many years. They are concerned and fearful about their personal economy, how they will step onto the property ladder, find a mortgage, pay off their student loans, buy a car and have a life. Today all these things are now more difficult to attain and it's why Bernie Sanders and Jeremy Corbyn are getting so much attention from the young. Maybe the much-heralded transfer of wealth that is expected in the next decade or so will be the equalizer that the economy and the young need.

Old People have left Young People with a curious legacy though. The former have enjoyed the golden time of economic prosperity but the latter will have a much harder life of it. Young People will not have the privileges of permanent employment or pensions at age 60. Instead Young People can look forward to entering the Gig Economy, for example, which has become a byword for a new type of employment. It is estimated that young professionals could have as many as 15 different jobs during their working life. Traditional jobs will change with many ceasing altogether, absorbed by new technology. Life expectancy is also increasing in the developed world and there is talk of the 100-year life being the norm. But in this brave new world, Young People will not have the benefit of pensions and savings that will allow them to comfortably retire in their 60s. Instead they will probably work into their 70s and 80s. As terrifying as this future might seem to us Old People, Young People are confronting it with energy, excitement, imagination, confidence, and enormous courage.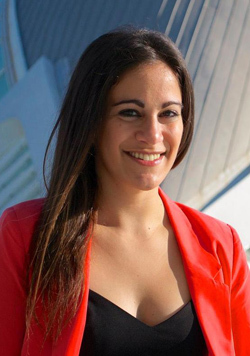 Recently I had the great privilege of observing such Young People at their very best in two major projects. The first, called HEROES, was presented by PROJECTNEXTUP at the Universitat Politecnica Valencia. It was a day-long symposium on empowerment for women. Virtually all the women who participated on panels were Young People at the height of their abilities in excellent jobs from across the world. They ranged from Fruzsina Szép, the Artistic Director of the Lollapalooza Berlin Festival and Celia Carrillo from Live Nation, to Taylor Trudon of MTV News and Gurj Bassi of Pandora. The whole was conceived and implemented by a very young team led by Michelle Golden, Co-founder and Executive Director of PROJECTNEXTUP (in photo). The second was a TEDx event organized by Berklee Valencia at the Oceanogràfic, which is part of the City of Arts and Sciences and the largest aquarium in Europe. This five-hour program (and it really was the fastest five hours of my life) took place on a stage with the backdrop of the aquarium itself, complete with the occasional shark swimming past the heads of the speakers. It made for a spectacularly dramatic setting. The event title was "Connecting the Dots" and a team of students, faculty and administrators put it together from the College. They did a great job. The speakers, who were all young, adopted the required TED style of delivery and to a person were exceptional. This event, like HEROES, really demonstrated the values, commitment, intelligence and energy of this generation. It was a breathtaking review of how Young People see the world, the contribution that they wish to make to its development and peace, and how their ideas and experience will shape all this.
I was left feeling breathless with excitement, full of joy at just being there, and hopeful for our world. It returned me to something I learnt years ago. Put your faith in the young. Just watch this video from the TEDx event featuring Zoe Schneider, a Poet and Singer who graduates this summer. She says it all--so much more eloquently than I can.
Calling all HuffPost superfans!
Sign up for membership to become a founding member and help shape HuffPost's next chapter