You Belong To Me, a novel by Colin Harrison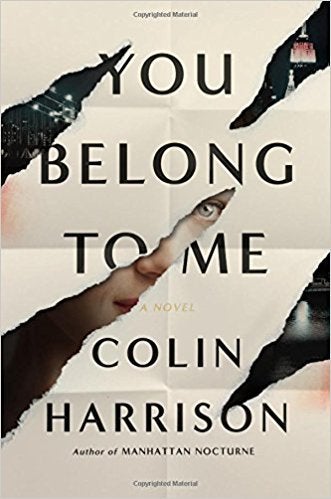 Reviewed by Lloyd I Sederer, MD
You need not be "into" maps, as is the protagonist of this page turning suspense novel, just ready for the intrigue summoned up by some powerful, devious and driven characters who inhabit the globe's greatest city. New York, that is.
Maps can be instrumental, historical and revelatory. The show us the way, mark moments in our collective or personal history, or reveal the designs of explorers, warriors, investors or killers, among others. Two maps ground Colin Harrison's (Disclosure: Harrison is the editor in chief of Scribner, where I have a book – non-fiction - in press) eighth novel: one a rare rendering of the New York City that George Washington employed in his campaign against the British; the other portrays a murderers' plot to avenge the infidelity of the all American wife of an Iranian (by descent) immigrant and hugely successful, young global investment titan.
Maps can be worthless, or priceless; they can command a fortune, or not. They can incriminate, or not. They can fixate an obsessive collector. And all of the above. We see these functions served as this novel, set largely in NYC, with deviations to Texas, Reading Pennsylvania, New Jersey and upstate New York, sweeps up the reader to its satisfying denouement.
The characters are arresting, so to speak. They are bad guys (financiers), worse guys (Libyan and cartel trained hitmen), traumatized women and men, and the seemingly impassive Paul Reeves, our protagonist, an immigration lawyer, map collector and native New Yorker. To add more texture, we also have featured the upstate NY police, the NYPD, and Homeland Security. Not to mention the characters who surround the lead actors in this drama, namely their families, Paul's so New York girlfriend, map restorers, and a variety of shady souls needed to propel the action.
The plot revolves around Paul's pursuit of the precious Ratzen map, of which few copies exist, and which was instrumental to Washington's defense of New York, enabling his troops to survive and stay in the fight with the powerful British when they stood to defeat the colonists. This map eludes his purchase but becomes the instrument of his taking control of his life, and becoming the man he aimed to be. While this is going on, his neighbor across the hall in a prosperous Upper West Side apartment building, Jennifer, has been upended from her life. She came to New York as a gorgeous blonde in her early twenties, fleeing the desperation of her family, the increasingly failing rust belt of this country, and her own shameful past. Soon she becomes the wife of an international financier, Ahmed Mehraz, serving as his arm charm at dinners, benefits, and society events, where she can dissipate the stigma too often automatically attached to middle-eastern and Arabic men.
The plot takes off when an American soldier, an army Ranger recently discharged after seeing action in any number of lawless countries, Bill Wilkerson, appears in the City, out of Jennifer's past. The attraction is automatic and, like the film, fatal. They are swept up into lust and a romance that is unearthed by Ahmed, his family and their unscrupulous agents. No good can come of this, as we discover as the story unfolds laden with a host of other well drawn characters – generally with no redeeming qualities. It is no small feat to get rid of an Army Ranger, as both a lover and a man given to defending himself in combat.
But that is Ahmed's aim, and he is a man who knows how to get tough things done. We enter a world of assassins who are engaged to do Bill in, and make him disappear forever. No spoiler here as to who wins, or how, but you will be turning the pages to find out.
As the story builds it seems that justice will not be served. But its long arc takes us there in graphic and just ways, like following a treasure map to its destination. In so doing, in the end there is the relief of some good and goodness that is achieved, some return to what gives meaning to our lives. But the price is very high, in dollars and despair.
………….............................................................................................................................................................
Dr. Lloyd Sederer is a psychiatrist and public health doctor. The opinions offered here are entirely his own.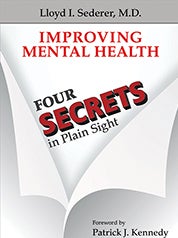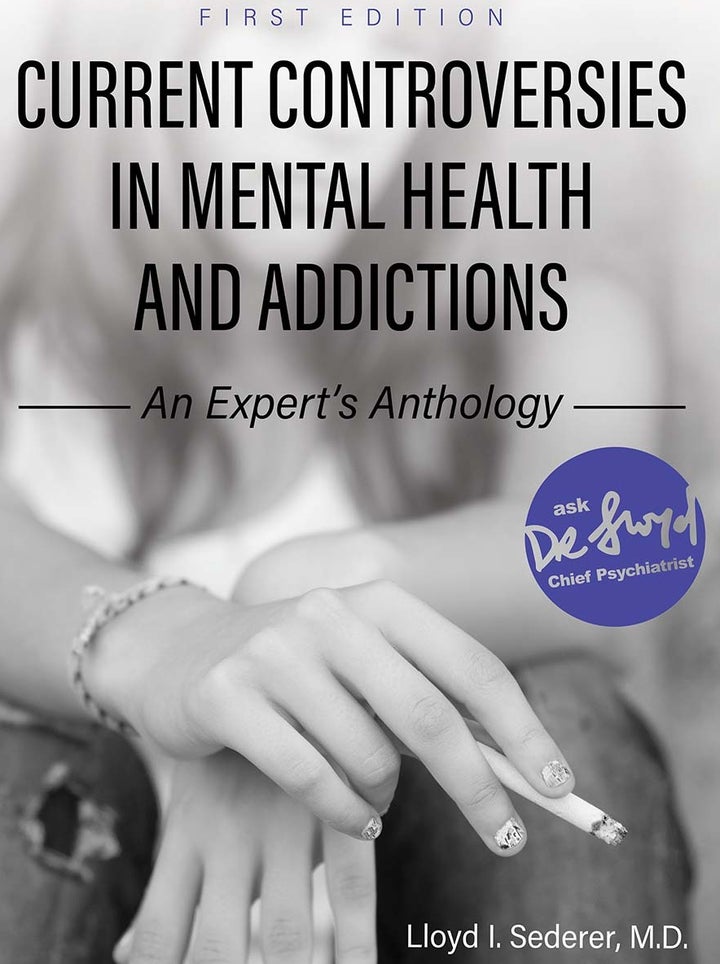 His latest books are Improving Mental Health: Four Secrets in Plain Sight (2017) and Controversies in Mental Health and the Addictions (2017). His book on drugs in America will be published by Scribner in the spring of 2018.
Related
Popular in the Community