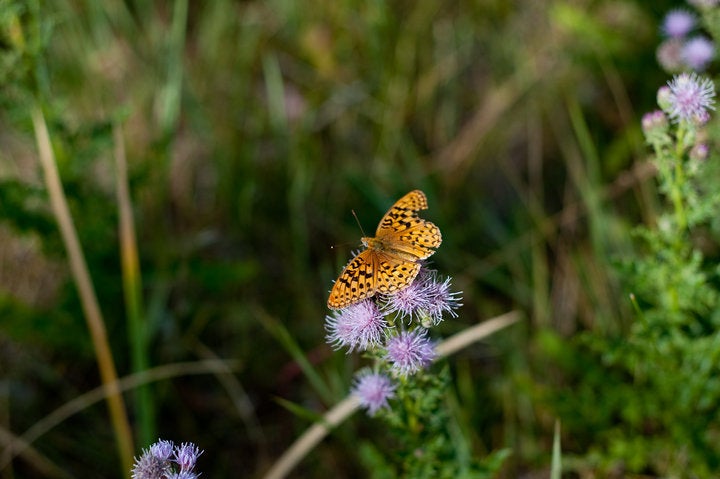 Picture this: A father who worked tirelessly to come to the United States and succeeded, who one day started to notice there was difficulty in his ability to walk. He would say, "My legs feel stiff." And later on as his neurological condition progressed, he would say, "I feel trapped in my own body." 
Picture this: A daughter who searched relentlessly for answers to this undiagnosed neurological condition her father had acquired in his early sixties. She would say, "We can surely fix what's going on with Dad," and later on as his neurological condition progressed, she would say, "Am I in charge here now?"
In the roles I dreamed of taking on within the trajectory of my life, caregiver for my parent was never an anticipated one, despite one of life's eternal truths: we all get older. It has been the most unexpected, unfamiliar and unimaginable role of my life. I was a primary, secondary and long distance caregiver for my father as he moved through a mystery illness for twelve years.
We hear about the unprecedented growth in the aging population and lack of social supports. However, what we do not often hear about are the voices associated with a specific demographic of caregivers for our aging population: adult children. We are an ever expanding group considered the next of kin that rise, often in the midst of chaos. "I'm my mother's (and/or father's) caregiver" is a statement that is more palpable for a good share of adult children, often credited with a look of hefty emotional expenditure. It is an experience ensued that is indescribable in its most authentic nature as there are numerous dynamics and details associated with caring for another. Whether it is driven by a sense of duty, morals, love or all three - one of the greatest challenges is caring for our affected health while tending to our loved one.
Caring for another cuts to the core and recalibrates what we care about. It changes our fundamentals and it breaks our hearts. Despite its call for "more" from us, it also opens up a portal of deep compassion to our care receivers and to the world.
More boldly said, caregiving brought me to my knees but it also saved me.
Here Is What I Have Learned: 
Acknowledging the total impact and competing contrasts of my caregiving experience has allowed me to re-engage with it in full color. More boldly said, caregiving brought me to my knees but it also saved me. There is now true enjoyment in that the ordinary assumes a form as extraordinary. It gave me a glimpse into the dichotomy of my parent - the pure nature of being delicate within the journey of illness and the innate survival strength acquired to breathe through what life demands of us. It intensified my bond with the fullness of my story - one that encompasses the plights of my parents, my grandparents and ancestors. I moved from "why me" to  "who am I...becoming?"
My more immersed comprehension has catapulted me from chronicling my role as manager of crises to caregiver visionary. I envision a world that includes a caregiver collective: visionaries of diverse backgrounds and circumstances who are the source of influence, utilizing the insights and wisdom from their stories to mentor the millions of caregivers walking the path. These visionaries understand that mentoring is the gateway to understanding the undercurrent of our stories and building purpose from it. When I brought inquiry into this grief-filled situation, it ceased to be only that: a situation defined by grief.
Caregiving took from me and gave to me.
Caregiver visionaries epitomize these three main doctrines:
You Witness Yourself In The Other Person:
You may not have the same family dynamic or similar ethnic background, but what you do have is communal energy that emits as an extension from your liaison with care. An instant connection is formed with the statement: "I've been there." Words become unnecessary as it can be addressed very simply yet profoundly through a gaze of tenderhearted understanding. When you witness others questioning their capability in transcending the journey of caring, vacillating on how to financially sustain the extra costs and concern with the impingement of care on their physical and mental health, you have no other discourse but to show up. You show up for them and for you. You become the champion you needed. It is in helping others move through the complexities of their story that you are beholden of something you've always desired: liberation from a narrative that is not serving you. You can now journey forward, with more value on your heart's practices. Caregiving has finally manifested an opportunity in that the inconceivable has brought beautiful possibility.
What once felt isolating is now a platform to connect with the strength of our humanity.
Realization That Suffering Harvests Collective Transformation:
People are living in substantial pain throughout and after their caregiving role has ceased. Emotional and sometimes physical suffering comes with the caring process, it is part of the story. But there is another factor to consider: suffering shapes us. Suffering does not allow us to sit on the surface of our life, it digs deep into our human condition and asks, "what is in the making of me from all of this?" It speaks to you. Listening to its voice is where accessibility to transformation starts. Our story investigated is a revealer of truth and a worthy vehicle for change. And you are the change agent. By helping others visualize their capacity for growth from their suffering, we ask for a lessening of anguish and the amplification of peace. That is the new narrative and it is certainly more sustainable and livable than a once believed truth focused on distress. If you have ever embodied the role of a caregiver, then you have assessments of what could have, should have or would have been better. This makes it better. And again, hope is born through us and by us. What once felt isolating is now a platform to connect with the strength of our humanity.
Cherishment Of Legacy:
Legacy can be defined as the imprints we leave behind when we pass on, our cumulative impact. But it is also how we are living in our ever-present now, who is observing that and how that culminates in future endeavors. As we live each chapter of our life, we carry with us the stories embedded in each one. That means as we are living in or from our caregiving experience, so are the children in our life. In how we are bringing meaning to the pattern of events has a direct affect on those around us. It is important to attend to the fireworks that burden you and hold you down in moving to the other side - the injustices, resentment, despair and anger, because you are needed. Consider the choice of role you will stand for, a participant of this world who grasps that interactions can either be repeated or revolutionized. A generosity of spirit is vital. Our children are the next of kin for us. You can be the truth speaker and share your tale of care as a part of your accumulated identity, one that has aided you in exploring your souls various shades. In that, you find your way home.
Priya Soni is the Founder and CEO of The Caregiving Effect LLC, a platform and service launched to create a space for adult children who have cared for their parent(s)/parental figures due to aging, illness and/or disability. She has developed a mission to build a movement of mentors, caregiver visionaries, who are utilizing the insights and wisdom from their stories as a tool to help the many who will or are walking the path of caregiving. Through her mentorship and coaching, adult children turn their unexpected role as caregiver into a role of a lifetime—The Caregiving Effect (#thecaregivingeffect), a term she has coined.  In addition, she currently works at a mission-oriented organization focused on educational inequity. Priya has earned a B.S. in Theatre and Psychology from Towson University and M.A. in Disability Studies from City University of New York's School of Professional Studies. She has worked in a variety of settings including working with women who have substance abuse; women who have been affected by domestic violence; and with children and adults with disabilities. One of her greatest passions is creating community. Reach out to Priya at www.priyasoni.net. Instagram: https://www.instagram.com/priyasoni/
Calling all HuffPost superfans!
Sign up for membership to become a founding member and help shape HuffPost's next chapter
This post was published on the now-closed HuffPost Contributor platform. Contributors control their own work and posted freely to our site. If you need to flag this entry as abusive,
send us an email
.