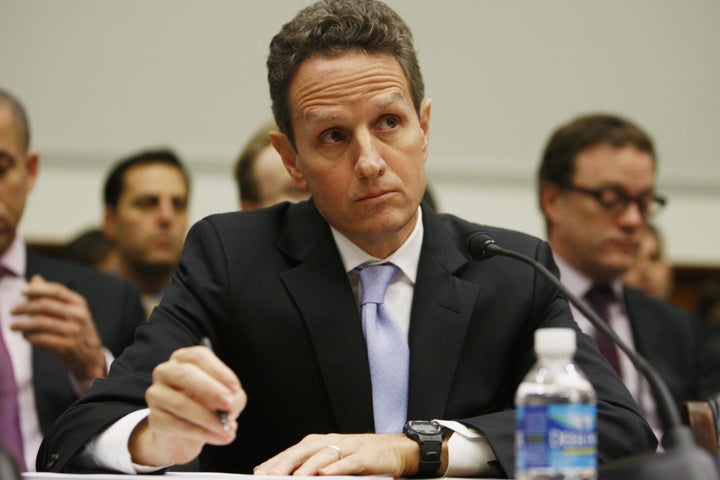 Although the small-business, economic stimulus lending is being widely criticized, $5,000 to $25,000 is available to you if you have a reasonable credit score and meet basic underwriting criteria. Moreover, you may be able to qualify for additional $25,000 loans in several increments.
The loan-guaranty program is from the U.S. Small Business Administration and is called "Community Express." Even though it is a pilot program, these loans have been available for several years and are having a real impact for the small-business owners that receive them. It is currently available from a few national lenders. Some local and regional banks also participate in the program.
Some Community Express lenders increase the loan amounts above $25,000 by switching qualified applicants to Patriot Express and other SBA programs.
Keep in mind that SBA's basic 7(a) goes up to $2 million and President Barack Obama wants Congress to hike it to $5 million. Community Express is a special purpose program under the 7(a) umbrella. Each lender is currently limited to 100 loans per month. But advocates are lobbying to make the program permanent and that would remove the cap.
Community Express is not part of Obama's temporary stimulus package meant to rescue ailing companies. Instead it is a proven program that provides quick bursts of cash to companies that participating lenders believe are likely to repay the debt. Most borrowers use it for start-up working capital. But it also works well for equipment purchases and expansion of existing companies.
Unlike SBA's basic 7(a) program, collateral is not required for Community Express. Processing for is streamlined for fast approval. It is common to be approved in one week with funds wired into the company's business account hours later. That is because lenders do minimal underwriting, depend heavily on credit scoring and use their own forms rather than SBA's.
The program requires borrowers to meet with a nonprofit "Technical Assistant Provider" that can mentor applicants through the procedure and assess what further training is needed for the company to be successful. They help applicants fill out the forms and work through an abbreviated business plan. TAPs such as SCORE, Small Business Development Centers and Women's Business Centers provide the services for free and should know which lenders are active in your location. Some TAPs receive compensation from the lenders but never from applicants.
There are three lenders that make Community Express loans nationwide. Superior Financial Group and Innovative Bank are both California based. Borrego Springs Bank is also domiciled in California but its Panama City Beach-based affiliate, Borrego Express Capital Lending does the Community Express lending. The three take applications online and the entire process can be done electronically.
As with all SBA loan-guaranty programs, banks and other approved lenders decide how to make the loans within the agency's guidelines. But they have their own criteria as well. So begin by checking out Community Express each lender's site to see its nuances and call them with questions to find out which one is a better fit for your circumstances.
Each lender credit scores and underwrites Community Express loans differently. But in general, FICO scores in the high 600 to low 700 range has a reasonable shot at getting funded.
If you meet the criteria, Community Express may be your best chance to get small increments of financing for your business quickly.
Jerry Chautin is a volunteer SCORE business counselor, business columnist and SBA's 2006 national "Journalist of the Year" award winner. He is a former entrepreneur, commercial mortgage banker and business lender.