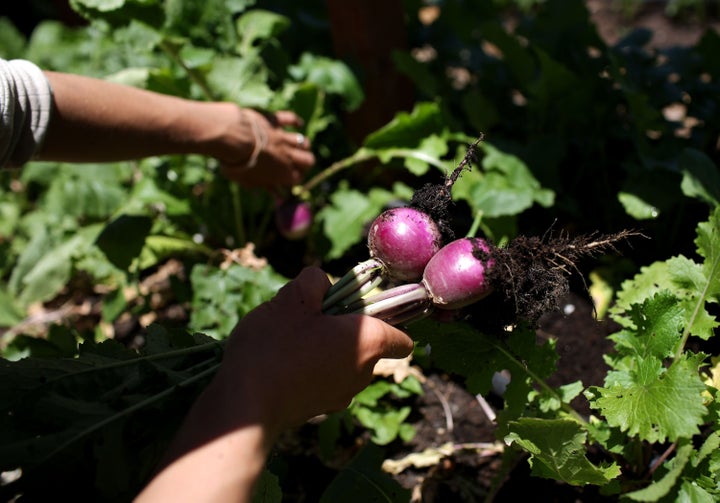 Times are hard everywhere, for everyone. Circumstances over the last year have forced many of us to rethink the way we live our lives. So much of what's happened has more than a few of us feeling powerless to change the course of the wild ride we're on.
I'd always been taught to find the brighter side, but I was hard-pressed to uncover the silver lining in this dark cloud. Until one day late last spring, I posted something on Facebook...
"Master Gardener seeks to teach you how to be successful edible gardeners. Want me to visit you?"
Then something remarkable happened... people responded! Dozens posted their questions and requested home visits... and then hundreds of people. They really wanted to learn how to do this. Why, I wondered. I'd been a certified Master Gardener since 2006, and a gardener since who-knows-when, but I'd never experienced this level of interest before. It was the "who" asking for help that was the most astonishing. Not the "who" that could be classified as the low-income population Master Gardeners have always been mandated to serve. Nope. The majority struggling to get back to something basic, get closer to home, get back control over even this small part of their lives, was our beleaguered middle class.
What I was witnessing was something that was happening all over the nation. The National Gardening Association's 2009 survey, The Impact of Home and Community Gardening in America, showed that edible gardening in the U.S. is growing (pun intended). The survey revealed that in 2009, seven million more households planned to grow their own fruits, vegetables, herbs, or berries than in the previous year; increasing 19 percent to 43 million U.S. households.
But still there was the "why." Was it the recession and the resulting turmoil and joblessness that had ripped apart lives all over our nation, hitting LA and our state especially hard? Was it a need to become more "home-centric"; a focus inward not outward? Was it a need to just live a simpler, greener life?
Since last spring, I have talked to almost 1,500 fans on Facebook and driven hundreds of miles to visit some of them all around LA. I learned that for some, their garden provided their families with a bit of economic relief. For others, it was a found bit of quiet sanity in the midst of the insanity swirling around them.
In searching for the "why," I learned something even more important. Even after the awful excesses and dishonesty of some in our country, there is still such a goodness in us.
* A goodness in the couple that turned their family's backyard vegetable garden into a non-profit helping needy families across the nation grow their own food.
* A goodness in communities whose neighbors joined together to share their small patch of earth with others who had none.
* A goodness in the developer that understood being a good steward of the environment was the right thing to do.
* A goodness in the retired couple who turned their property into their own farm to raise enough food for themselves and the local food bank.
These are just ordinary folks like you and me. Perfect strangers to me before last May. They are strangers no more... but perfect they remain in many ways. Their stories and my interactions with them every day on Facebook reflect the resiliency of our nation. Some think the greatest generation has come and gone. I think this is the greatest multi-generation -- Baby Boomers and X-gens, young and old, rich and poor; we're all rethinking our lives and reinventing ourselves.
I want to pass on to you what my Facebook friends have shown me, that no matter what challenge you face, you possess the talent and ability to change your life and that of those around you. Your belief in yourself will make it happen.
So as we close this trying year, set your fears aside, seek your bliss, embrace and give thanks for what's truly important in your life and take that first step... or shovel-full. I invite you to join us in growing together, learning together as I bring you more stories I uncover while digging in the dirt.
And as for finding the silver lining in these dark clouds, just remember, "When it's dark enough, you can see the stars." -- Ralph Waldo Emerson
Popular in the Community