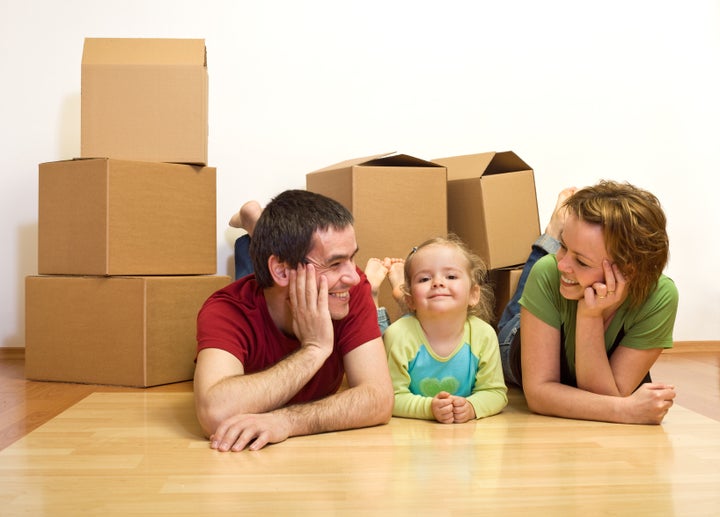 12 years is a long time, but that is how long it'll take to save a 20 percent down payment on an average size mortgage loan if you cut out 2 lattes ($10) a day.
You need your latte though. I certainly need mine. But you want to buy a home and you have to save for that down payment. Something has to go.
Most renters have designs on taking the next step into home ownership at some point. They just don't think they can - yet.
Afterall, 20% of $250,000 is a chunk of change. $50,000 to be exact and I'd venture a guess that most first-time buyers don't have that kind of disposable change available.
Of course, you can save that 20 percent. Stash away a simple $10 a day and you'll have your down payment in hand sometime around 2028. On the bright side, by 2028 your student loans will only be another ten years away from being paid off.
In fact, inability to afford the necessary down payment (45 percent) and an inability to qualify for a mortgage (29 percent) are the two most common factors cited by renters who have yet to make the jump to home ownership.
Both are misconceptions for many would be first-time homebuyers.
You don't need 20% down to buy your first home, not even close. How does 3 percent sound? Better right? How about 0 percent down?
A little departed wisdom and a series of small, actionable moves can take you from renter to homeowner in a much shorter time than you think.
What Are My Mortgage Loan Options
Fannie Mae and Freddie Mac - the primary drivers of the mortgage market, are both currently backing 97% loan-to-value loans. That enables lenders to offer 3% down payment mortgages to qualified buyers. They have 5 percent, 10 percent and 15 percent options too.
FHA - The Federal Housing Administration has been effectively promoting homeownership since 1934. FHA offers a 3.5% down payment and might even forgive a few past credit misgivings.
They are also more flexible for those lacking an extended employment history - like fresh college grads for example - and those who experienced a major credit issue like a bankruptcy or foreclosure.
VA - Eligible veterans, as well as active duty servicemembers and their families, can qualify for Veterans Administration loans. Most VA mortgages require no down payment and all have no mortgage insurance regardless of your down payment. One of the sweetest mortgage deals on the market.
USDA - Live in a rural area? Maybe just a semi-rural suburb? You might qualify for a USDA loan. You're undoubtedly familiar with the USDA. Did you know they offer 100 percent residential mortgage financing? That's right, nothing down and some flexible credit guidelines to boot.
Clever Ways to Down Payment Success
Automate savings. Have your tax refund direct-deposited to a down payment fund. Direct deposit a portion of your paycheck, too.
Do not get checks or debit cards for that savings account either, why give yourself the temptation?
Borrow from your 401(k). The IRS says certain 401(k) plans let participants borrow $50,000 or up to half of savings—whichever is smaller—from the vested portion of their accounts.
Many times it is simply deducted from your check every month. The interest rates are usually favorable too.
Use Your IRA - The IRS allows for a maximum one-time, penalty-free distribution per person of $10,000 for a first-time home purchase or for building a home.
The IRS exemption guidelines for a traditional IRA and a Roth IRA are a bit different.
If you take the distribution from a traditional IRA, you will have to pay income tax on the money. Your distributions from a Roth IRA are tax-free (as this investment was originally made with post-tax dollars).
Tapping Your Family Members - Mom, can I please have $14,000? If your immediate family members - and possibly more distant relatives or godparents (if you can document a vested interest in you and your relationship) - are capable financially of giving, they can. They are allowed to gift some or all of your down payment money.
$14,000 is just the IRS cap for avoiding taxes, you can get more towards your purchase though.
For example, parents could each give a son and daughter-in-law $14,000; that's $28,000 per person, or $56,000 total.
Be prepared to document the gift funds thoroughly, including proof of donor's ability to give, which generally requires the gift giver to provide a bank statement.
Bridal Registry - Why get 3 toasters, 2 blenders and some fancy china you'll never use? FHA allows for you to use your bridal registry more productively - as down payment money.
That's right, your bridal registry can be in the form of cash gifts that you can apply toward a down payment on a FHA mortgage loan.
Let's assume for a minute that you have no family capable of gifting your down payment, very little retirement savings, are already married and spent your tax refund. You're out of luck right? Not yet.
Down Payment Assistance Programs
Did you know there are more than 2,200 homebuyer programs available across the country?
It depends on who you ask, but as many as 80 percent of first-time buyers could qualify for some sort of down payment assistance.
Homebuyers should investigate these financing options early in their home buying journey because they will add time to the mortgage loan process.
Who offers these programs?
State Housing Finance Agencies (HFA) offer many programs.
Cities and County Agencies offer income driven programs
City and Local Development Authorities offer incentives for redevelopment and revitalization of certain neighborhoods
Housing Authorities
Non-Profits
Employers
Conclusion
So, there you have it - options. Lots of options in fact. Still want to skip those lattes until 2028?
Why not pursue a more aggressive and creative strategy and start reaping the benefits of homeownership before the Cubs win their next championship.
Related
Popular in the Community