"Children don't have to live with dental disease."
The American Dental Association opened their Give Kids A Smile article with this very tagline, quoting an interview with me after the October 2017 Give Kids A Smile® Leadership Institute in St. Louis, Missouri. As one of ten Give Kids A Smile Leadership Ambassadors in the 2017 cohort, I was honored to learn from the founders of Give Kids A Smile and experience the heart of dentistry alongside incredible and inspiring colleagues. In only a few days, we gathered tips for building our own programs, ideas for integrating medicine and dentistry, and a network with whom we can collaborate to reach more and more children across the nation. Most importantly, we played an active role in providing dental care for hundreds of children in need.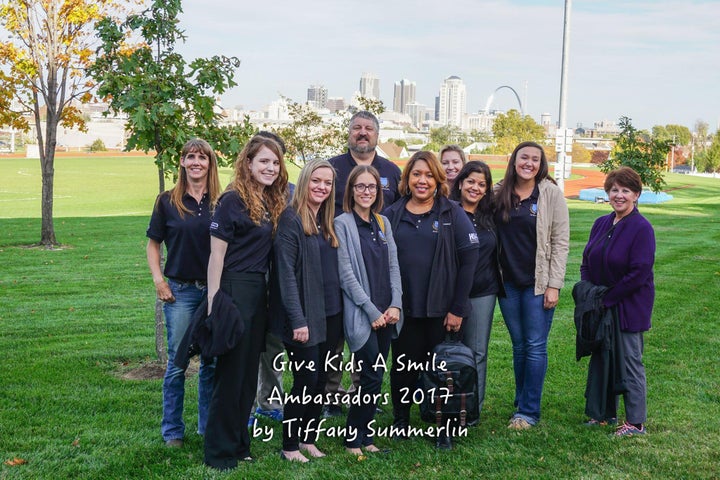 We all have a role in ensuring the children around us have access to healthy smiles. That role can be everything from bringing good dental care to your own home with tips from the American Dental Association's Mouth Healthy website to volunteering at your local GKAS events. Perhaps you choose to donate dental supplies or funds to the cause, or help connect children you know to GKAS programs in your area. Maybe you prefer to read a book about dental care at your local library or preschool. As a program of the ADA Foundation, the 501c3 charitable arm of the American Dental Association, Give Kids A Smile provides opportunity for you to learn more about and get involved in Give Kids A Smile at the ADA Foundation webpage.
The opportunities to spread smiles surround us every day. With Give Kids A Smile, the impact is beyond compare.
Contact Me if you have any questions about how you can get involved in Give Kids A Smile or in spreading smiles in your community in any capacity. Collaboration is the key to success, and you are the essential ingredient!
Mirissa D. Price is a 2019 DMD Candidate at Harvard School of Dental Medicine and future pediatric dentist. She serves as a Scholar of Dental Education at Harvard School of Dental Medicine and a Give Kids A Smile Leadership Ambassador. Mirissa's research and outreach interests include social-emotional development in youth; addressing barriers and access to pediatric dental care; interprofessional collaboration; and dental education. As a child, doctors told Mirissa that she would live in a nursing home, confined to a wheelchair, crippled by pain. Instead, Mirissa uses her medical experiences to inspire others, living each day with a passion to spread pain-free smiles through her dental work, writing, improv comedy performances, and nonprofit work with children.
© 2017 Mirissa D. Price: A Dental Student, A Writer, A Journey to Share.
Popular in the Community