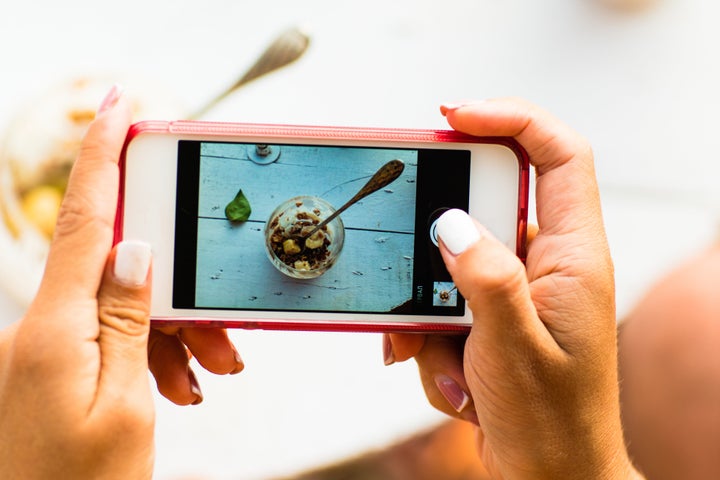 Foodies and photogs will wanna consider sacrificing those food porn pics for a good cause.
For every photo of food Instagram users delete, 11 meals will be donated to people in need as part of the Delete to Feed campaign, organized by nonprofit Feeding America and agriculture and food company Land O'Lakes.
Since Delete to Feed launched last week, social media users have already helped to donate almost 60,000 meals as of Monday afternoon.
The aim is that social media users will take time to reflect while learning about food insecurity, Catherine Fox, marketing director for Land O'Lakes' Retail Butter and Spreads, told The Huffington Post.
"The whole intent of the campaign is for [social media users], as they take pictures of this beautiful food sitting in front of them, to be aware of how lucky they are and recognizing that there are people who aren't," Fox said.
Food insecurity is a big issue in the US. While most households do have dependable access to food, a surprising 15.8 million households were food insecure due to lack of money or other resources at some point in 2015, the United States Department of Agriculture noted.
To participate in the campaign, Instagram users can check out the Delete the Feed website, where they'll connect and sign into their accounts. Then, they'll choose a photo to get rid of and the organizations will give back.
"The symbolism behind that is to delete hunger one photo at a time," Fox said, explaining why users are encouraged to get rid of their food photos.
Fox said that the goal is to get enough Instagram users to participate so that 2.75 million meals are donated to people in need. The campaign ends on October 18, so you'll have to get rid of your pizza pics before then.
Related
Popular in the Community