We bet the farm you're gonna love this video.
National farm animal protection organization Farm Sanctuary recently released a virtual reality tour of its Watkins Glen, New York, location. The best part? You'll be able to mingle with the rescue animals who live there, which sounds like heaven to us!
In the video, you can navigate 360 degrees on the shelter's grounds and check out goats, turkeys, pigs and cows among many other rescued farm animals.
National Shelter Director Susie Coston narrates the tour and provides tidbits about the animals' backgrounds. She explains in the video that there are animals rescued from various situations including a backyard butcher and factory farms.
From the footage, you can see that the animals are living pretty freely. But as the video's description explains, they've come a long way to living the high life.
"Everywhere you look, animals who were once too terrified to move or too weak to stand are romping in pastures with their friends and family, free to spend the rest of their lives on their own terms."
You can view the video on desktop by just watching the video above. If you're on an iPhone or iPad, you can check the clip out through the YouTube app. The video is also viewable on Samsung Gear VR devices through the Condition One app.
We don't know about you, but we're ready for an escape that's chock full of animal friends!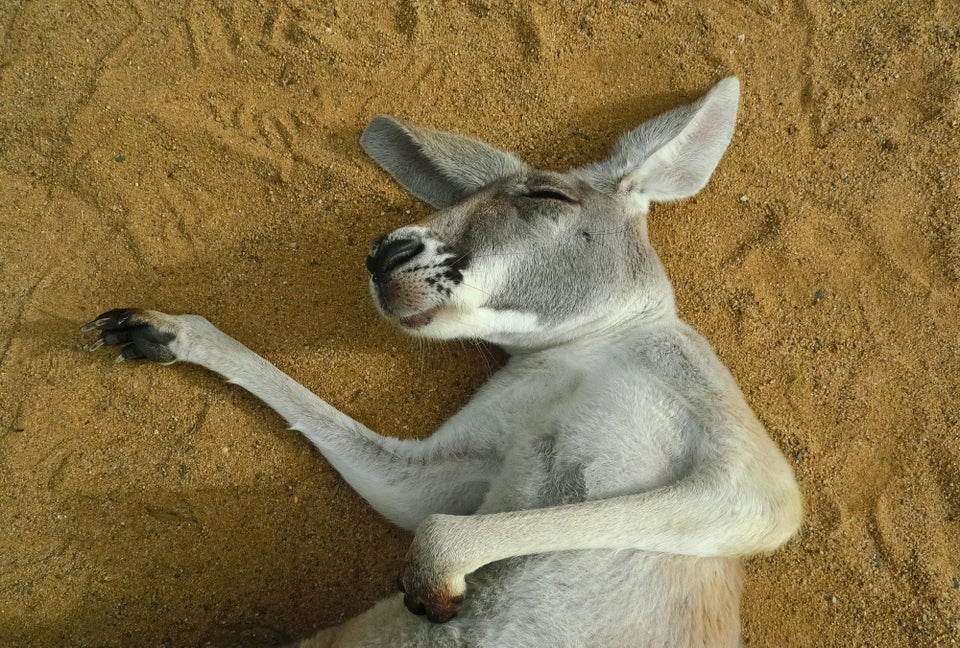 Sleeping Animals
Popular in the Community