Great news for Ben & Jerry's fans: the beloved ice cream is now available for purchase online. Almost every single flavor ― we're talking close to 50 ― is now in one easy-to-click spot.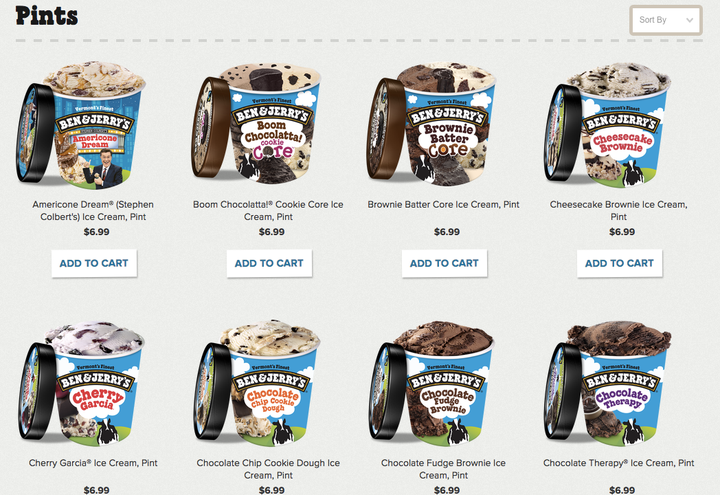 With so many gourmet ice creams available online, it was only a matter of time before Ben & Jerry's hopped on board.
Digital marketing manager Mike Hayes told HuffPost that the company "wants to make it easy for our fans to buy the flavors they love."
Even though Ben & Jerry's is currently available in grocery and convenience stores nationwide, it isn't always easy to find all the flavors. Those days are over. Love Cinnamon Buns? Check, the online store has it. Love their Chocolate Chip Cookie Dough? Yep, they have that, too.
This convenience comes at a price: $19 for two-day shipping. And the pints are priced at $6.99, with no possibility for grocery-store coupons or promotions.
The only other problem we can foresee is that buying the ice cream online requires advance planning, and so many of our Ben & Jerry's purchases feel spontaneous. Though for a stash of Oat of this Swirled ice cream in our freezer, we might be convinced to change our ways.
Ben & Jerry's merchandise and pint slices are also available for online purchase.