For BRIDES, by Jamie Cuccinelli.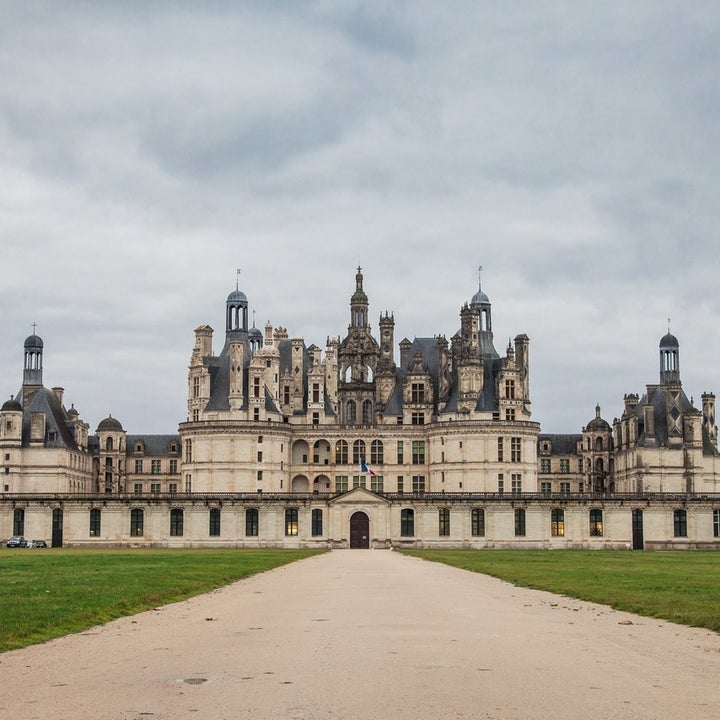 It's a tale as old as time — much like you and your fiancé (if Belle and her prince met on Tinder or a college dorm room, that is). Disney's much-anticipated live-action "Beauty and the Beast" hits theaters next week, much to the excitement of princess brides-to-be everywhere who have been dreaming of twirling around castle ballrooms in voluminous, Disney-inspired wedding dresses.
And after a girls night out with your bridesmaids to see the Emma Watson–led film, brides-to-be will be even more inspired to embrace their inner Belle. Who needs Pinterest when you have Disney, amiright?
But if donning a bright yellow wedding dress or clutching a red rose bouquet isn't for you, you can still add a dose of fairy-tale vibes into wedding plans — or in this case, your honeymoon plans.
A "Beauty and the Beast"–inspired honeymoon? Oh yes, it's possible. And it doesn't even require an enchantress to pull off! You can honeymoon in the actual castle that inspired the Disney flick. No word yet if the property features talking teapots, but here's hoping.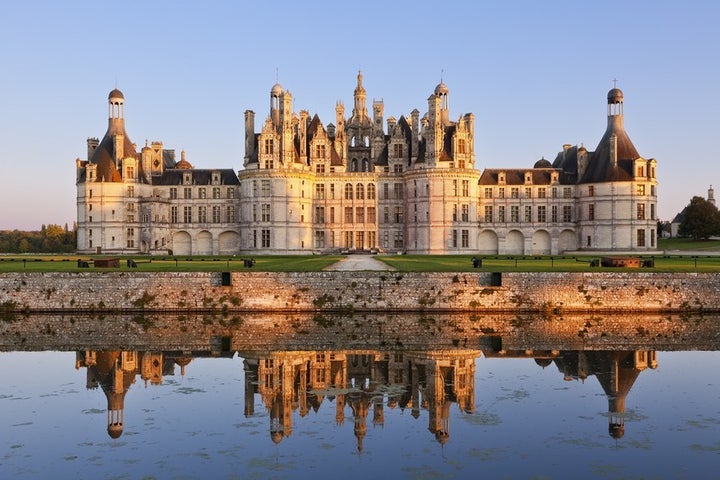 Château de Chambord, in France's Loire Valley, is the largest château in the region and served as inspiration for the Beast's enchanted castle.
Yep, that castle. The public can tour the sprawling 16th-century French Renaissance castle and its gorgeous grounds. And honeymooners really looking to have their Disney dreams come true can stay in the Gîtes Cerf et Salamandre — a set of stately lodgings at the very footsteps of the castle. Starting at 460 euros a night, couples can soak up the romantic, otherworldly atmosphere, channel Belle and her prince (don't forget your vacay book!), and stroll the property's private gardens.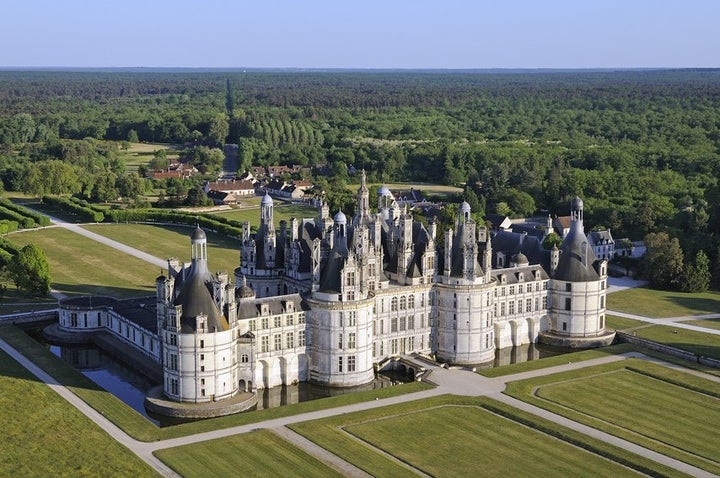 Oh, and did we mention they're totes affordable?
Included in the list is Ireland's Castle of Lisheen, a restored 19th-century castle that's just $66 per person per night. Austria's Castle Wasserburg, a romantic moated castle near Vienna, also tops the list with its cool $100 per person per night price tag. And it turns out that you don't even have to leave the good old U S of A to get the royal treatment! The Piru Castle of north of Los Angeles is nestled on 10 acres between two canyons. A stay at the historic landmark costs just $25 per person per night. What?!
But if that wasn't all magical enough, HomeAway and Disney have teamed up for the #HomeAwayCastle contest, in which the winner scores a free stay at the historic Duns Castle in Scotland this summer. Just you, your hubs, and oh, up to 20 additional guests of your choosing. Casual.