Apple's ResearchKit, an app initiative that enables scientists to (consensually!) gather data from iPhone users and use them in clinical research studies, has added three new research projects to its roster.
Despite some initial skepticism about personal data security, researchers have embraced this technology as an inclusive, data-rich avenue for advancing study on chronic conditions, health behaviors and more. Consumers are embracing it too: Jeff Williams, Apple's senior vice president of operations, noted that in the six months since ResearchKit has launched, over 100,000 people have opted in to these studies.
The new studies focus on autism, epilepsy and melanoma, helping users to navigate these conditions while also helping researchers to learn more about them.
1. AUTISM & BEYOND: An app that looks for signs of an autism spectrum disorder.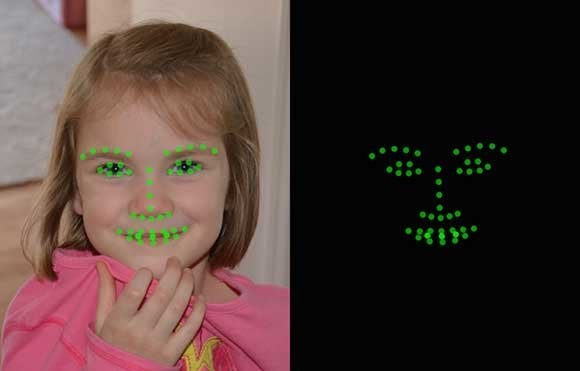 Duke University and Duke Medicine have launched this study for parents who think their child may have autism or another developmental issue. To gauge a young child's emotional reactions, parents play a video on their iPhone and place it in front of their child. While the child watches the video, the phone watches the child, using "emotion detection" algorithms to see how he or she reacts to the video.
2. EPIWATCH: An app that can measure a seizure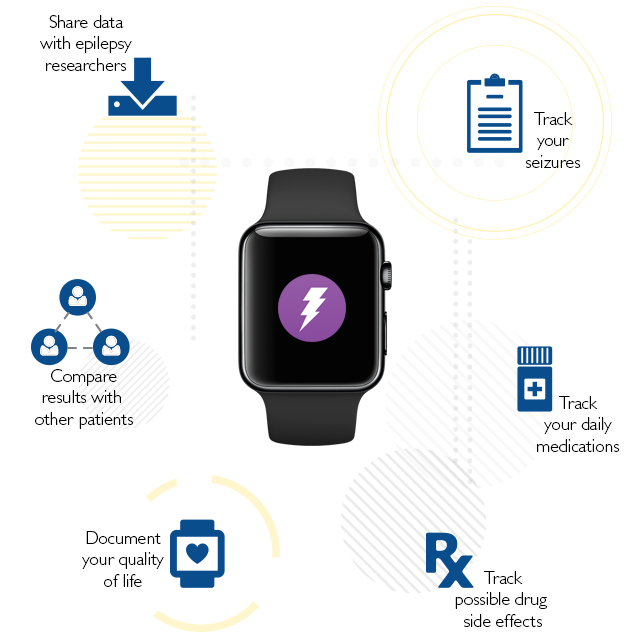 EpiWatch, developed at Johns Hopkins for the Apple Watch, can detect the beginning of a seizure as well as measure how long it takes. With a single touch on the watch, people suffering from a seizure can activate the app, as well as send a message about the seizure to a previously designated emergency contact. In addition to logging all of the seizures a person has, users can also record the medicine they take and note side effects.
3. MOLE MAPPER: An app that screens for melanoma
Oregon Health and Science University created an app called Mole Mapper that lets users take photos of their moles and send the pictures to skin cancer researchers. Over time, as users use the app to monitor changes in their moles, scientists will be using this data to create new ways to screen for melanoma.
The pros and cons of iPhone studies
Previous ResearchKit studies include apps to help users keep track of their diabetes symptoms, record the long-term effects of chemotherapy among breast cancer survivors, and measure dexterity, memory and balance in people with Parkinson's disease.
Scientists are enthusiastic about the technology. It provides a user base that is much more diverse than the population that usually opts into research studies. And because health data on the iPhone is often entered in real time, the information will likely be much more accurate than traditional research allows, too.
ResearchKit apps also have the potential to empower people with certain diseases to participate in research that could one day better their own lives, or the lives of future patients. But there are some caveats about Apple's continual expansion into the research space.
For one, iPhone users tend to be more wealthy and more educated than other smartphone users. iPhone users are also in the minority in the U.S. An estimated 41.4 percent of American smartphone users have an iPhone, while the rest are mostly on phones that use Google's Android platform. The divide is more stark globally, where about 81 percent of smartphone users are on an Android phone.
Apple watch users are an even more rarified group; while Apple CEO Tim Cook didn't reveal the number of units sold, the gadget's starting price of $549 ensures that only iPhone loyalists with money to spare will be taking advantage of Johns Hopkins' EpiWatch app for now.
Despite the drawbacks, scientists are confident that ResearchKit's open source framework, which reveals the code used to create the research apps, will inspire Android developers to create tools to reach their users.
"Other researchers can look at our app to see what is in there and quickly make copies of the code of a particular part, and then improve on it and put it on another platform," said Dr. Alan Yeung, medical director at Stanford Cardiovascular Health and an architect of Stanford's MyHeart Counts app in a previous interview with HuffPost. "Other people might beat us to the Android app, and this will quickly self-replicate. That's really our goal."
All of the apps are available to download for free at Apple's App Store.