A new Chrome extension wipes the perpetrator's name and images from news stories about mass shootings, in the hope of putting the focus on victims.
"For us, it's more about denying [a killer] the notoriety," said Brendan Kelly from The Brady Campaign to Prevent Gun Violence, which developed the plugin.
The organization has launched a petition encouraging news outlets to follow suit in not giving the names or images of killers.
"The media also has a role to refrain from memorializing monsters by splashing the names and faces of shooters all over television, newspapers, and the Internet," The Brady Campaign said in a statement.
But the notion of simply ignoring a killer goes against the very idea of what journalists do -- reporting the facts, no matter how unpleasant. Society of Professional Journalism Ethics Committee chair Andrew Seaman said there needs to be a balance between reporting the facts without giving a killer more attention than necessary.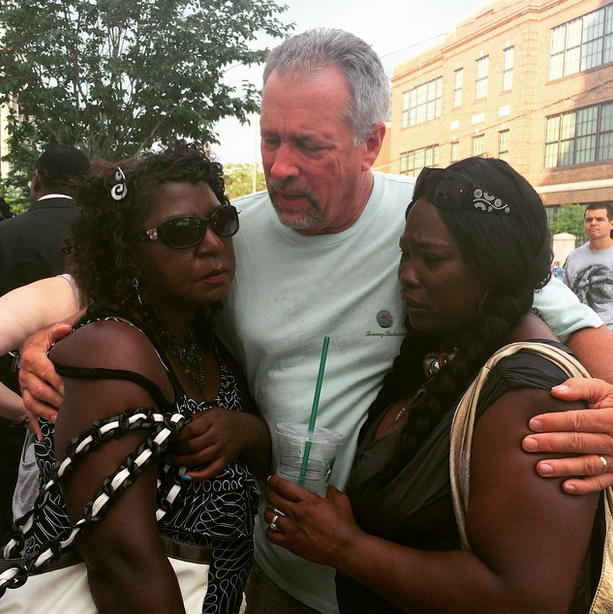 "When it comes down to it, it's about making sure journalists are reporting responsibly," said Seaman, who is also a senior Reuters journalist. "People deserve to know what's going on in their communities and who perpetrates these crimes and horrible events, and to think you can just erase that from public record is concerning. I've never encountered a situation where less information was better for people."
Still, he concedes that there are problems -- especially in television media -- when pure speculation runs rampant as tragedies unfold.
"When you turn on cable news and see overlays of filters on images of killers, that should be done away with," Seaman said. "Usually what's most harmful is when pundits and journalists just sort of speculate on the fly, especially for people who are suffering from mental health problems -- that can be very stigmatizing. I'm most concerned about when these things happen, people trying to connect dots that aren't there."
Kelly said the petition is more about raising awareness, and that the plugin is just for personal use.
"We understand there are journalist obligations to report the facts," Kelly said. "But this is a plugin that you can put on your personal computer, so it's voluntary, but not wiping it from the internet." 
Calling all HuffPost superfans!
Sign up for membership to become a founding member and help shape HuffPost's next chapter
BEFORE YOU GO