There's no question Babe Ruth had a mighty staff. The Sultan of Swat hit a then record 714 home runs in forging his legend. Now a photo on the auction block winks at his assets with what appears to be a playfully risque pose by the Yankee Hall of Famer.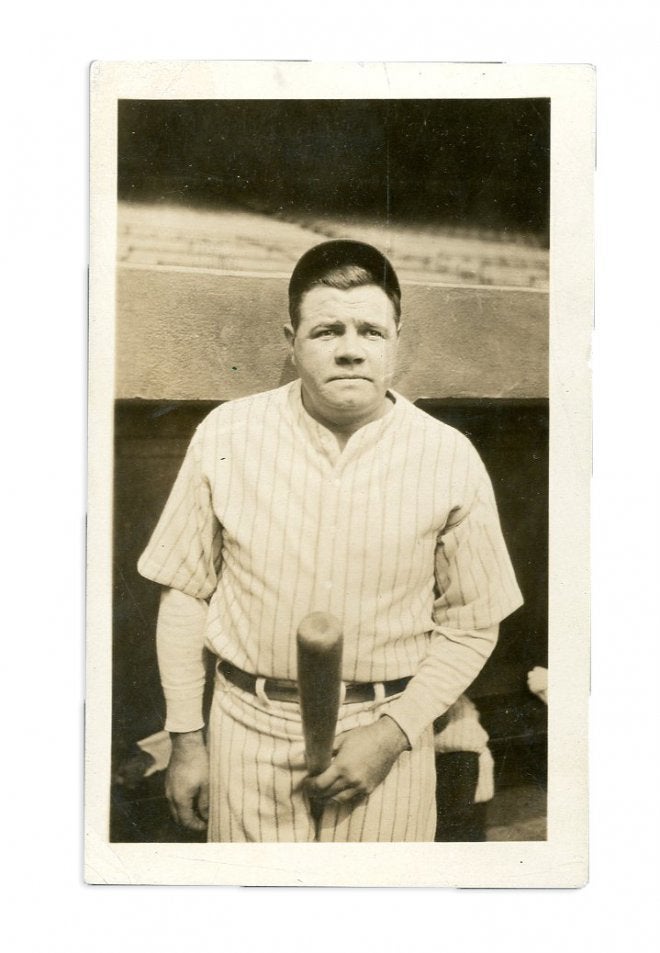 The original picture of Ruth holding a bat between his legs "like it was his penis" was shot by friend and teammate Ed Wells before a Yankees game during the latter's 1929-32 stint with the team, according to the catalog copy.
The image is "an interesting reference to the prodigious size of Ruth's member which remains a part of the Bambino's legend," Lelands wrote.
As of Tuesday afternoon, the bidding had reached $1,948.72.
The New York Daily News noted that Ruth memorabilia is always popular, and one of his Yankees jerseys once sold for $4.4 million. Besides, who can put a price on Ruth being raunchy?
"There's always been this legend about Ruth being well endowed, but, according to his teammates who saw him in the locker room, that wasn't necessarily the case," Lelands founder and chairman Josh Evans told The Huffington Post. "So maybe this was Ruth's way of perpetrating that legend."
Or maybe the legend is true. As Deadspin pointed out (per the Daily Dot), this GIF might prove it.
Related
Popular in the Community