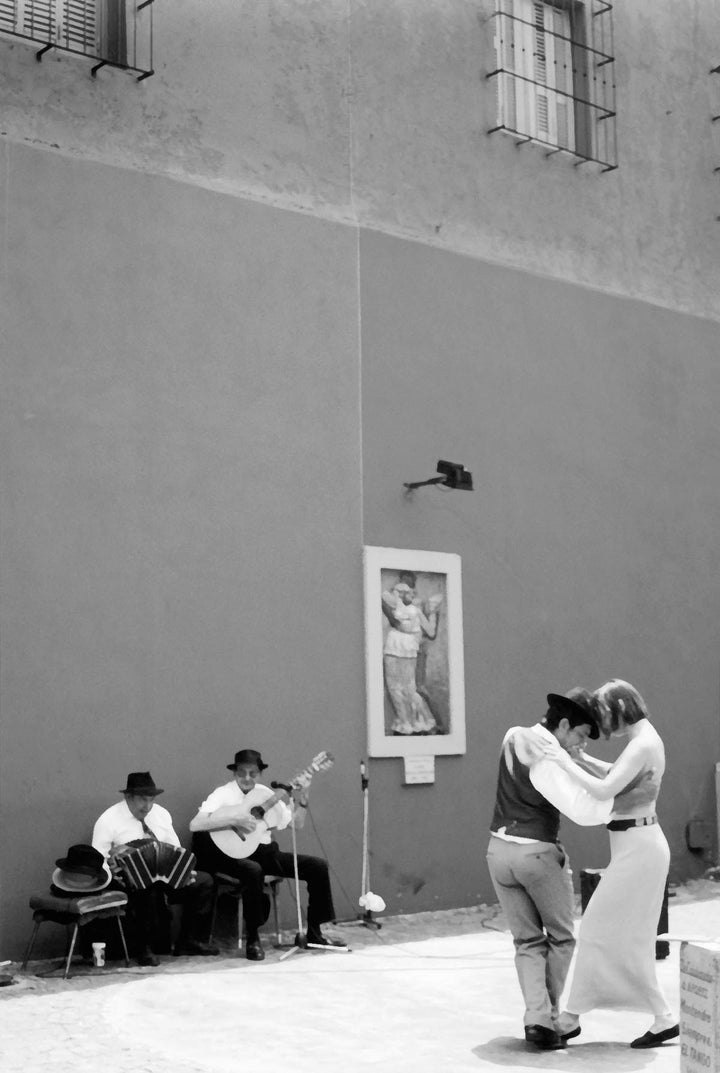 From The Globetrotter Diaries by Michael Clinton, copyright © 2013, published by Glitterati Incorporated. www.Glitteratiincorporated.com.
People often lament that they can't travel because their spouse or partner doesn't like to travel. Or that they have no one to travel with to their dream destination. I have to admit that I have very little patience for these complaints because, as your grandmother may have said, "Where there's a will there's a way!" So if you suffer from this malady, stand up, shake it off, and start planning. Leave that cranky husband at home, or that live-in girlfriend who would rather spend her time near her family. Every couple knows about negotiation. Let the games begin!
It's true that some people enjoy traveling alone, and I don't mind it for short trips. But for the big life experiences, I want my family and/or friends to join me. My sister Peg and I are seeing the world together as we run seven marathons on seven continents. My family has congregated in New York City, Long Island, and Santa Fe, as well as in Mexico to share time together. But it's the establishment of a travel club that has given me the richest experiences, and finding the right people to travel with can make all the difference. How do you find the right mix of people? Well, some of it is trial and error. Some of your best friends are disasters when it comes to travel, while mere acquaintances can surprisingly be the best travel companions.
I've found that my high-maintenance friends are actually some of the best people in the travel club, while those that I'd think would go with the flow are the biggest travel pains. Experiencing a trip together is the best way to decide who will get invited back versus who will be politely omitted from future trips.
I've been traveling with the same group for almost 20 years, so at this point we have it down to a science. I instinctively know who the right candidates are for a rental in a Tuscan villa versus those who I know can rough it on a mountaintop in Bhutan. I have my luxury travel group and my adventure travel group. Mixing in people who love to cook is perfect for a week in Umbria, while mixing in great storytellers is perfect for wilderness trips. Our total group is about 15 people or so, although on any given trip we number six or seven. We've endured break-ups, divorces, weddings, and babies; yet one thing we know for sure: We are good travel partners!
Many of my group trips have been adventure trips, and those can be a bit challenging. Imagine spending two weeks with a group that is hiking in Nepal, followed by camping and whitewater rafting down the Trisuli River, and ending up in Chitwan National Park. This kind of trip requires a certain laissez-faire attitude because anything can go wrong while you're in this part of the world.
Planning our trips is always one of the most fun parts of the group coming together. We try to plan a year in advance so that people can opt in, clear calendars, and figure out if this particular trip is right for them. And as life goes, some people can't be on the same trip due to a variety of circumstances. So like any family, we navigate around those nuances. One person might get the Christmas trip, while the other gets the summer trip. Or vice versa. Somehow it all works out and everyone is happy.
Since keeping the group together is my charge, I like to ask everyone for input on the future trips, and we do have a running list of destinations. But life or events can get in the way. We had to abandon a trip to Syria, Lebanon, and Jordan due to the unrest there, opting instead on Thailand and Laos. We have to decide if we want a grand adventure like a trip to Rajasthan, India, or a simple trip to Santa Fe for a Southwestern adventure. But whatever we do, we generally plan a year in advance, and the majority of the time we all make the trip happen.
Sometimes there are offshoots of our group who take other trips, and while I'm invited, there are certain destinations that just don't appeal to me. I'm not big on the Caribbean, particularly St. Barts, where many of my friends like to go on a regular basis. And that's okay too because we all have our trip list and our travel to-do list. Mine includes Mongolia, the Everest Base Camp, Mali, and Papua New Guinea, to name a few.
Somehow, after years of traveling together, everyone in the group takes on a special task. One person is responsible for culture, another for restaurants, and another for finding a way to meet the locals. Chris was perfect for this role during a trip to Iceland. Using social media like Facebook and Twitter, he lined up a group of people from Reykjavik who we all had drinks with and got a full understanding of life in that Northern European city.
Over many years and many trips there have been very few arguments and very few moments of high drama. But when they have occurred, we have this knack as a group to sort it out pretty quickly and keep the trip momentum in a positive direction. It's a great way to resolve conflict at home too: Don't hang on to problems. Sort them out quickly and move on. Having a tight travel group is one of the greatest gifts that anyone can have in their life. When our group gets together during a regular work week, we find ourselves talking about the time a wild boar ran in front of the car on a local road in Umbria, or when we turned into the Ngorongoro crater to confront thousands of wild animals. We've stood at Uhuru Point, the tallest point in Africa at the top of Kilimanjaro, and we've sailed along the Turkish Coast. We once awoke on Christmas morning on the island of Nukubati in the Fiji islands to see the most magnificent rainbow of our lives, and we've flown along the Skeleton Coast to witness the marvels of Mother Nature in Namibia!
I could go on and on, but I think you understand: To have experienced this with the most important people in my life is a great gift. In the end, it's not about what material goods we amass or about keeping up with the neighbors. It is truly about experiencing the world and all of its glories; it's the memories that we make that will fill us to the brim of satisfaction.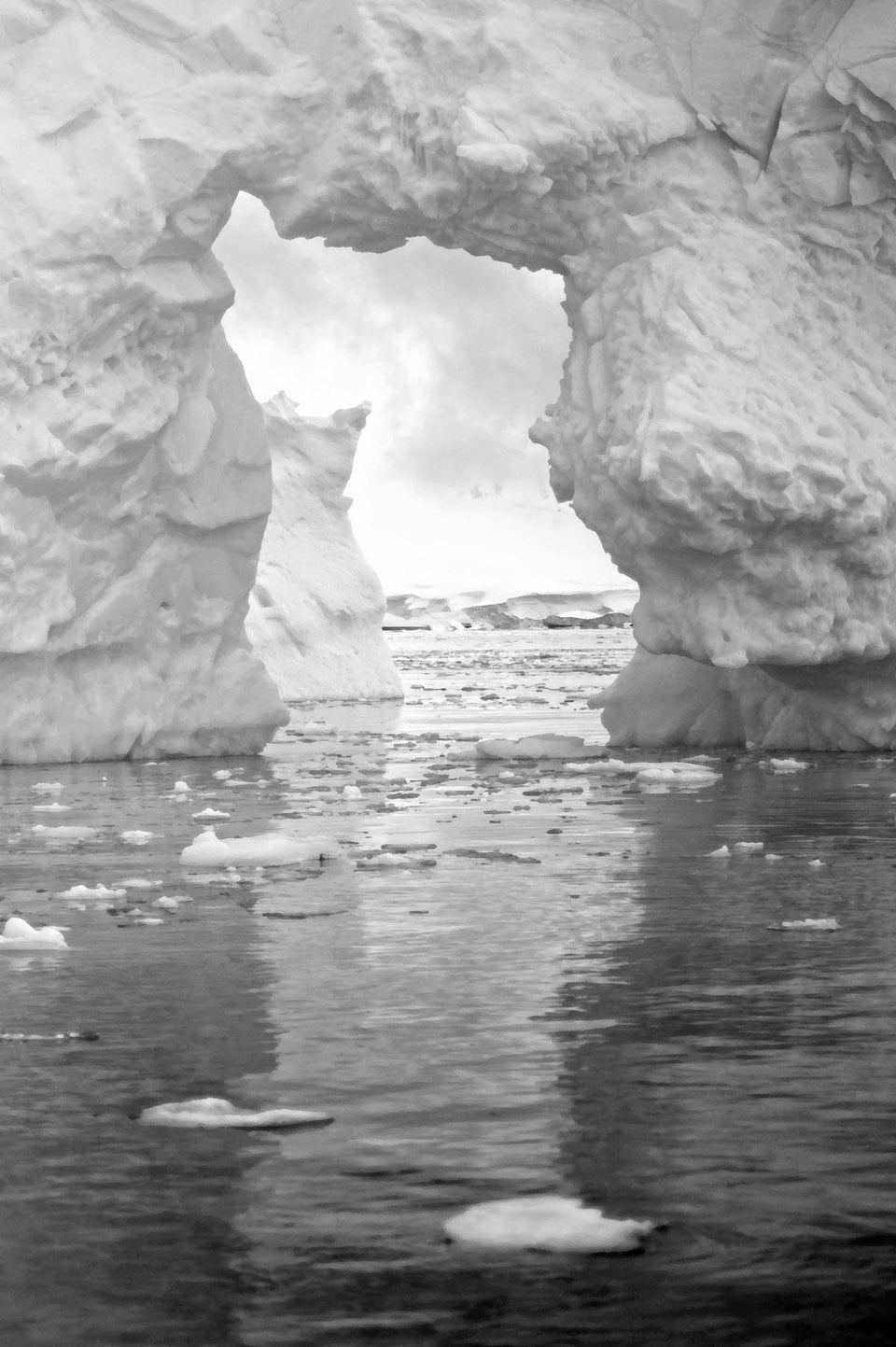 The Globetrotter Diaries
Support HuffPost
A No-B.S. Guide To Life
Related
Popular in the Community