Lost Rockers is the coffee table book of broken dreams and crashed careers; enclosing the eloquent, yet candid trappings of success of 20 "talented musicians on the verge of stardom who never really made it," says author, music journalist, and avid record collector, Steven Blush.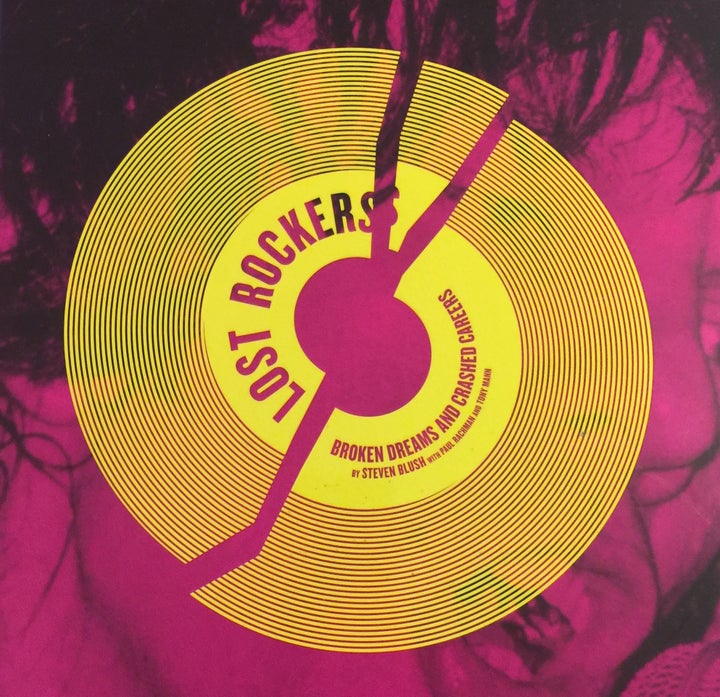 Though society may cruelly enjoy, and often revel in high profile defeats, this book is "no shadenfreude, no laughing at their failure." Part of the admission process is also a function of age; The person can't still be aspiring for success, it had to be retrospective.

Every lost rocker profiled and interviewed by Blush, Paul Rachman, and Tony Mann, worked with iconic musicians - think David Bowie, The Beatles, T-Rex to name a few - and were heavily involved in a menacing industry; Some you won't believe you've heard their music, knowing the material under the name of a different artist.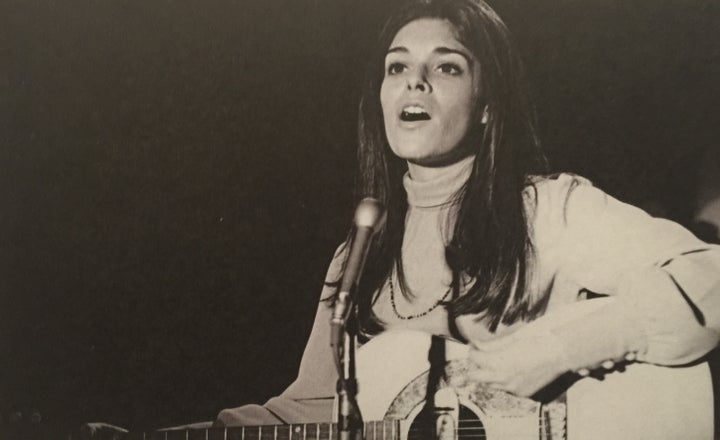 The wildly famous 1967 Chip Taylor song, "Angel of the Morning" for example - which has been recorded many times since - was originally written for Evie Sands, gritty soul singer born in the late 40s who was beaten to the punch when pre-releases got into the hands of dishonest reps...on multiple occasions. "It's hard not to identify with Evie Sands," says Blush. She had everything it took to be famous: beautiful, young, resilient, a talented writer, pianist and guitarist, working with famous writers including Al Gargoni ("Brown Eyed Girl"), as well as being named Dusty Springfield's favorite singer. She had a record deal in 1966 from Cameo-Parkway, sold out of the first 10,000 copies but the label went bankrupt a week after the release. The Hollies had a hit with her song "I Can't Let Go," and even Elvis was working on one of her songs before he died.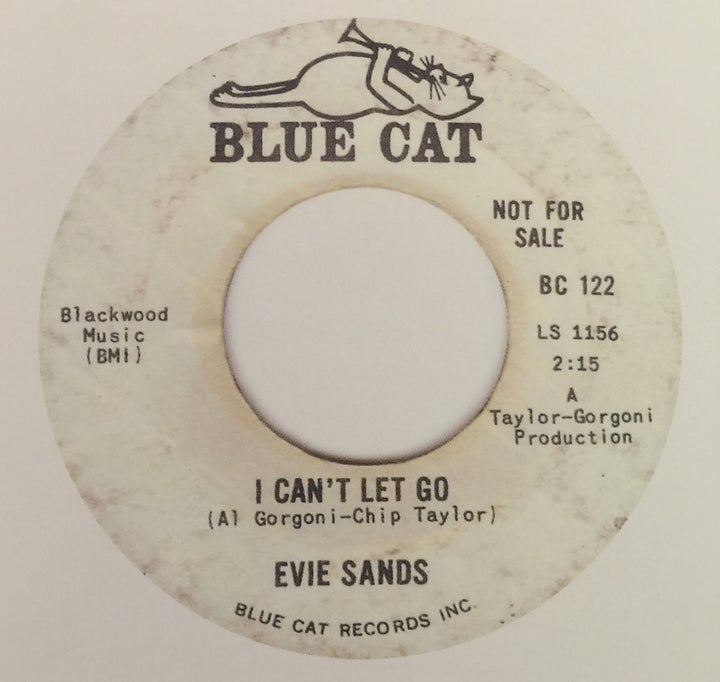 Basically nothing worked in her favor, and many of the reasons are inexplicable. Call it bad timing, bad luck. 'To have all of these business things, one after the other, always mess it up was like never truly having a chance at bat, so to speak.' But did she stop creating, playing music? No. It never marred her passion for a creative outlet. Sands' story may be extremely unfortunate, ill-fated even, but 'she's still totally living and breathing this stuff,' she's still playing and producing in Hollywood, she just never made worldwide fame.
While these musicians have since dealt with their strokes of bad luck, I can't help but feel a sense of melancholy oozing from the narrated pages of this book; their hard-wearing efforts were never commended. It brings to mind the consequential thought, is ill-fate predestined for some? Is there a life that some of us strive much harder than others for, yet never comes to fruition? How do we deal with the damage?
The book's initial intent may have been to explore the wild life-stories of awe-inspiring musicians who fell through the cracks of history, but "as I got deeper into it, the book became a psychological look at that fine line between stardom and oblivion, and how a lack of success can scar one's life," says Blush. What he's realized since publication, is that he's written a subversive, "untold history of the rock business, essentially becoming a champion of the underdog."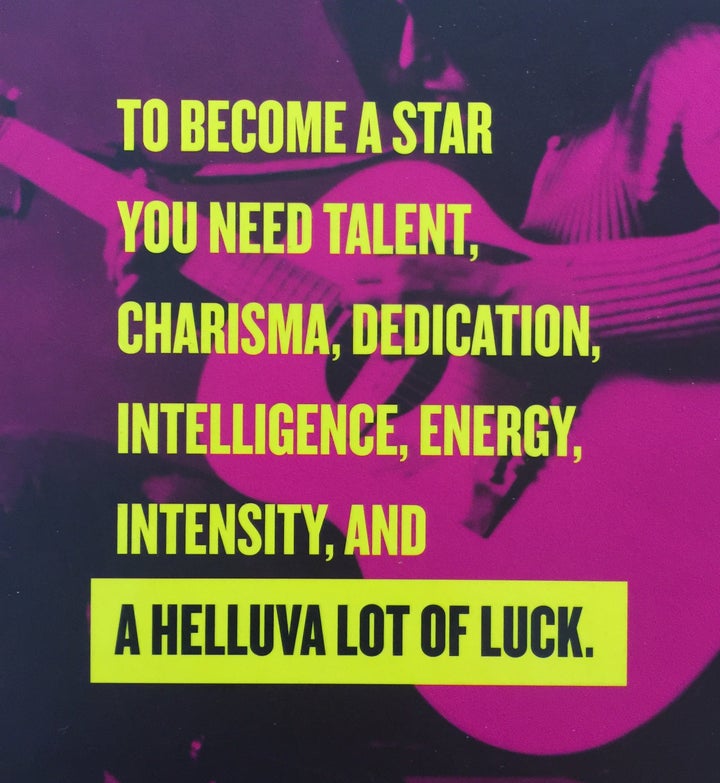 It's captured a palpable response from a myriad of people who can personally relate to the characters, "whether they themselves dreamed of becoming a painter, a dancer, an architect or a death-metal vocalist."
A broader theme that the book explores is the path to financial and artistic success. "Through the 60s and 70s, there was only the major label route," says Blush. Yet today's world is less and less a regular 9-5, "so most smart musicians today understand that the corporate stardom route is not the only path."
Artistic career choices may be more celebrated over a typical work path, but as an entirely new generation there is still a lot to learn and take away from these stories; "Not just the pearls of wisdom that come from the artists' decades of personal reflection, but also as a roadmap of wrong turns on the road to fame and fortune," says Blush. Despite that ethics in music may stand stronger today, especially "when it comes to indie attitude, DIY recording, and non-commercial songwriting," we're still seeing similar copyright and infringement issues going on, though maybe there's more of a fight for investigation.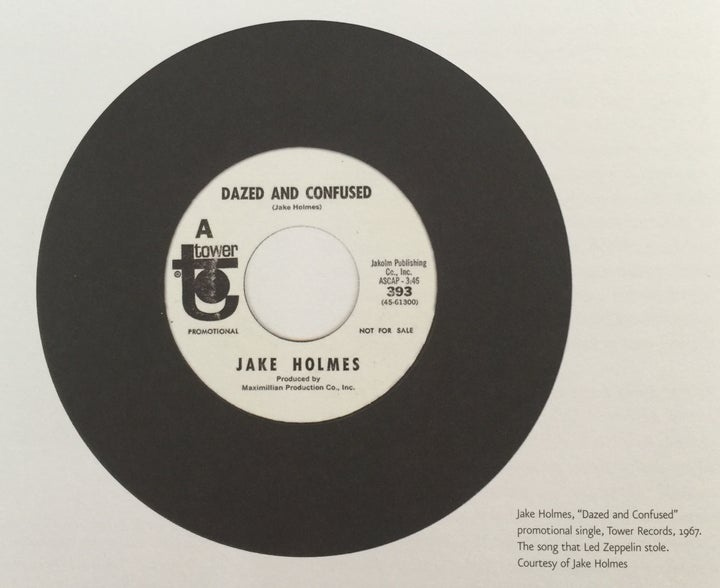 Just last month Led Zeppelin won a copyright lawsuit over a claim that the intro to their renowned song "Stairway to Heaven" was plagiarized from Spirit's 1968 instrumental recording of "Taurus." Spirit never received royalties. It's also widely known that pop artist Kesha lost a legal battle earlier this year to break her record contract with Dr. Luke on Kemosabe Records. Jake Holmes - another artist profiled in the book - had his song "Dazed and Confused" brazenly stolen by Jimmy Page for the first Led Zeppelin album.
For Blush, the most heart-wrenching story in the book, is that of the late Bobby Jameson, the notorious LA hippie-counterculture musician who turned to substance abuse since making solo records with the likes of a young Rolling Stones, Frank Zappa and Crazy Horse, and got nothing to show for it. Jameson now lives in a trailer park home outside of San Luis Obispo, where he works as a day laborer. 'I don't have a nice home or a comfortable life. There's no happiness in my life.'
Surprisingly, though many of the musicians were 'denied the opportunity to say "I changed the world,"' they never gave up on music, and for many, success is relative. "It takes a lifetime to make sense of one's own successes and failures," says Blush. "And arriving at such realizations can be a brutally painful process. What I see in these Lost Rockers is they still embrace making music like they did when they started out." But it leaves behind the question, is the pain and sycophantic projection of fame, the objectification worth the emotional scar?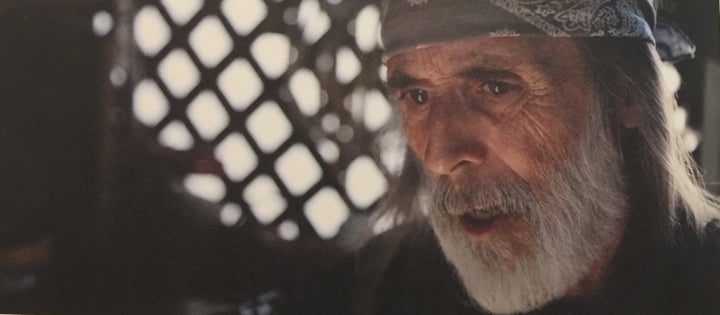 According to Blush, there are two routes to success in the music business today: "one, get a day job, stick by your artistic principles and play uncompromising music, or two, work to get on American Idol or The Voice or attract some deep-pocketed entity looking for the next Taylor Swift soundalike." "One thing I love today," though he says, "is that kids are more cynical and they understand the importance of fulfilling one's dream," yet the reasons why people make it these days are as hard to fathom as they were back then. 'In a way, there's a bit of a lost rocker in all of us,' and one can identify with the artists in this book that leaves you feeling a sense of heartache for them, yet uncovers the self-motivation to chase one's dreams, regardless of life's misfortunes.
"The musicians understand that their careers have finally been validated, they're getting their biggest press, and new generations of fans embrace them," says Blush. "The book's in-store appearances include these musicians, and they are loving it."
Author's Note: The buzz on the book has generated the funds to complete the documentary film, which will be ready for Park City in January, and for an early 2017 release.
Upcoming In-Store Appearances:
Musical guests: Gloria Jones ("Tainted Love") and Jake Holmes ("Dazed and Confused")
Barnes & Noble, Prudential Center
Musical guests: Charlie Farren (Joe Perry Project) and Gass Wilde (book cover)
Related
Popular in the Community