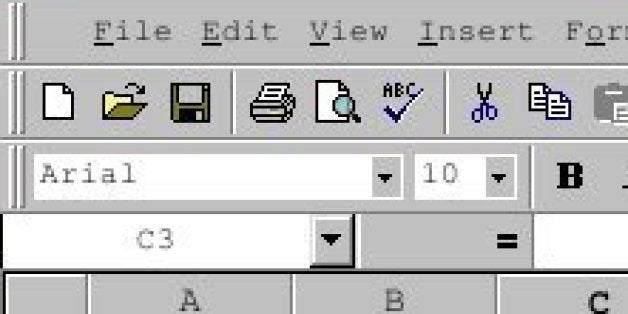 Forget learning how to code. The tech skills required to get out of the low-wage workforce are actually a lot simpler. Knowing how to use basic software like Microsoft Excel and Word, it seems, are critical to earning a living wage these days, according to a new analysis of the labor market.
Understanding spreadsheet and word-processing software is a baseline requirement in nearly 80 percent of all middle-skill job openings, according to the report, first discovered by Lauren Weber at the Wall Street Journal.
The research, from labor analysts at Burning Glass Technologies with funding from Capital One Foundation, defines middle-skill occupations as those that don't necessarily require a college degree but pay more than the median national living wage of $15 an hour. These include store manager, retail supervisor and office/administrative assistant. The researchers looked at job listings posted in 2014.
"Technological illiteracy, much less technophobia, is no longer a sustainable option for the modern worker," the researchers say in their report. "Effectively, entire segments of the U.S. economy are off-limits to people who don't have basic digital skills."
Of course, we all sort of knew that already. But what's surprising here is just how basic the required tech skills can be. Excel was launched by Microsoft 30 years ago -- it's hardly a cutting-edge application. Yet its relevance in our lives somehow refuses to die. In fact, spreadsheet errors have actually powered major trading losses and even undercut an important economic paper.
Proficiency with productivity software like Excel and Word even boosts your pay in a job that heavily emphasizes people skills -- like in retail.
Middle-skill jobs that just require Word and Excel skills and no other digital skill pay a median of $22.66 an hour compared to $20.14 for middle-skill jobs that don't require digital know-how, according to the report.
The report notes that jobs that require digital skills are growing at a much faster clip than jobs that don't -- work in construction or repair, for example. Digitally intensive middle-skill jobs grew 2.5 times more rapidly between 2000 and 2013 than middle-skill jobs that do not require spreadsheets, word processing or other digital skills, according to the report.
To take your pay even higher, the report notes that proficiency with customer relationship management software and higher-end computer networking skills are often required. And, to be sure, certain jobs have their own technological requirements. In the health sector, proficiency with programs for medical billing can help boost your pay. In manufacturing, it's knowing how to run computerized drill presses, for example.
Along with this study, the Capital One Foundation has also just announced it would spend $150 million to help train workers for the digital economy.
Related