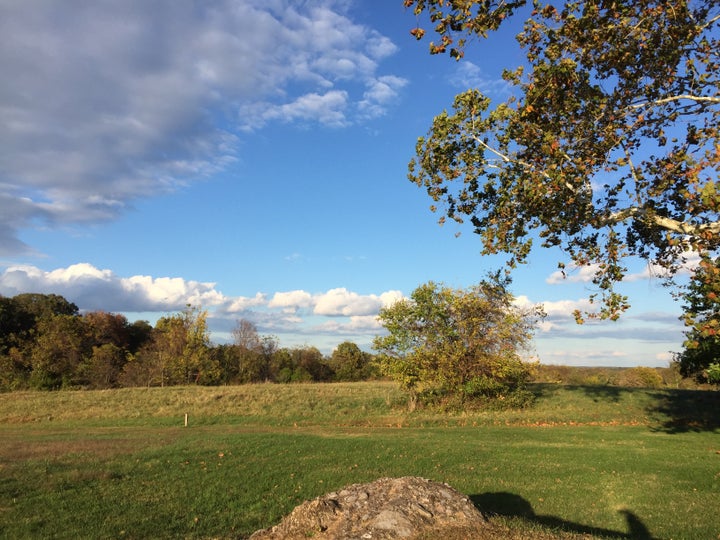 Three young women were killed while running alone in Michigan, Massachusetts and New York across the past two weeks. Each case is under investigation with no clear motives or suspects. Police believe they are unconnected cases.
But there are connections. In each tragedy, the victim was female, and she was alone in a country that is unsafe for women. It's quite likely that another connection is that their killers were male. Women are most often killed by men; just as men are most often killed by men.
In the regions where the attacks happened, some women feel nervous about going running alone, so more of them are joining running groups and changing their running routes. There's been an increased interest in safety phone apps and a spike in sales for "booby trap bras," a product that was developed by a female runner after she was attacked.  
I empathize with these women runners' concern.
I am 33 years old and I have been a long distance runner for 20 years. I ran my first marathon when I was 14. When I was 13, I attended a week-long cross country camp. The camp was for both girls and boys, ages 13 to 18, and we were together for all of our runs, clinics and social activities. But one morning, the boys went outside to for a fun activity while the girls stayed inside and listened to the male coach's wife talk to us about safety.
She told us how she used to run the same route at the same time of day and a man she sometimes passed began to take notice. One day, he physically attacked her. She was able to escape. She told us we could be at risk if we ran alone, if we wore headphones, and if we ran at the same times along the same routes. Her story scared me. What I took to heart the most from her talk was to never become predictable. I have never run the same route at the same time two days in a row if I am running alone.
Aside from when I ran on school teams in high school and college, I have largely chosen to run alone. I am often the only woman I see running alone, especially on bike trails and wood paths. I actually feel the safest in the woods or on a mountain path compared with running by roads.
Across the more than 30,000 miles that I have run, hundreds of men I do not know have verbally harassed me from their moving vehicles and from sidewalks as I pass by. Men have harassed me in many other situations too, but as I am alone the most while running, that is when I have faced the most harassment.
My experience is not unusual. A 2014 national study found that 65% of American women had experienced verbal or physical harassment by men they do not know. This included a national statistic of 1 in 4 women having been sexually touched and 1 in 5 having been followed.
The first time a man followed me in his car, I was 14 years old and on a mid-morning summer run near my house in California. I was able to dart down side streets and lose him. When I was 22 years old, a man chased me through a park in Virginia one evening during my run after work. I have never been more terrified. I'm grateful I could will my legs to move fast and I outran him.
All women runners have been warned about the potential dangers of men harming us when we run alone. We read stories like these recent ones and we know there are risks. But for most of us, it's a risk we continue to take because the benefits of running, including alone, outweigh those risks. And that's how I hope it can be; that we keep on running, that we claim these public spaces as our own, because that's how it should be. We belong and we should have that right.
Looking back at the running summer camp I attended, I am frustrated that the discussion was only for the girls. While both women and men are at risk of being hurt and even killed by careless drivers, predatory attackers primarily target girls and women. And those predatory attackers are primarily boys and men, yet the premise of the discussion — and of so many discussions and articles since — was to teach us girls that it was our responsibility to stay safe, rather than the boys' responsibility to work with us to create a world where we could be safe. To their credit, I have yet to be harassed by a male runner, but I still think they should be part of this conversation.
Overall, I want to see more accountability placed on boys and men. Yes, #NotAllMen attack and kill women, in fact a very, very small portion do. But quite a lot of men verbally harass women, demean them, and make sexist slurs and jokes. Those behaviors create a world in which women are valued less and they provide a context for attacks to happen. Women cannot truly be safe on the trails or in any other public space until those behaviors end.
REAL LIFE. REAL NEWS. REAL VOICES.
Help us tell more of the stories that matter from voices that too often remain unheard.