"Caregiving" seems like such a formal word for something that we'd all do for the people we love. As Mary Ward describes it, "A caregiver to me meant someone who was paid to come in and provide services." Melanie Swoboda, caregiver to her husband Joe, a U.S. Army Veteran, agrees. "It's difficult for us who love our spouse so much to identify as caregivers," she said.
Yet the 5.5 million military caregivers in the United States perform more than $3 billion worth of voluntary labor to care for our nation's post-9/11 Veterans each year, sacrificing their livelihoods, health, and wellbeing to support their loved ones.
At the hearing, former Senator Elizabeth Dole and actor Ryan Phillippe eloquently and passionately informed the Committee on the need to pass two important pieces of legislation: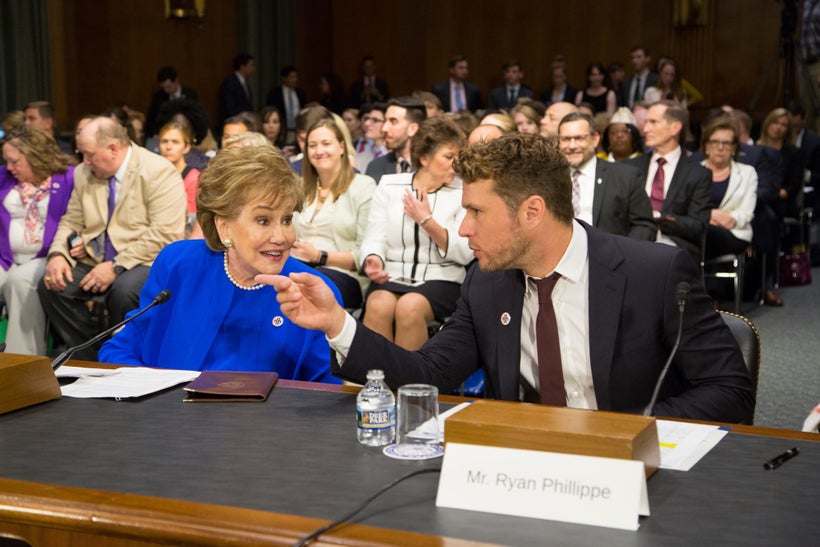 Swoboda described her experience as a caregiver for Joe, who lives with Traumatic Brain Injuries and Post Traumatic Stress. The VA Caregiver Support Program's respite services not only gave Melanie "an opportunity to recharge," but helped their children as well.
Ward's husband Tom, a Marine Corps Veteran, was disabled from encephalitis. In 2010, Tom was diagnosed with ALS, which has significantly increased the stress of caregiving. As a pre-9/11 caregiver, however, Mary isn't eligible for many VA programs, including training, stipends, or respite services.
Wanda Ickes cares for her husband Sam, an Army Veteran. Sam suffered numerous traumatic brain injuries and earned three Purple Hearts for his service, yet Wanda still has to fight to ensure that he receives the proper benefits. As Wanda assumed the role of caregiver, she was able to access the VA Caregiver Program—and it made all the difference: "To have the downtime, the respite time when I could focus on me, that stipend, you can't put dollar signs on it."
These are the stories of only three families. Their lives and experiences are all different, but one thing is clear: caregiver programs work, but they are so limited in scope that they are not reaching many those in need.
Military caregivers and their families have made huge sacrifices for our country, yet they are left without adequate support. A 2014 RAND study found that 53% of post-9/11 military caregivers have no network to support them as they provide care for their loved one. Among post-9/11 caregivers alone, the costs of lost productivity are $5.9 billion.
That's why PsychArmor offers online education not only to support caregivers, but also to educate employers on military culture. By understanding the challenges that caregivers and Veterans face, employers can create a company culture that is flexible and supportive, improving employee satisfaction and business success in the long run.
"If we don't help our caregivers, what happens to our Veterans?" Ryan Phillippe, an actor and advocate for the Dole Foundation, asked the Senate Special Committee on Aging.
The answer is worse outcomes for everyone. Caregivers suffer, Veterans suffer, and their families and communities suffer.
PsychArmor's Caregiver Advisory Committee ensures that the voices and needs of caregivers are always central to our work. Our partnerships with organizations like the Elizabeth Dole Foundation and USAA enable us to scale resources and supports for caregivers on a national level.
-------------------------------------------
If you're a military caregiver, thank you. Thank you for your service to your loved ones and to your country. Thank you for being a hidden hero. But please remember that you can't pour from an empty cup! There may not be enough resources available, but organizations like ours are doing our best to change that. Take a few minutes today to focus on the forgotten – you.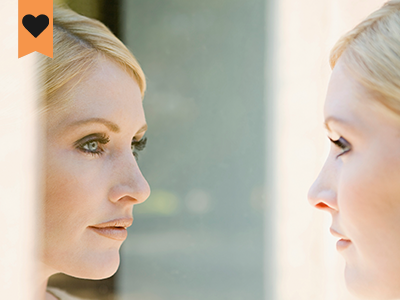 REAL LIFE. REAL NEWS. REAL VOICES.
Help us tell more of the stories that matter from voices that too often remain unheard.
This post was published on the now-closed HuffPost Contributor platform. Contributors control their own work and posted freely to our site. If you need to flag this entry as abusive,
send us an email
.