The borough may be best known as a hub of hip-hop and artsy indie rock, but Kings County is also home to a vibrant country music community, made up of both urban musicians with Southern roots and city-slickers who just have something to croon about. Here are just a few of the boot-scooters and shakers bringing a touch of twang to Brooklyn's live music scene.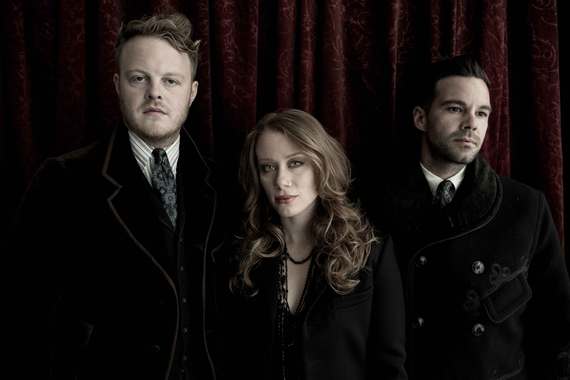 For Brian Elmquist, the Georgia-born singer and guitarist for country band the Lone Bellow, Brooklyn's country music revival stems from a yearning for simpler times.
"I think people are really nostalgic right now, with dudes especially wishing they could live life like their grandfathers and kind of go back to basics instead of focusing so much on the Apple store," he said.
Elmquist and his bandmates -- fellow Georgian and lead vocalist Zach Williams and Virginia-born singer and mandolin player Kanene Pipkin -- are happy to ride the wave of nostalgia that abounds in their new, slightly-north-of-Nashville home of Park Slope. The band's critically acclaimed 2013 self-titled debut album sparked a slew of appearances at country festivals, tour dates around the world, and opening gigs for the Civil Wars and Belinda Carlyle. The group also managed to catch the eye of another big-name Brooklynite -- Aaron Dessner from indie rock band the National, who produced the Lone Bellow's upcoming sophomore record, "Then Came The Morning."
And Elmquist said Park Slope is not all that different to his small hometown of Sandersville, Georgia, anyway.
"The way I walk down the street, see my neighbors, see the guy who always fixes up my boots when I get back from the road," he said.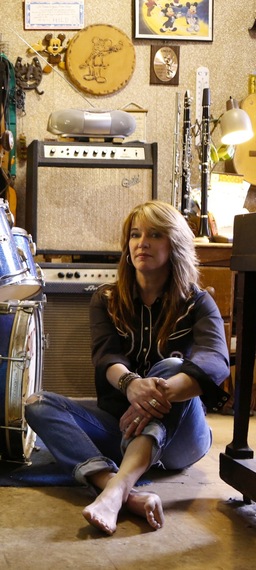 "I think country music is almost like a newspaper that says, 'here's what's happening in a time and a place' and Brooklyn draws a lot of people who report what's happening around them," said singer-songwriter Terry Radigan.
Born in Flatlands, Radigan headed off to Nashville in the '90s to record her own record and to sell songs to some of the great ladies of country, including Trisha Yearwood ("Love Wouldn't Lie to Me,") and Faith Hill ("For My Own Good.")
Back in Brooklyn since 9/11, Radigan's deeply insightful songwriting has expanded beyond country -- including writing the theme song to her Park Slope neighbor Debi Mazar's Cooking Channel show "Extra Virgin." But, she says, country has been her first love, ever since her uncle Georgie played her Johnny Cash's "Ring of Fire."
"I made him teach me when I was 9," she said.
To celebrate her fellow Cash-loving singer-songwriters, Radigan runs a low-key live country show called the Radigan Roundup every Sunday at Park Slope's 12th St. Bar & Grill.
For her Nov. 9 show, Radigan will be joined by the Menke Boys, Nashville mainstay Andrew Sovine -- grandson of Country Music Hall of Famer Red Sovine -- and Alex Battles and the Whisky Rebellion, a local country band whose annual Johnny Cash Birthday Bash at the Bell House always sells out. And those are just the acts that have been announced, said Radigan.
"You never know who might walk in the door," she said. 
The Radigan Roundup at 12th St. Bar & Grill - 1123 Eighth Ave. at 12th Street in Park Slope, Brooklyn (718) 965-9526, www.12thstreetbarandgrill.com. Nov. 9 at 7:30 pm. Free.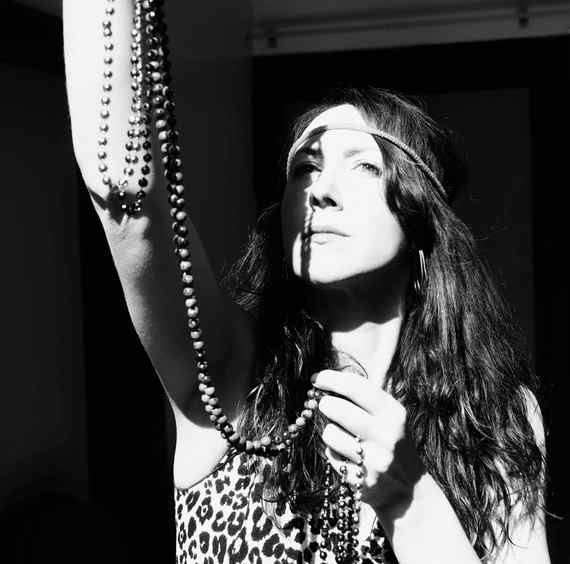 Longing is a major theme on Carroll Gardens Americana songwriter Jessie Kilguss's arresting new record "Devastate Me" -- notably her longing for the big starry skies above the farm she grew up on in Massachusetts.
Her home is Brooklyn now -- and has been since 2006, when she decided to trade acting for music after a role alongside Marianne Faithfull in the Tom Waits musical "The Black Rider" -- but Kilguss said she still misses the country life. So she finds her escape in Americana music.
Kilguss said her influences for the new album, which she recorded at Bushwick studio Room 17 last December, include Lucinda Williams and the album "Trio," which features Linda Ronstadt, Dolly Parton, and Emmylou Harris. The simple chord structures and straightforward lyrics remind her of the quiet and simplicity of the country, she said -- something she thinks others in Brooklyn might be looking for as well.
"New Yorkers seem to be constantly connected to the Internet, so stripped-down music can be a really refreshing change," she said.
Calling all HuffPost superfans!
Sign up for membership to become a founding member and help shape HuffPost's next chapter