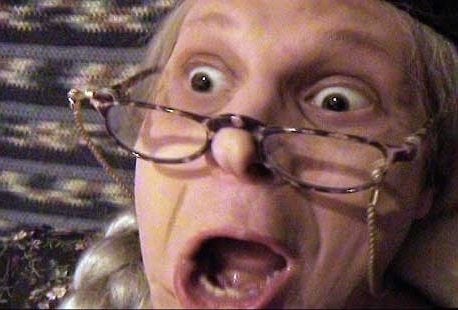 I was shaking my head while watching Sarah Silverman's Great Schlep video where Ms. Silverman asks Jewish kids to fly to Florida and convince their grand parents to vote for Obama and mumbling this question: So, you've been cursed with living in interesting times; what's your story?
Silverman even goes so far as to give youngster a minced threat if bubby is hard to convince: You wanna see me again this year?
What are you doing to contribute to a collective understanding of these times? Have you created a story that moves you away from the black hole of fear, that helps others laugh or capture the wonder of living, yes, even in these interesting times?
To answer that, take a cue from history.
By shaping a story about your experience, about what it means to be human, you have the power to assign meaning to life events.
In the late 1950s and early 1960s, I loved hit TV shows like the Red Skelton Show, I Love Lucy, and The Dick Van Dyke Show, and later understood that they created a shared narrative about those times through their slapstick approach to human foibles. They gave shape -- for better or worse -- to a postwar culture. They told a story. Later in the 1960s we had the lyrics of folk songs and rock and roll that helped articulate the narrative of our times.
What is our narrative now? What can we say of these times? How are you contributing to that story? Are things really so much more complex now that a good story can not braid your life with focus and meaning?
We live in an era when on any given day you can tune in the news and hear of events that are, truly, stranger than fiction. You couldn't make this stuff up.
So, the question is, what story will you tell of your experience in these times? How will you shape your participation in the events of 2008 for your kids, your friends, your legacy?
The ability to do this, to put together a story that entertains or comforts is one the most valuable skills we have, and it doesn't cost a penny.
Stories are our hedge against chaos; they are our natural tool for making sense of our lives, and we need them more than ever in difficult times.
What are you doing to make an engaging narrative of your life experience during these terribly interesting times?