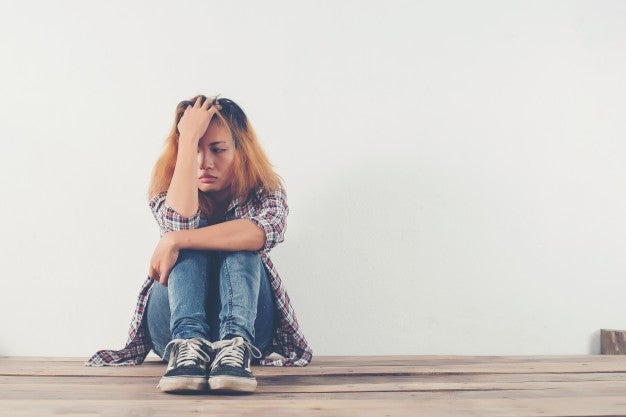 In light of the ongoing commentary and debates on immigration, I wanted to share my perspective on why the US actually does not need a wall. It needs immigration reform.
Doing the right thing is already hard enough and all this talk about a wall distracts from the countless good people trying to do the right thing who simply are not able to under the current process. This is coming from a law-abiding citizen who was denied a visa to come to the US four times, endured nights of depressing thoughts, cried buckets of tears; but was still determined to fight for her right to travel with her family.
It was a beautiful summer day in Manila when I lined up for my first US Tourist Visa interview at the American Embassy. I remember seeing how the line wrapped around the building. There were at least 25 people who were scheduled for 8:00am. Everyone was dressed in a business casual attire, quietly practicing their answers to possible immigration questions.
This was my first attempt in applying for a US Visa. I was 26 years old and my husband (then boyfriend), James, who was working in the Philippines, wanted me to spend Christmas in New York with him and his family. He is American.
They called us by appointment time and we had to fall in line to get into the building.
When I walked into the interview area, I was hoping for individual interview rooms. I was wrong. It was one big open space with teller-like windows. Everyone can hear your conversation with the consulate. Because a possible US tourist visa denial is not humiliating enough, the whole room has to hear about it.
My number flashed on the screen and I walked up to the consulate window. I handed him my passport and other supporting documents, which I have so meticulously prepared weeks before. The consulate looked at me and asked about the purpose of my travel. I answered. He then proceeded to ask about my job. I told him I was the office manager of a dive shop. He never once peeked into the documents I handed him. The folder was kept closed. He then gave me a green sheet of paper and told me my US tourist visa application was denied.
That was it. 2 questions have sealed my fate on getting the visa. I walked out of there heartbroken.
Fortunately, James was not moved by this denial. He was still very optimistic that one day, I will get to travel with him to meet his family.
Two months later, we got engaged. He asked me if I was willing to try and apply for a tourist visa again. James wanted to take me home to meet his family. Due to the nature of his employment, it was impossible for him to petition me as a fiancé because he lived and worked overseas.
I got denied the US tourist visa again. Two denials in less than six months. I was devastated. I hated the idea that my future was being decided by someone who knew nothing about me. The consulate.
Five months after our engagement, James and I decided to get married. Unfortunately, nobody from his side of the family was able to attend.
Since we have been together, James was only able to go back to the USA one time because he did not want to leave without me. That was a very heavy burden for me to carry. James loves his family, they talk online all the time. He missed them a lot but he did not want to leave without me. Not once did he blame me for anything, but the weight it has put on me was enormous.
A month after our wedding, I decided to apply for the US tourist visa again. This time, the consulate was abrupt. He did not look at my paperwork. He asked me one question, "why don't you apply for a spousal visa." I explained how my husband is and has been working in the Philippines. A spousal visa would take me away from him for 2-3 years since I have to live in the US. He said he could not grant me the visa. Denied. Again.
I cried in the cab all the way home and I was inconsolable. I could not even look at James. I just wanted him to be able to take me home to his family. It was so unfair. I felt so small, so undeserving.
James told his family and they decided to come and see us instead. I was happy to finally meet them. However, there was still this nagging burden to free myself from the chains of not having a blue passport
A year into our marriage, my in-laws were encouraging me to try again. I did not want to do it anymore. My mother-in-law thought I was just not interested in coming to America. She probably thought I was this stubborn Filipina who forced her son to stay in the Philippines because I did not want to leave. The truth was, I was under protest. I did not want to do it anymore.
James was supportive at first, but after countless long talks and convincing, I finally agreed to give it one more shot. This was my fourth attempt at getting the US tourist visa. I told myself I will not take anything too personal and I will just be in and out of there in no time. I tried so hard not to care. But I did care. I cared about what they thought of me, about how I looked to them.
Should I beg? Should I just pretend not to care? Should I act proud? Should I act humble? My head was spinning. I was beyond stressed out. I walked towards the interview window with a smile. The Consulate looked at me, looked at my papers, asked about the purpose of my travel, and again, rejected my application.
I went home to my husband and cried like a baby. Again. My husband never put any of the blame on me, but I felt it was all my fault anyway. The stress of having to go up to a total stranger, get judged, and fail, was too much for me. He apologized and said he would not ask me to do it again.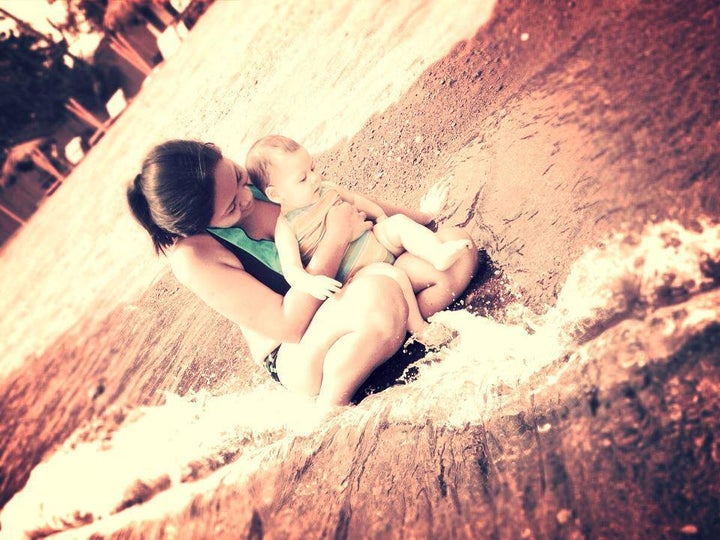 But he did. Two years, and a baby later. Yes, our story did have a happy ending. It took years before we were able to convince the American consulate that I deserved to get a tourist visa.
Calling all HuffPost superfans!
Sign up for membership to become a founding member and help shape HuffPost's next chapter