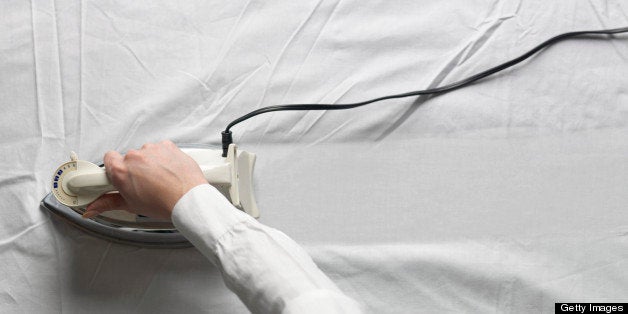 My name is Cathy; one of thousands of hospitality workers you meet in the hallways, the restaurant, and the front desk. Most blogs that people read on here are written by pundits or political analysts, but very few are written by people who scrub toilets for a living. I do. But I am also a mother, grandmother, and proud of the work I do. I know you; you're the guest that keeps coming back, speaking kind words and leaving appreciated tips. Now is the time for you and me to have an honest conversation, a reality check. Do you know what really goes on in that hotel you rent for your pleasure, vacation, or business?
I don't mind working hard but I do mind being abused. Even a dog in the street can eat, drink, and rest when necessary. But someone like me, a hotel housekeeper, a human being, plows through the workday with a required smile, often without breaks.
As a housekeeper, my job is very fast paced and stressful. I weigh 107 pounds, and I push a 120 pound linen cart over miles of carpeted floors. Sometimes, I scrub the bathroom floor on my hands and knees or use a toothbrush to clean the tiles. The bed mattresses weigh over 100 pounds and I have to lift all four corners to tuck in king size sheets. We use flat king sheets, not fitted sheets, on all beds, even twin, queen, or roll-a-ways. The vacuum cleaners are too heavy. We don't have all the proper size tools and equipment we need to do our jobs in a safe manner. As a result, I and my co-workers suffer repetitive motion injuries along with fresh bruises daily. By the time I get to my sixth room, my back hurts and my body aches all over. We housekeepers have to take pain medication just to make it to the end of our shifts.
And I do not have the worst of it. Many of my fellow housekeepers in cities like San Antonio and Indianapolis clean up to 30 rooms in an 8 hour shift. That's only about 15 minutes per room.
My problem is one that workers everywhere face daily. I know you've probably had the thought, "What was my boss thinking when he set up the work this way? I could do this better!" We have common sense solutions and ideas to help our respective businesses run better. But something is amiss. My voice needs to be heard in the boardroom, as well as in the hotel room. Unfortunately, the business owners, those captains of finance, are the last to listen. Our physical strength is required, our wisdom... not so much. But thousands of people like me want something in return for our services. We want their respect, to share in the decision making process of how we do our work. We know what is needed to run a hotel: proper tools and equipment, as well as procedures to ensure safer working environments.
What if a worker, someone like me, were allowed to sit on the board of directors of these companies? Think about it. If you were running a business wouldn't you want to hear from the people who know your business best? Knowledge is power, but only if one knows how to use it properly. This is why we launched the Someone Like Me campaign. There are currently 12 members on Hyatt Hotels' Board of Directors, from companies like Walmart, Goldman Sachs, and plenty of private equity. But not one member of the Board works in a hotel. I am calling on Hyatt to add a 13th member to the Board of Directors, and reserve that seat for a hotel worker. If I were on Hyatt's Board of Directors, I would ensure that all workers at Hyatt are paid a living wage, have safe working conditions, and the ability to speak out about those conditions without fear.
But this campaign isn't just about Hyatt Hotels, or Walmart, or the big banks, it's about all companies. The idea that a rank-and-file worker should have a seat on a corporate board may be a novel idea in the United States, but it is very common in the European Union. In some of the world's best known companies such as BMW, workers have a seat at the table.
I wanted to start this blog so an honest conversation can be shared about the work that we do. What is the best way to move forward to gain dignity and respect on our jobs? I know that not all is well within America, from the middle class to the low-wage worker.
This post is part of a series produced by The Huffington Post as part of our continuing commitment to recognize fearlessness. To share your story of Becoming Fearless -- either your own or that of someone you know -- send a post (500-850 words), with your headshot and brief bio, to fearless@huffingtonpost.com.
Before You Go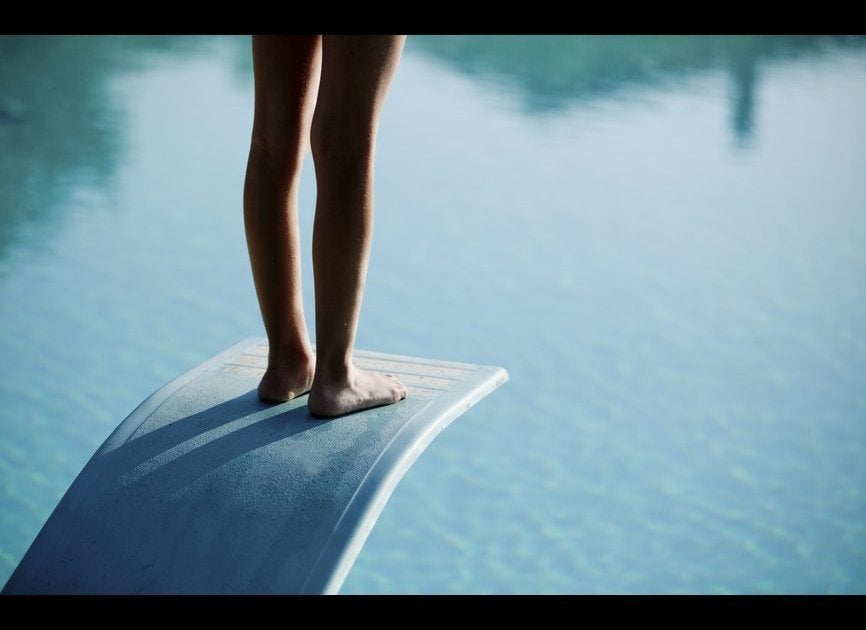 Arianna's Most Fearless Quotes