Warning: this post contains some (highly disguised) nudity and may not be appropriate for work. 
Hello reader. I know what you came here for. Nudes. Artsy, artsy nudes. 
And that's not all. I can tell you're not the type of reader who wants your nudes handed over on a silver platter. You want them subtle, sneaky, like a walking leaf insect amidst the fronds -- some seriously hush-hush private parts. 
Well, friend, prepare to be challenged, titillated and satisfied, in that order. We present to you the camouflaged nudes of master body painter Filippo Ioco. I mean, come on --  can you even see these nudes?! (Hint: there are two.)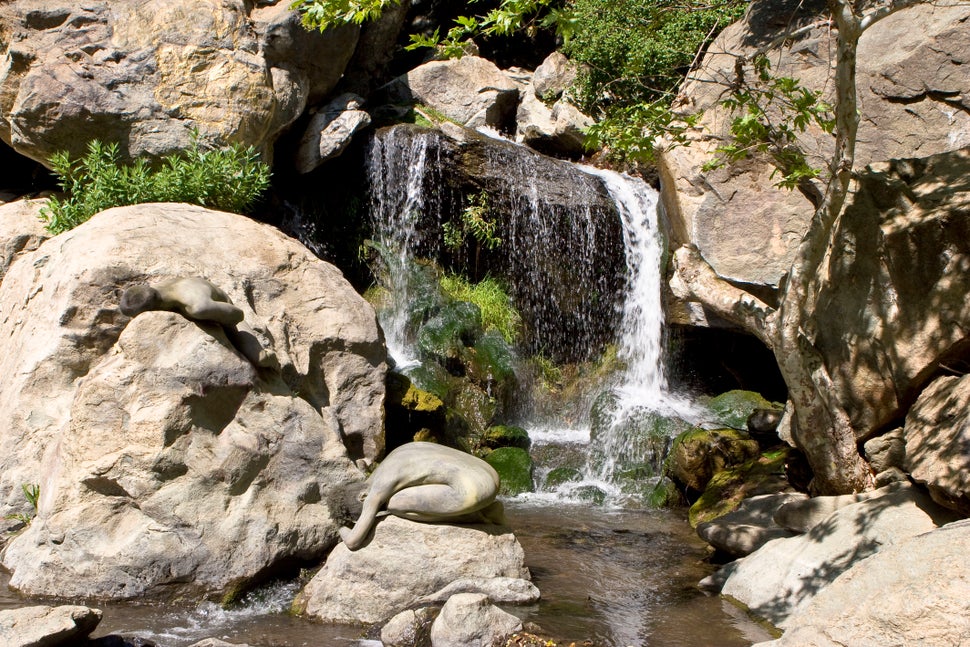 Swiss artist Ioco is good at what he does. And what he does is paint nude bodies until they are virtually indistinguishable from the rocks, canyons, trees, waterfalls and desert sands around them.
Using materials including water-based paints, raw pigments, clays, dirt and food, Ioco blends heads, legs, backs, boobs and butts into the elements of the earth. The painting process can take anywhere from one to eight hours, depending on the complexity of the natural surroundings -- rocks and trees are apparently the most difficult to emulate. 
Having introduced naked bods into landscapes in California, Italy and Puerto Rico, among others, Ioco has proven there is no natural landscape that can't be improved upon with the help of some painted nudies. 
Thank you, Ioco. Thank you.
PHOTO GALLERY
World Photography Awards
Calling all HuffPost superfans!
Sign up for membership to become a founding member and help shape HuffPost's next chapter