I love my work and feel incredibly lucky to do what I do every day. I started Linda's Stuff in my kitchen and today, 15 years in, I'm sitting in a 93,000 sq. ft. warehouse pinching myself. My business has been an amazing journey that continues to stimulate and inspire me. My family, which consists of two grown sons and a husband of 26 years are, and always will be, my greatest achievement. Family also happens to be a huge part of my success. My husband joined the business ten years ago and my oldest son Max, a little over a year ago. I am lucky to work with my family, but getting to this point, and achieving the elusive and delicate balance between personal and professional life, has not always been easy. Being a woman with a family to raise and a business to run was (and continues to be) a constant struggle, involving both personal and professional sacrifice, negotiation and compromise. As women, we continually ask the question, "Can we have it all?" I am not sure it's possible, but I've found you can have a lot and that's okay.
Here is some of the advice I would offer a young woman trying to "have it all" today.

IT'S OKAY TO FEEL GUILTY
When I was embarking on my dream, following my passion for fashion, and working tirelessly on growing Linda's Stuff, I did this entirely out of my home. During this time, I was also invading my sons' rooms with piles and piles of clothes, with demands to incorporate cataloging our consignment inventory and taking pictures as part of their daily chores. Did I mention I was also planning one son's bar mitzvah? At some points in your life, you will be faced with decisions to give up one or more things on the personal or professional side of your life. It's okay. You are not a failure. You cannot berate yourself for failing to manage a work-life balance, but you will find a balance that you are comfortable with, by your own standards. Every woman makes trade-offs and that is okay.
THE STRUGGLE IS REAL
Growing up and idolizing Lynda Carter as Wonder Woman, like many women my age, I often thought that women were superhuman... Wonder Woman is not real, however, the struggle is. Do away with feeling sub-par, of not being a good enough friend, wife, mother, employer/employee, or however you are feeling at the time you are reading this. Life is complicated enough-- you don't also have to build your life on a fantasy. Aspire for great things within your own limits.

DO WHAT YOU LOVE, AND YOU'LL NEVER WORK A DAY IN YOUR LIFE
As women, navigating through a million and one choices is overwhelming. When Linda's Stuff took off and my husband and son joined my company, I felt an immense responsibility to be successful for their futures, as well as uphold the position of a mother to my son and wife to my husband, when I was at home. Passion takes you far, but it takes work--Nothing in this life is easy and that is okay. You need love of whatever it is you are doing to carry you through the darkest moments and persist forward. Love what you do, and you will never work a day in your life.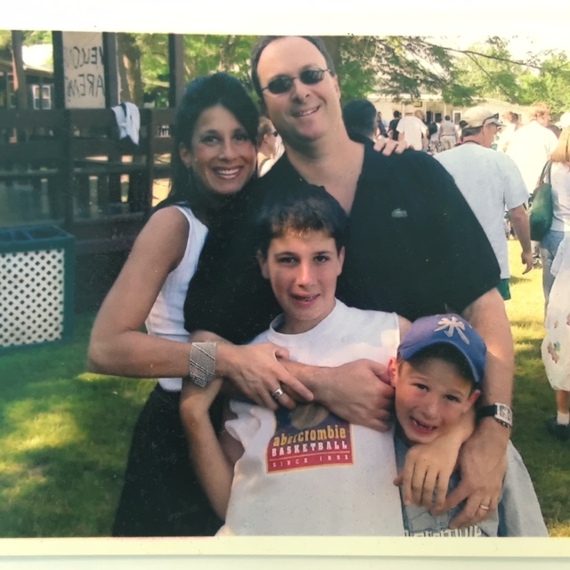 Related
Popular in the Community