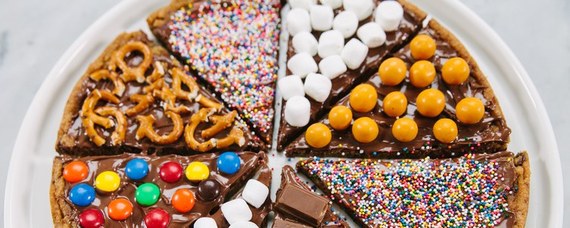 And it comes with lots of Nutella.
In honor of National Chocolate Chip Day on May 15, Amirah Kassem, of Flour Shop, shows us how to make a delectable chocolate chip cookie pizza. You'll need chocolate chip cookie dough (you can make your own, or buy it from the store!), Nutella, and your choice of toppings (we're fans of pretzels, marshmallows, Kit Kats, sprinkles, and candy-coated chocolates).
Here's what to do: Preheat an oven and bake the cookie dough in a pan according to your recipe/the cookie-dough package instructions, and then remove from the oven to let cool. Spread with Nutella, top with all the treats, then dig in!