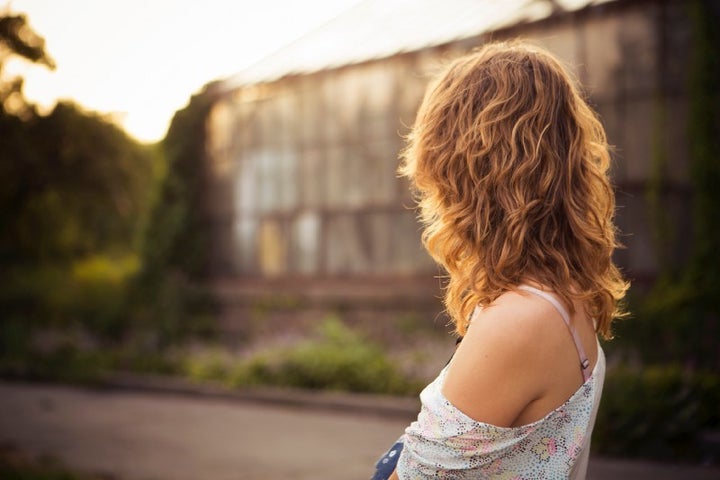 According to a study from the University of Melbourne, individuals that gain high confidence are more likely to earn high wages and be promoted earlier and more frequently.
If you want to be exceptionally successful, you must learn to be your own best cheerleader. After all, if you don't believe in yourself, who will?
If you emanate confidence, others will be drawn to you. The sooner you can learn to be confident in the workplace, and drop the habits that are holding you back from doing so, the sooner you will see yourself starting to climb that ladder of success.
The good news is that nobody is naturally born confident — it's something you learn. There's also evidence suggesting that many of your common habits, mindsets and behaviors could be dragging down your self-esteem in the present.
Without further ado, here are some common behaviors you should give up in order to be more confident and successful. You'll be surprised at how much they're affecting your life:
Stop expecting perfection.
American journalist, activist, author of six best-selling books Maria Shriver once said, "Perfectionism doesn't make you feel perfect; it makes you feel inadequate."
Often, we strive for perfection because we seek approval and praise from others. When we obsess over how others perceive us, we are left unhappy, disappointed, and unconfident.
Although you should always aim to do your best work (and you should never be making sloppy mistakes), you can't expect to take on new challenges without a few slip-ups along the way.
Next time you find yourself in this endless cycle of thinking your best isn't good enough, take a moment to find gratitude for all you've been able to accomplish — and then move on.
A great deal of how our mind functions can be influenced by what our body is telling it to do. Not only does our body language send a message to others, but it also sends a message to ourselves.
According to social scientist Amy Cuddy, "power posing" can boost our sense of confidence and directly lead to greater success.
Power posing is when we use our bodies, on purpose and with intent, to create powerful movements that are more spread out and take up more space, creating this message of confidence to ourselves and others. Cuddy found that these movements actually produce more testosterone (the dominance hormone) and reduce cortisol (the stress hormone), yielding individuals to take risks and to feel more positive about their abilities to achieve goals.
Stop being lazy with your wardrobe.
This may sound shallow, but remember, this is all about you, not about pleasing others.
You don't have to be a fashionista to be self-assured (my receipts at T.J. Maxx can attest to that). But dressing like a slob isn't doing you any favors in the confidence department.
Studies show that our mental state is linked with our wardrobe — if you wear an outfit associated with successful people, you'll look, feel, and speak like a successful person. And if you dress like a "hot mess," you'll most likely act the part too.
So invest in yourself at the mall — your confidence is worth it. You don't need to bust your budget at Prada, but you should get that sharp outfit, and even consider implementing a dress code to boost your whole team's confidence.
Stop comparing yourself to others.
"Comparison is the thief of joy" — Theodore Roosevelt
If you are in the habit of comparing yourself to others, and a big majority of us are, it's time to stop. There will always be someone ahead of you, but the game of life is a marathon, not a sprint.
Whether you are feeling bad because you think your peers are doing better than you, or you are building yourself up based on their failures, both are unproductive and have the potential to be self-destructive. If you feel good about something you've done, enjoy it — you don't need the recognition from others to affirm your accomplishments.
Also keep in mind that your perception of others is likely inaccurate, and the grass is actually sometimes not as green as it appears to be. A study done by the Society for Personality and Social Psychology shows that people are much more likely to display positive emotions than negative. So the next time you think the guy from marketing "has it all," you may want to consider what he is not showing underneath it all.
Stop dwelling on your failures.
"The difference between successful people and others is how long they spend time feeling sorry for themselves." — Barbara Corcoran
If you're waking up every morning thinking about what went wrong the day before, you're going about your career the wrong way.
Learning from your mistakes is Success 101. But the ultra-successful take it a step further by remembering the lessons and then forgetting the rest. Their philosophy and your new one: the past is the past and it cannot be undone.Learn from it and move on.
Stop letting others influence your self-esteem.
Eleanor Roosevelt once said, "No one can make you feel inferior without your consent."
Like many other success stories, Roosevelt realized that she couldn't choose who was happy with her and who wasn't (and there were certainly plenty of people pretty unhappy with her).
Although she couldn't control what people thought of her, she could control the way she thought about herself. Remember, no matter what life throws your way, this is something you can decide daily. So choose to realize your greatness — it's something ultra successful people do daily. Don't regret the choice of letting others influence your self-esteem.A baby step you can start today is to leave yourself positive notes daily.
Stop fearing the unknown.
Remember how nervous you were when you first hopped on a bike? That slight slope on the concrete sidewalk felt like a freefall down Mount Everest.
But after time passed and you embraced that "terrifying" new venture, all that discomfort washed away.
The phrase "A ship in harbor is safe, but that is not what ships are built for,"is truer than ever for your confidence.
I'm not saying you should take on every crazy risk out there. But by realizing that your discomfort will go away over time, you can easily dive right into the uneasiness of those smart risks.